REVIEW: Pop just the tip of de Burgh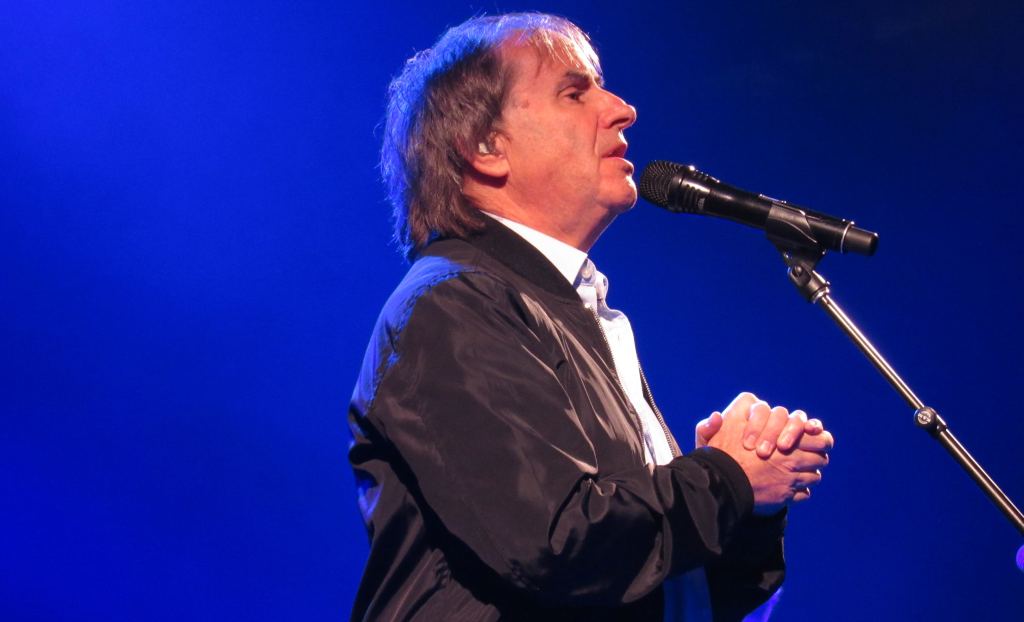 Chris de Burgh doesn't get all the credit he deserves.
A lot of people tend to focus on his saccharine love songs of the '80s, particularly Lady in Red – ignoring the fact he also has a proven track record of powerful songs about social issues, both present and past. But this wasn't news to several thousand of his adoring fans at the Shaw Conference Centre on Monday night.
De Burgh played Edmonton a couple of years ago, after an almost 20-year absence. His fans were ravenous to see him again. Their enthusiasm and loyalty were obvious.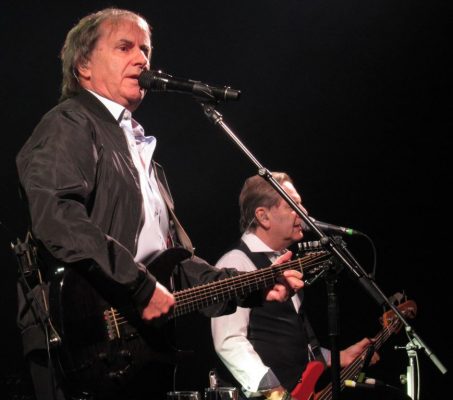 It was an unusual choice of venue – the Shaw is usually a place for punk and hardcore shows, and in this case it was set up like a soft-seater, with chairs for everyone – but de Burgh's soaring vocals overcame the sound limitations of the hall. Backed by his incredibly competent band of musicians, he showed no sign of slowing down, nor has age affected his vocal range very much. He turned 69 on Sunday, and the crowd broke out in a spontaneous chorus of "Happy Birthday" at one point. He can still send chills down the spine with those high notes, like the really high sustained one in Borderline that drew cheers before he even finished.
This is also one of the most powerful anti-war songs ever heard: "These are only boys, and I will never know how men can see the wisdom in a war." He dedicated it to the memories of those who fought for Canada in the Battle of Vimy Ridge.
The Irish singer admittedly has a soft spot for Canada, as he explained that one of his very first albums did well here where it missed gaining attention elsewhere.
His show was very much what one would expect if one has ever seen him in concert before. Call it predictable, if you must, but if it is a formula, it's one that works. He played for well over two and a half hours, moving through his famous hits like Don't Pay the Ferryman, the aforementioned Lady In Red (including a stroll into the audience, dancing with some of the women – many of whom were, not surprisingly, wearing red), and High On Emotion, where he concluded by jumping around the stage and playing with his band member's instruments. His encore of Patricia the Stripper – which he jokingly introduced as being a lullaby sung to him by his grandmother – featured him twirling a bra around and throwing it into the audience. Usually, it's audience members that throw bras on stage in shows like this.
A few of the post-Lady In Red tunes were there, songs where de Burgh obviously was trying to play upon his commercial success but was never quite able to regain that kind of chart momentum. In a way, he's returned to his roots with his most recent release, A Better World, reminiscent of the original artist: story-telling songs with a social message, usually ones of wishing for a world of peace and harmony. In today's perilous times, who could disagree with that? He presented a number of songs from that album, to good audience response, including one about Syrian refugees called Homeland, and its powerful line, "Our house was always a safe place to be, but now it's gone, only rubble and dust."
It was when de Burgh reached into his back catalogue that brought the most reaction, including the audience singing along and eventually getting up and dancing to de Burgh's splendid cover of Toto's Africa, a song which highlights his vocal range.
It's actually quite refreshing to see a performer at his stage of the game who still appreciates his fans so much. De Burgh consistently engaged the audience with stories and jokes. He is an intelligent performer, knowing that after 40 years of touring it is those dedicated fans who never tire of seeing him on stage, and know how deep his catalogue runs.