MUSIC PREVIEW: Dallas Smith not wasting time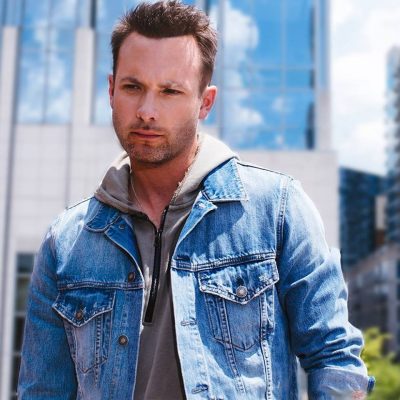 Musicians who make the leap from mainstream rock to mainstream country have only served to illustrate how similar these two genres of music can be in the right (or wrong) hands. That "leap" feels more like a hop across a dried-up creek-bed these days.
Dallas Smith has been a country guy since 2011, a steady presence on the Canadian country charts, awards shows and major Canadian tours. The Vancouver native plays Friday night at the Edmonton Expo Centre (with openers Michael Ray and Lauren Alaina, advance tickets $64)
Before country, of course, came the post-grunge-still-sounds-like-grunge rock in his band Default, best known for the 2001 hit Wasting My Time. The mastermind behind the whole thing was none other than Chad Kroeger from Nickelback – who has a knack for creating bankable melodic formulas that can easily be interchanged between rock and country. Smith is a test case. Try doing Wasting My Time in a country vein and see how well it works – and in fact Smith does the song every night.
How does he get that sound? Default was produced by Kroeger and signed to Kroeger's label, 604 Records – which still represents Smith the Country Guy, and there's barely a ripple. Basically all they had to do was call it country, and make some subtle shifts in songwriting content: get a little more positive, more wholesome, more down-home, start droppin' a few g's, singin' about family, dad, mom, kids, trucks – and boom: an entire new career is born.
At least he's not one of these full-on bro-country dudes – definitely less Jesus and beer themes than his American brethren. If you want to call Dallas Smith anything, call him "dad country." His latest hit single, Sky Stays This Blue, from his latest and fourth album Side Effects, is about his daughter – and bound to melt the hearts of all who hear it, country or no country.
Friday 10
GWAR – The infamous horror metal band that calls for the destruction of all humankind has itself suffered much tragedy over the years. Guitarist Cory Smoot died of a heart attack in 2011, and the original frontman Dave Brockie (Oderus Urungus) died of a heroin overdose in 2014 – yet GWAR has vowed to continue with no original members at all. On lead vocals now is Michael Bishop, better known as "Blothar," with a rotating cast of monstrous musician characters touring on their latest album, The Blood of Gods. Opening the show will be Ghoul, He Is Legend and U.S. Bastards. Union Hall, 7 pm, tickers from $25 advance
READ: 2011 interview with Dave Brockie – GWAR's human side also angry
The Stampeders – Here's a common classic rock situation where the original version of a band that made its greatest impact in the '60s and '70s was not together as long as their second coming. This Calgary trio scored huge with Sweet City Woman in 1971, and had a good run before break-up in 1977. Queue up the time machine to the 1992 reunion – they missed the entire '80s! – and they've been playing ever since. At 25 years, even their reunion qualifies as classic rock. River Cree Casino, 9:30 pm, tickets from $31
iVardensphere – What has been called (by us) the Nine Inch Nails of Edmonton has been busy mashing together its exotic, chilling, genre-busting, global-bending array of electronic industrial grooves and tribal drums, on its new CD, Hesitation. This night at the Forge they present a full band performance "which has never before been seen in Alberta." Curious? Opening the show will be Ghost Twin, Strvngers, Purity + Control and the dance troupe The Void. Tickets $18 advance
Saturday 11
Children of Bodom – We're Finnish with you! Little Scandinavian death metal joke there. What is it about that part of the world that – like this part of the world – produces such a rich legacy of extreme metal bands? Despite being called "melodic metal," due no doubt to having keyboards in the band, there will be no disguising Children of Bodom's er, extremities at the Ranch Roadhouse – celebrating "20 years down and dirty." Carach Angren, Lost Society, and Uncured open the show, 6 pm, advance from $34.50.
The Wet Secrets – Lyle Bell just came off playing the Mollys Reach reunion at the Needle Vinyl Tavern, and is back in the same building with another of his many projects – the award-winning local new wave rock group that dresses like a marching band. Its latest record is an EP, I Can Live Forever. Tonight is a benefit for the Heart and Stroke Foundation, with Marlaena Moore and Diamond Mind, $12 advance, VIP $50