MUSIC PREVIEW: Diggin' Skydiggers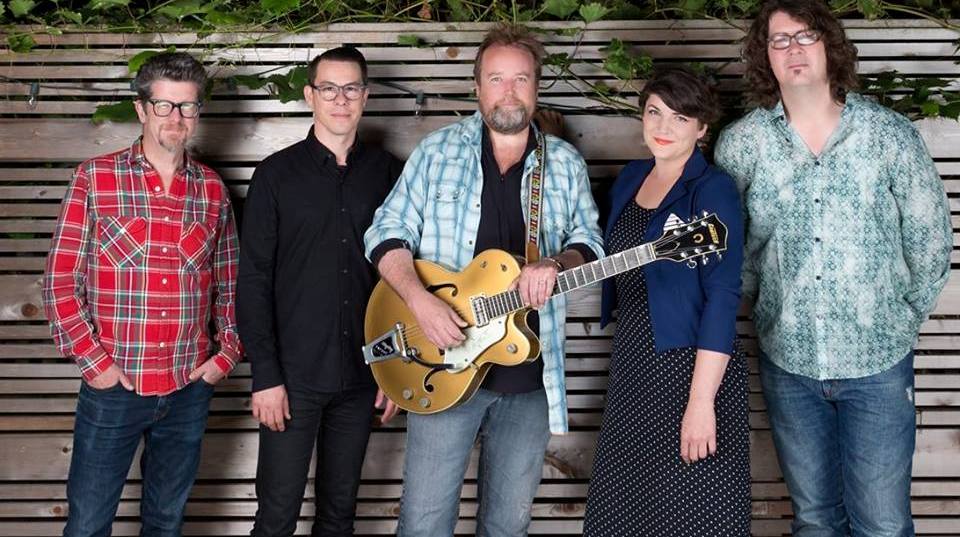 The acclaimed Skydiggers are in town on Saturday night, playing the featured weekend slot at the Needle Vinyl Tavern. The concert will showcase the band's newest release, October's Warmth Of the Sun, a 12-track romp basking in the band's epitomal folk-rock sound.
Of course, many fans will instead look to their classic tracks from the early and mid 1990s, when they were at the forefront of the underground folk-rock genre in Canada. Their records never soared to the top of the charts, but around here everyone knew every word to every Skydiggers song.
The band won the Juno in 1993 on the backs of the album Just Over This Mountain, and then their most popular and critically acclaimed album, Road Radio, came out in 1995. It spawned arguably their most popular tracks, What Do You See?, and It's A Pity, an uber-depressive but incredibly raw song that makes an impression on anyone that hears it.
And while Road Radio was the last album of theirs to chart, Skydiggers have become prolific songwriters and been to the recording studio countless times since, with another 14 albums of various sorts since, including their latest.
Opening the show are fellow folk-rockers Soft March, who hail from right here in Edmonton, and will be releasing their debut album Farewell Party Nov. 25 The Aviary.
Tickets to Saturday's 8 pm show are $30 in advance.
Friday 17
Northern Pikes – This Saskatchewan band hit their heights in the late '80s and early '90s with such alt-rock hits as Teenland and She Ain't Pretty. The video for the latter was nominated for a Juno in 1990, in fact, and the band's videos were incredibly popular on MuchMusic, especially their daily look at alternative rock, The Wedge. The group retired in 1993, but then did a short promotional jaunt as part of a greatest hits release in 1999, and enjoyed it so much they decided to continue performing, and have actually assembled and released another three albums since, the last of which came out in 2003. They were inducted into the Western Canadian Music Hall of Fame in 2012. Festival Place (Sherwood Park), 7:30 pm, $33.50. BUY
Paperboys – This Vancouver folk band originates back to the early '90s as well, and now have a dozen recordings to their credit, the most recent of which is 2016's Score. They won a Juno back in 1998 for arguably their most popular album, Molinos. Their music, though often called folk, really calls upon any number of genres at its core, including Celtic, bluegrass, world, soul, and even country. St. Basil's Cultural Centre (part of New Moon Folk Club), 6:30 pm, SOLD OUT.
Dreadnoughts – This East Vancouver Celtic punk band cut their teeth in some of the roughest bars in the region, and their music is as politically aggressive as their music is. Their crazed live shows often include a fiddle, accordion, mandolin, tin whistle, and of course, guitars and drums. Raygun Cowboys, Real Sickies, and Whyte Ave Womp Rats are also on the bill. Needle Vinyl Tavern, 8 pm, $20. BUY
Saturday 18
Aggression – This Canadian thrash metal band was founded back in 1985, and by 1989 had split up after just one album, titled The Full Treatment. Like the Pikes, they reformed in 2005 for a few shows, and then again in 2015, And now have three albums to their credit, including last year's Fragmented Spirit Devils. Mortillery and Tessitura open. Starlite Room, 8 pm, $12. BUY