REVIEW: Spotty sprawling spy spoof sparkles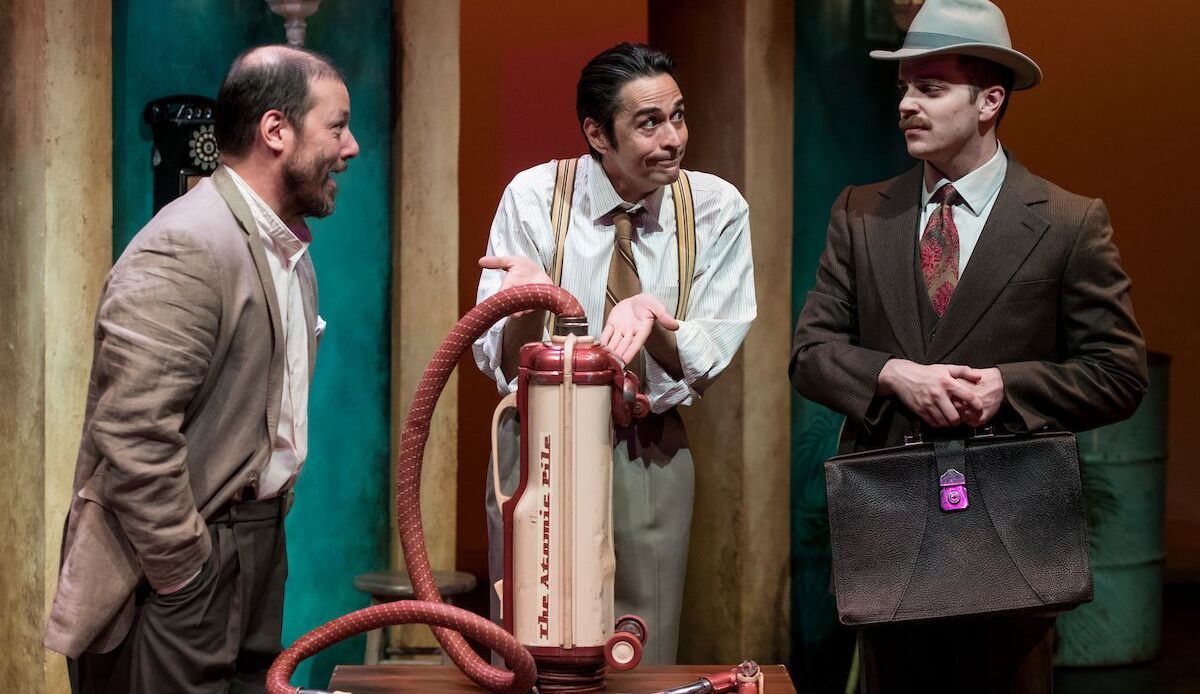 Our Man in Havana announces the creation of a new Edmonton theatre company, The Varscona Theatre Ensemble. It's actually an umbrella organization under which a number of Edmonton troupes will operate.
Running through Dec. 2, this show is produced by Bright Young Things – a company known for its brilliant succession of Fringe shows. The stars of the production are chosen (mostly) from the great pantheon of players that labour in Stewart Lemoine's Teatro La Quindicina. They are Belinda Cornish, Mathew Hulshof, Ian Leung, Mark Meer and director Kate Ryan. Given their track record, that's a pretty good reason to see this show right there.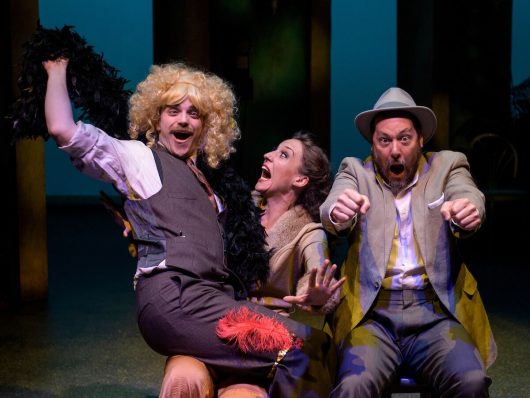 And why would a new company take on a wobbly story about a failing vacuum cleaner salesman in the Cuba of the 1950s? Perhaps because of its distinguished lineage. The original book was written by Graham Greene in 1958 to have a bit of fun with the vaunted British Secret Service organization, MI6. Best known as one of the best-selling authors of the 20th Century, Greene was a spy himself, and so he knew a thing or two about the business.  The book (later a movie with Alec Guinness) poked fun at the British Secret Service and its willingness to believe (sometimes suspicious) reports from local informants. He referred to Our Man in Havana not as a spy thriller but an "entertainment."
In 2007, Clive Francis put together a spoof on the story in much the same manner as Patrick Barlow's spoof of The 39 Steps. The Mayfield Dinner Theatre presented a hilarious version of that starring the protean John Ullyatt a couple of years back. In Ryan's fast moving production at the Varscona Theatre, her four practiced and expert farceurs play a whole Le Care novel of different roles in the space of nearly two hours (with intermission).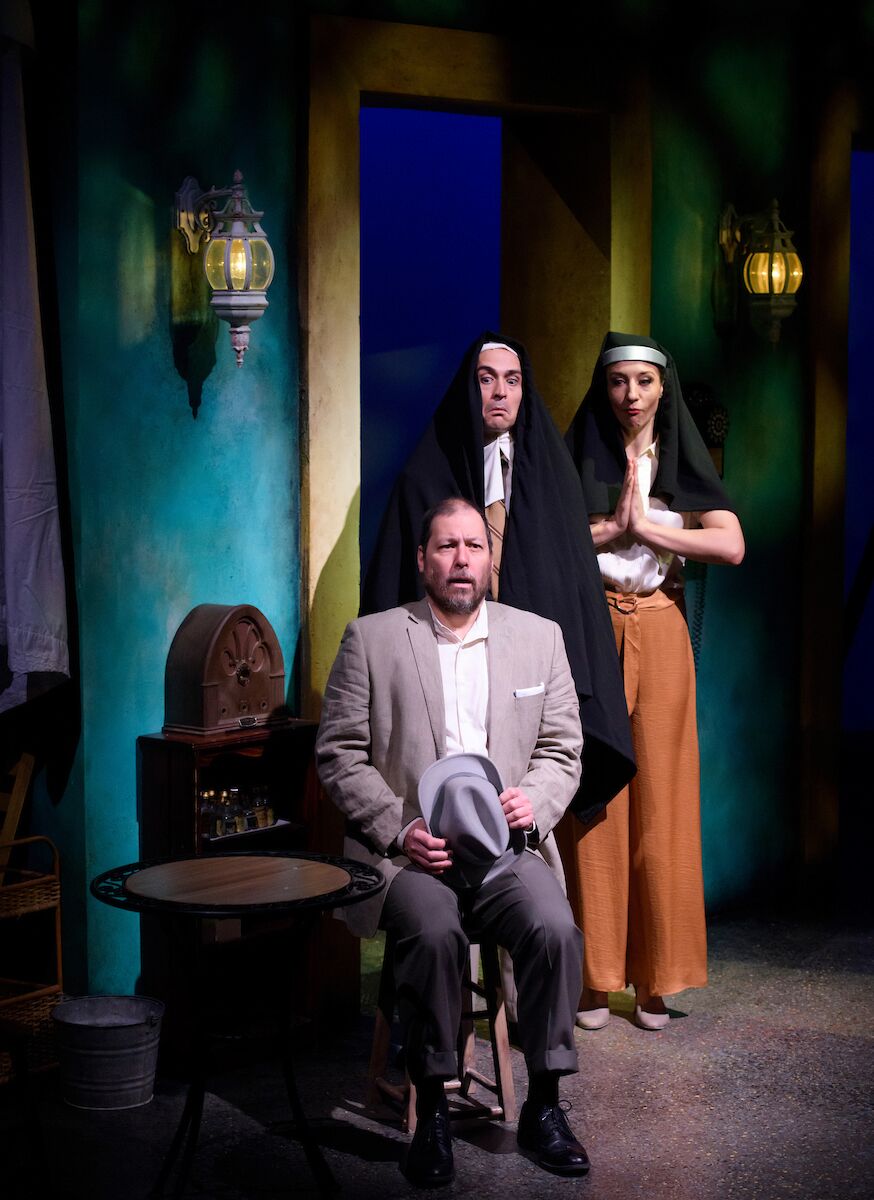 The play begins with a bang. Well, an explosion, really. It gets your attention, but actually is just the beginning of another night of violence in old Havana.
James Wormold (Leung) is a rumpled and clueless British expat resident in the island country. He's recruited by M16 as a local informant. To keep just ahead of exposure as a fraud to the mandarins back home (and to keep his ditzy 16-year-old daughter in social clubs and horses), Wormold creates a network of fictitious characters and dispatches back home diagrams of vacuum cleaner parts as weapons of mass destruction.
His fictions get strangely hijacked by reality as the story progresses.
As we know now, Cuba in those years was a hotbed of spies and assassins, and so by putting himself in their league, Wormold unwittingly is in great danger. Not being a very bright fellow, he doesn't recognize it – until it's almost too late.
Leung as the hapless Wormold stays in that central role giving the man a degree of bumbling, naive decency. In fact by the end of the play, and even surrounded as he is by outrageous caricatures, the actor has developed a fairly rounded portrait of a nebbish in over his head, but still swimming.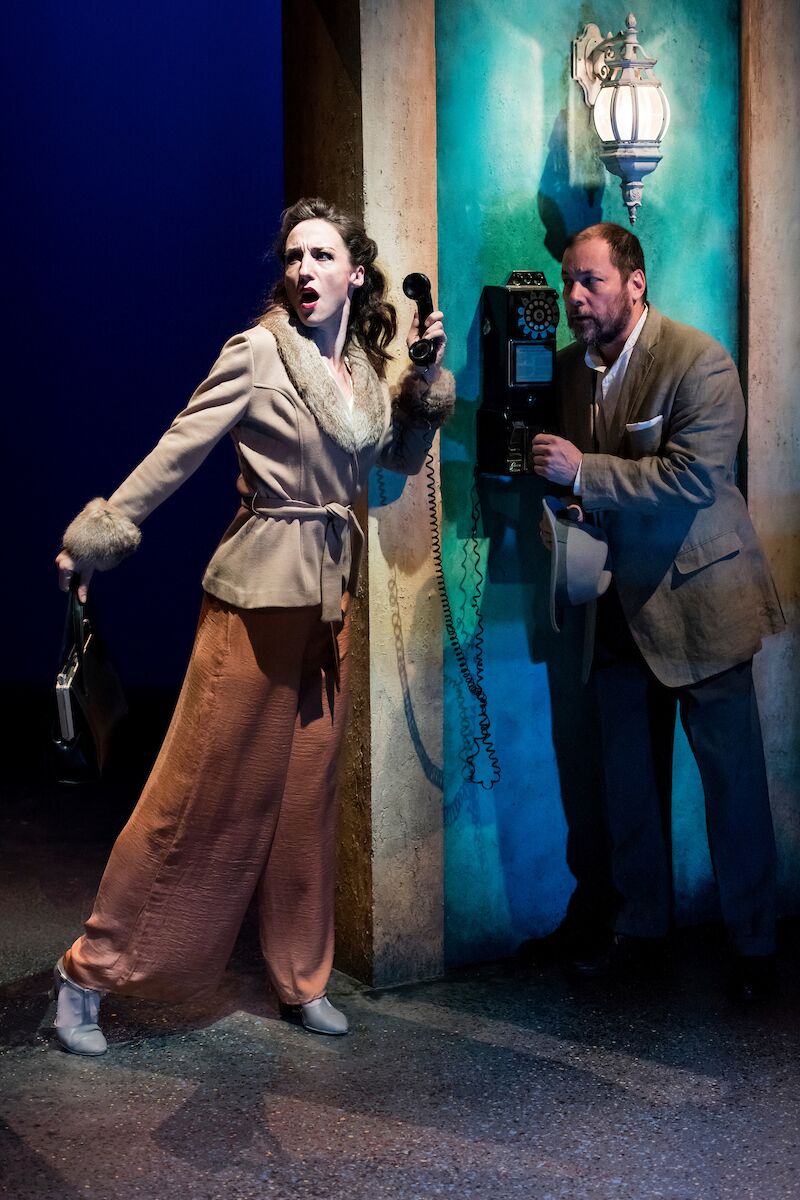 The other three performers portray a batty band of farcical agents, virginal schoolgirls, brothel madames, spies, assassins, unctuous waiters and one genuinely evil Chief of Police. The Latino accents are as broad as a Varadero beach. At one point Hulshof grinds out as a policeman trying to identify a suspect, "I don't know for chure your face." Hulshof also makes a guest appearance as a dancer known as "the naked girl." Fortunately, he is fully clothed for the guest shot. Meer, the man of a thousand voices, trots out quite a number of them here – most particularly the icy upper class twit Hawthorne (head of MI6) and Segura, a demonic police chief who oozes menace even as he dispenses champagne. Cornish, who always has a great time in these things, ranges from virginal daughter through to the formidable Beatrice who is, seemingly, the only operative in MI6  with enough brains to possibly catch an enemy spy.
Director Ryan brings her usual wry wit and intelligence keeping the play somewhat grounded in a skewed reality, but let's face it, Greene's book, although droll, would not have you rolling in the aisles. To make sense, the complex plot and tangled relationships must serve the material, which requires a lot of narrative at the expense of the laughs. Chortles and chuckles abound, but the production and performances run only as a counterpoint to Greene's rickety tale.
Photos by Marc J. Chalifoux