Sister Act christens new theatre with joyful nun-sense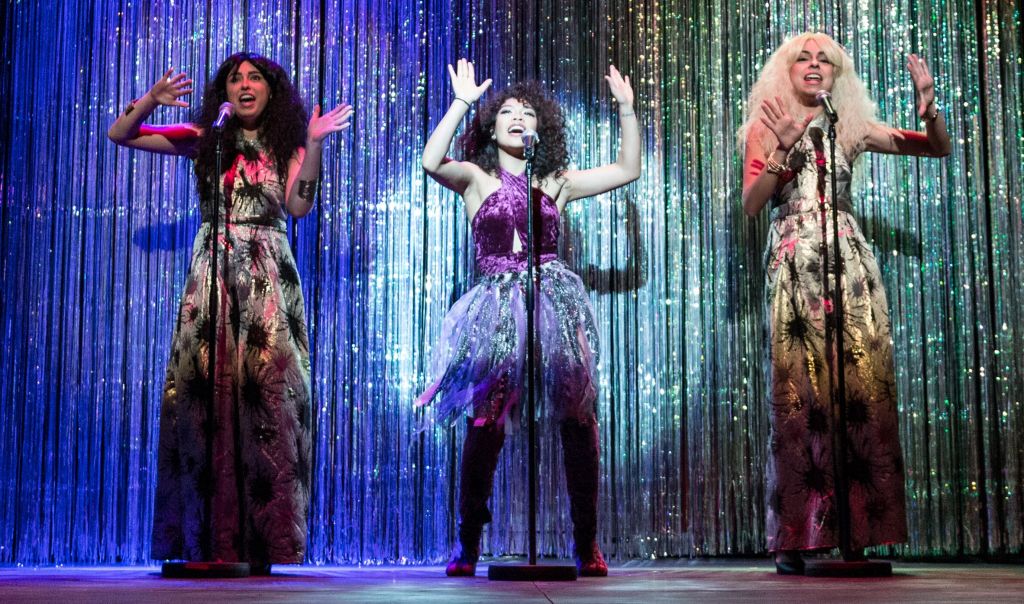 The MacEwan University Theatre Arts Program has opened its striking new Triffo Theatre in Allard Hall in their new downtown building. The preview was delayed a day due to "equipment problems." The wait was worth it.
The new theatre is outstanding. The colours are subdued with hues of purple in the seats and curtain. The sightlines are clear and, judging from what was heard for the opening night of Sister Act on Friday, the sound is superlative. The auditorium seems designed for comfort with lots of room for 415 people on main and mezzanine floors and in the two balconies. We are told that beyond the spacious stage is a profusion of state-of-the-art technical support.
For this show, the supportive 12-piece orchestra was suspended on a platform above and behind the action.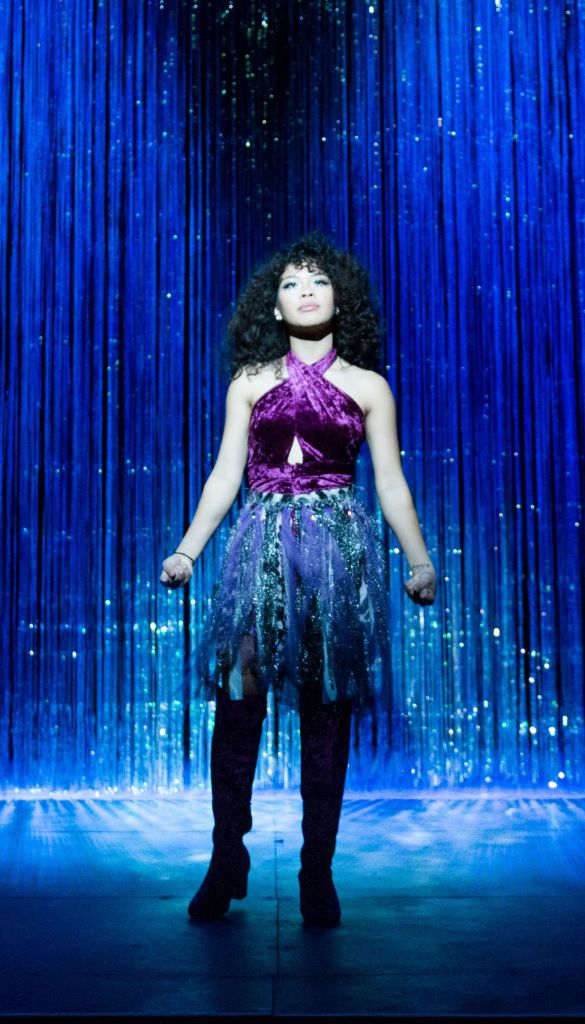 If the idea is to expose theatre students to commercial musical theatre, it's hard to image a more amenable vehicle than Sister Act. Playing until Dec. 2, it's no Wicked, but it is a durable example of the kind of song and dance entertainment that Broadway is famous for. With music by Alan Menken, lyrics by Glenn Slater and a laugh-filled book from Bill and Cherie Steinkellner, the stage musical is based on the equally successful Whoopi Goldberg movie released in 1992. The musical opened in America in 2006 and shortly thereafter in the West End in London where it was a whopper – enjoying its greatest success. It has been estimated to have been seen by 200 million people worldwide.
The plot: Deloris Van Cartier (Chariz Faulmino) is plugging away as a semi-successful lounge singer. Unfortunately for her, she witnesses a mob murder and in an effort to protect her the cops squirrel her away in a safe house. Actually it's a safe convent. The unwilling proto-diva finds herself housed with a group of cloistered nuns headed by the formidable Mother Superior (Kristi Hansen).
With a wimple full of sharp one-liners, the sassy faux sister proceeds to take a bored, tone-deaf choir and turn them into a perky chorus line of R&B, hip-shakin' rockers. The result for the audience is an evening of unholy hilarity with jokes coming faster than the Pope can canonize saints. The hip sisters become such a success that they begin to fill the pews (impressive eye-filling sets and costumes by Melissa Cuerrier). Their burgeoning fame attracts the attention of the very people the new nun is trying to avoid.
Menken's accessible and tuneful '60s Philly-flavoured music helps a lot here – making full use of the funk and soul associated with the sound. There are some truly funny lyrics and the words and music meld perfectly featuring soaring power ballads interspersed with the occasional big, brassy production number.
Credit should go to director Jim Guedo who takes his young charges in hand and pulls out energetic, gleeful performances. The precision of the final product (with spirited choreography from Jacqueline Pooke) shows a lot of rehearsal went into those ecclesiastical kick-lines.
It's a bit slow to start, but once it kicks in, the story zips right along.
Faulmino is a firecracker. Hilarious, brassy, tiny of stature but with an outsized voice and personality, she lights up every scene in which she appears. As the stern and exasperated Mother Superior, Hansen (arts program alumnus) is a masterful stroke of casting by Guedo. She provides a traditional foil for the free spirited Deloris and melts with spectacular results when the time comes.
The leads are given robust comic support from a dynamite 19-person ensemble of nuns, especially in the big, rambunctious numbers like It's Good to Be a Nun and Raise Your Voice. Stand-outs are the chipper Sister Mary Patrick (Jackie Kucey), the cynical Sister Mary Lazarus (Stephanie Swensrude) and Sister Mary Martin-of-Tours (Cathy Derkach – arts program alumnus).  A young postulate, Sister Mary Robert (Bella King), is an early convert to Deloris' efforts to move the choirs from singing the medieval songbook to Philly Soul – and, later on in the second act, gets a killer song of her own, The Life I Never Led.
Tim Yakimec is an angelic Monsignor of the old school who obviously has been waiting a lifetime to move to that disco beat. Josh Travnik, Anthony Hurst and Ricky Rivera are three comic gangsters who imagine that their lounge lizard ways will overcome any nun's resistance in the funny Lady in the Long Black Dress.
You won't come away from Sister Act with any new insights into musical theatre. Or the church. Or the human condition. But you will come away thoroughly entertained by this slick, cheeky, sly and winning show that's makin' a joyful noise in a brand new Edmonton theatre.