Edmonton Radio music report is in!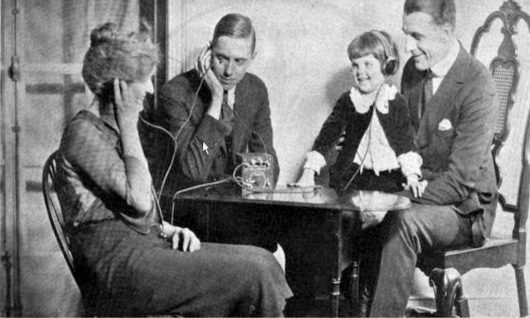 The rules of the "Find Any Good Song on the Radio" game are simple: Start at the bottom of the dial and work your way up until you find a good song. If you fail, you have to listen to CBC until you figure out what they're talking about before you can try again.
Back in the day Edmonton had only one radio station everybody listened to: 630 CHED AM. If they played Yummy Yummy Yummy I've Got Love In My Tummy you just had to sit there and take it. 630 CHED was on in every kitchen and every car radio in the city.
Now with the new-fangled "FM (frequency modulation) radio" there are at least 23 stations in the Edmonton-area range offering a breathtaking variety of music – for free!
Here's a simpleton's look at the whole thing; or imagine you're an alien with no knowledge of satellite radio, who maybe got lost in Edmonton and put in the mental ward with only an old FM radio for company.
88.5
A crap shoot: Folk music from the 1930s, BBC World News, experimental electronic music, alt-left diatribe, extreme heavy metal, or perhaps some of the best soul music you've never heard? It could literally be anything. The DJs are volunteers and don't always sound "professional."
90.1
All French, cool music if you catch it at the right time.
90.9
This little secret is the best bet for music in almost any style – once again if you're lucky enough to tune in when they're playing it. That's the trick to "Find Any Good Song on the Radio."
91.7
Top-40 hits of the week. Some are pretty good – until you get sick of hearing the same song 100 times in one week. This is the "Ed Sheeran Effect."
92.5
Edmonton's official Christmas music station.
93.1
News of Leduc with country pop music slightly off the current cutting edge, mostly from dudes who have two first names or two last names: Jake Owen, Toby Keith, Dallas Smith, Jason Aldean. Sometimes three.
93.9
The place to go for talk when you can't find a good song. It's weird when they play music.
94.9
Actually this is the best bet for music – especially when curated by Lionel Rault, who sounds like Ed Sullivan. If you've been paying attention, you can actually tell it's him picking the tunes.
95.7
Oldie rock hits, emphasis on the musty spandex era of the '70s and '80s. Also blues if you catch it at the right time.
96.3
Edmonton's official Christmas music station.
97.3
"Edmonton's only true classic rock station," yet often hard to tell from 95.7. How many times a day do we need to hear Jack and Diane?
98.5
Appears to be a country music station most of the time, almost indistinguishable from 103.9 (see below). Once in a while there's a bingo game.
99.3
Where one-hit wonders of the past come to roost.
100.3
Best bet for hard rock, but only your second best chance to hear System of a Down or Rage Against the Machine – because it often winds up being something like Our Lady Peace surrounded by sports talk and too many commercials.
101.1
Place for the best in French rock 'n' roll, a short list, if you catch it at the right time. How many stations does CBC have, anyway?
101.7
Best bet for bhangra!
102.3
Frankenstein monster of a station whose playlist appears to be stitched from chunks of all the other top-40 and rock stations.
102.9
Good for "alternative." Not nearly enough System of a Down or Rage Against the Machine. Too many commercials.
103.9
Mainsteam country: Mainly songs by manly men about trucks, beers and women, not necessarily in that order or all at the same time.
104.9
They can't all claim to be the No. 1 hit music station in Edmonton.
105.9
Songs about Jesus.
107.1
More top-40, not too many commercials.
107.9
Hidden gem lurking at the top of the dial offers a slightly more aged selection of top 40 – plus news about Fort Saskatchewan.