Jay-Z bares his soul in Edmonton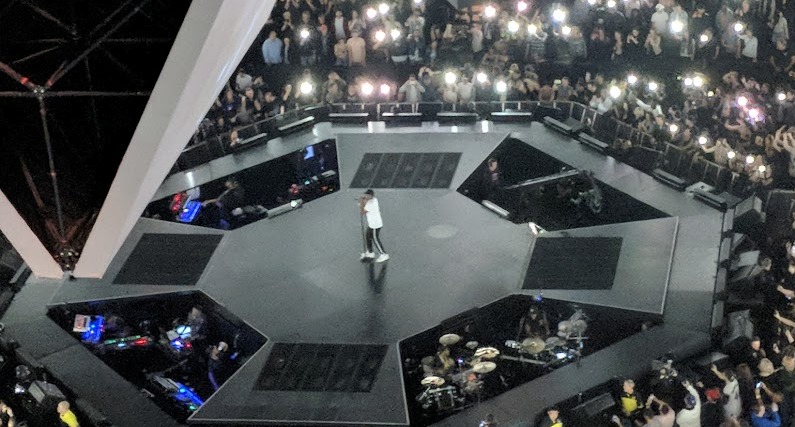 Jay-Z knows he screwed up. After admittedly cheating on his wife, the rap superstar brought honesty and humility to Edmonton on Saturday night – and entertained a full Rogers Place to roc nation and redemption.
He kicked off Saturday's show fittingly with the opening track of his intensely personal new album 4:44 – Kill Jay-Z, a song about tearing down fame, and rebuilding your life after making mistakes. While the rest of the 75-minute set was chock full of hits, the vulnerability of this artist alone on stage made the party feel like a guy needing to open up to his closest friends – while still sharing some laughs.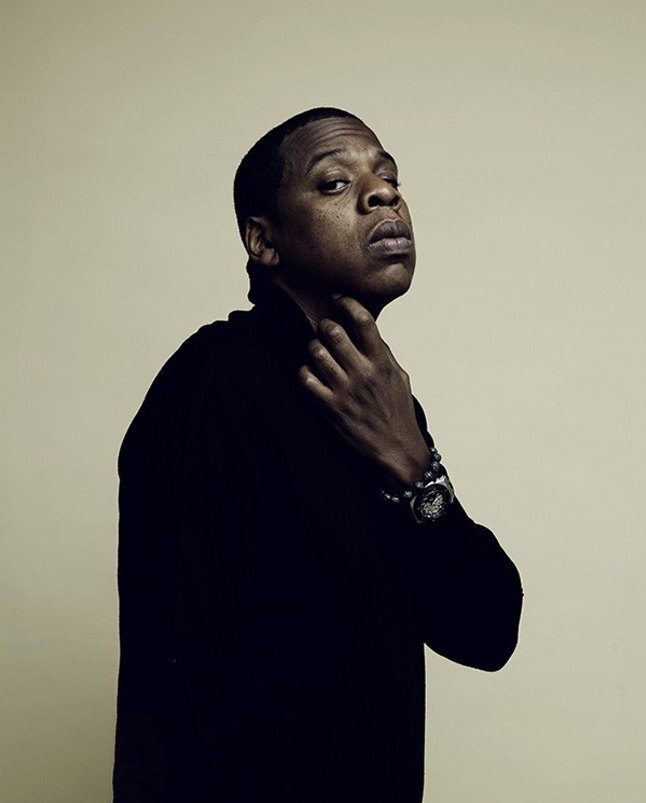 On Jay-Z's last stop in 2009, it was hit after hit played with precision and minimal song breaks for maximum, attention-deficit party rock. The show in 2017 featured full tracks, with visuals interspersed in between with Jay-Z retreating to the centre of an octagonal "in the round" stage to take a somber crouch over a straight stand microphone under a spotlight. Don't get me wrong, there were hits – Dirt of Your Shoulder had the entire arena dancing in their seats, as well as the Black Album's Rick Rubin- produced 99 Problems, which still sounds incredibly fresh nearly 15 years after its release. But those songs you come to expect from a Jay-Z show and tour – what was unexpected were the five or six songs from 4:44, including the title track where Sean Carter (his real name) comes clean about his infidelities.
"After this tour, I'm not sure I can play this song anymore," he told the crowd before launching into the personal tale about letting down his wife, his friends, and ultimately himself.
This was the takeaway from the show – along with booty shakers and big hits, this was a performance of an artist reckoning with the realization that even though you have everything, you still aren't happy – or even know what you need to make you happy.
The show ended, ironically, with Encore, dedicated to to Chester Bennington from Linkin Park, another huge star who took his life through depression and unhappiness. It was a fitting tribute for someone gone too soon, and a suitable end to a concert that revealed a troubled artist searching to find more in the darkness of a full arena – and getting 17,000 or so friends to help him through it.
The full show started inevitably late (only 40 minutes behind schedule – not bad for hip hop), with the opening act Vic Mensa, who warmed the crowd with selections from his new Jay-Z-funded Roc Nation release, The Autobiography.
Backed by a duo covering everything from guitar, bass, drums, DJ-ing, keyboards and samplers, the Chicago rapper was comfortable and confident delivering a blistering 35-minute set to the half full arena. With shades of Chance the Rapper, Pusha T and Drake, the young artist weaved between slow jams dedicated to black men being gunned down by the police, and party anthems like Didn't I (Say I Didn't). What most impressive about Mensa is not only his lyrical flow, but much like Toronto's Drake, when the song calls for it, the man can sing. He's not only an artist to watch, but will surely be headlining arenas within the next five years.
In the interests of full disclosure, I'm a white dad in my 40s – so naturally a huge Jay-Z fan. I own every album, was dancing along in 2009 when he hit Rexall, and much like my nine-year-old daughter has Beyoncé to look up to, I do the the same with her husband. Make of this what you will, but this stop along the 4:44 tour was one of the best concerts of the year, and one of the best arena events I've ever seen.
Top photo by Chris Sturwold