Colin MacLean: Best theatre of 2017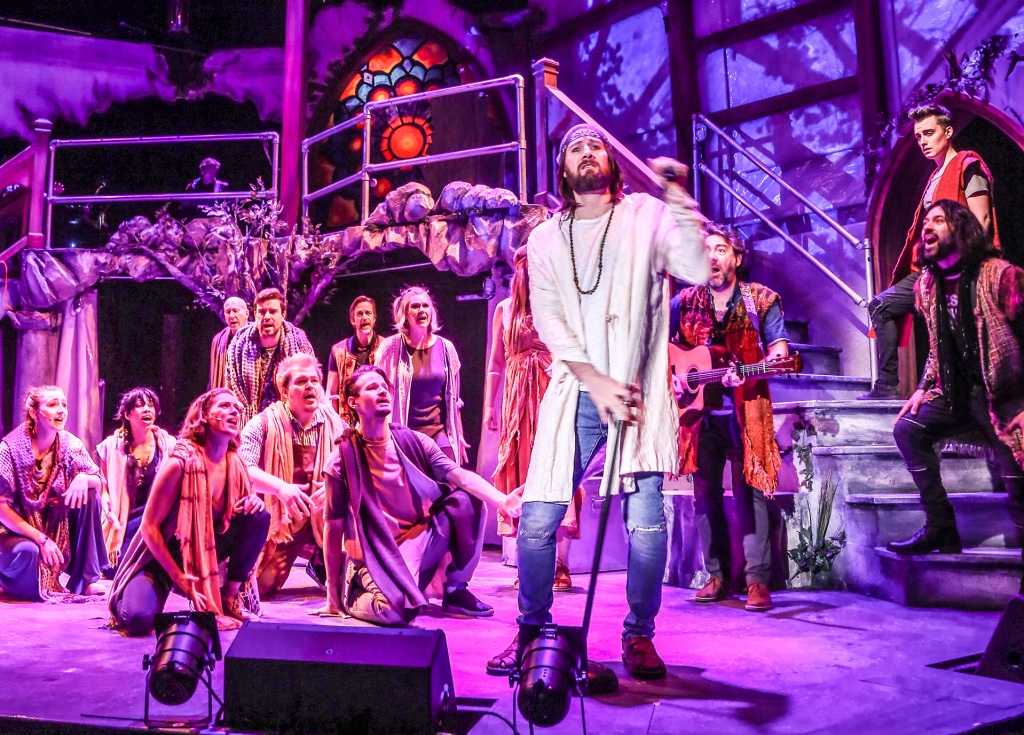 This was the year of Kate Ryan – she probably sprang from her show-biz mother's loins singing show tunes and grew up as a child of the theatre. She's the artistic director of the Plain Jane Theatre Company, and this year branched out in a series of outstanding productions.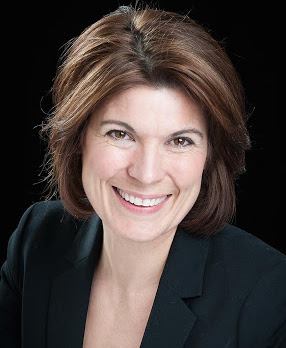 The spring began with Ah, Romance for which she gathered an expert cast (Gianna Read, Madelaine Knight, Jason Hardwick, Jocelyn Ahlf, and Ron Pederson) to present a highly entertaining review of song, dance and other passionate musings. Ryan followed that with what turned out to be the remount of the year, Jesus Christ Superstar (above) at the Mayfield Dinner Theatre. She also did the next Mayfield show: I Love You, You're Perfect, Now Change – something of a warhorse, but Ryan with the help of an ace cast of pros (Jocelyn Ahlf, Robbie Towns, Scott Walters, Patricia Zentilli) pumped a whole new life into the creaky vehicle. In between, she exercised her acting chops by assuming the lead in the Fringe production of Man in the Moon Marigolds.
Best Ensemble Cast
Mark Meer (all by himself) in Jana O'Connor's screwball comedy, Going, Going, Gone! Meer was an entire supporting cast in Dave Horak's hilarious production. It was hard to keep track of the number of characters he played because at times he was moving so quickly that you'd swear he was playing two roles at the same time – a tour de force for this protean actor.
Best Director
Rachel Chavkin for her sensitive and sympathetic direction in creating a mythic world of vivid emotions in the Citadel Theatre's world premiere of Hadestown. She will shepherd the production to a major Broadway opening probably sometime next fall.
Runner Up: Dave Horak (who also enjoyed a great year) for his modern take on Chekov in the play Stupid Fucking Bird.
Best Duo
Julien Arnold and Robin Craig as the hilarious, life-affirming couple who act as a catalyst for the Dashwood Sisters in the Citadel's Sense and Sensibility; and Nadien Chu and Belinda Cornish for the plotting spouses in The Merry Wives of Windsor. Revenge has never been so satisfying – or funny.
Best Solo Performance (male)
Andrew MacDonald-Smith who brought grace, wit and twinkling toes to his portrayal of song and dance man Bobby Child in the Citadel's Crazy for You.
Best Solo Performance (female)
Holly Turner for her portrait of the aged and embittered Mother of God in the Trevor Schmidt-directed The Testament of Mary from Northern Light Theatre. Mother Mary remembers the wrenching story of her Son's life very differently from the one in the Bible, giving us a real person who forces us to rethink the Greatest Story Ever Told.
Most Sumptuous Production
Realizing the music of Rogers and Hammerstein's Cinderella was lovely but not their best work, set designer Anna Louizos must have spent a fortune (backed by a lavish budget provided by the folks of Broadway Across America) on the woodsy sets and large scale projections of the show. Pumpkins, horses, castles, coaches and an eye-filling ball – they were all there. A Dream Your Heart Makes indeed.
Best Operatic Experience
Edmonton Opera's Les Feluettes. That rarest of birds, a successful Canadian opera, this was an accessible, surprisingly passionate and intimate story of love (between two men) staged by Edmonton Opera in the grand operatic tradition.  Also notable was Pop Goes the Opera's small but lovely production of Pagliacci at the Fringe – the glorious melodies of Leoncavallo sung amidst the soaring Gothic arches of Holy Trinity church.
Most Charismatic Performance
Patrick Page, who played Hades (of Hadestown) at the Citadel Theatre. You couldn't keep your eyes off him – even when he sat at the back of the stage reading a newspaper. With his ferocious performance, amazing range and chilling foghorn voice, he was indeed a devil to follow through the gates of hell. Notable: Jesse Lipscombe – who gave a solid, commanding performance as Alberta cowboy John Ware in Workshop West's John Ware Reimagined.
Most Fiendishly Difficult Performances
Liana Shannon and Mat Busby in Shadow Theatre's Constellations. The premise is we live in a multiverse of unlimited worlds. Two characters find themselves pursuing a developing relationship in many worlds at the same time, which means the two actors must instantaneously change times, characters and plot while endlessly switching universes – sometimes in the middle of a line – or a word.
BEST OF THE FRINGE
No Exit
Three characters are consigned to hell. No devilish imps or everlasting fire here. Playwright-philosopher Jean Paul Sartre tells us that hell is other people – who wear away at each other for eternity. Belinda Cornish, Louise Lambert and Ron Pederson stylishly face existential doom. They share the prize with…
The Exquisite Hour
This may very well be the best play Stewart Lemoine has ever written. Two ordinary folk (played by Jeff Haslam and Belinda Cornish, redefining chemistry) meet in a suburban back yard and reach out to touch across a sea of loneliness – as a beguiling sun sets.
10 TOP PRODUCTIONS OF 2017
10. The Testament of Mary (Northern Light Theatre)
9. Going, Going, Gone! (Teatro La Quindicina)
8. Crazy For You (Citadel Theatre)
7. Stupid Fucking Bird (Edmonton Actors Theatre)
6. Sense and Sensibility (Citadel Theatre)
5. Disgraced (Citadel Theatre)
4. Sister Act (MacEwan University Theatre)
3. Constellations (Shadow Theatre)
2. The Believers (Madfandango Theatre Collective)
And … coming in at the top:
1. Hadestown (Citadel/New York Theatre Workshop) – As he has for 2,000 years, Orpheus descends to Hades to bring his enduring love Eurydice back to the land of the living. The tale is bittersweet and Rachel Chavkin's luminous production, dramatically supporting Anais Mitchell's folky-jazzy score, becomes an epic musical that raises fundamental questions of faith and doubt, love and death. As Hermes, the narrator, tells us, "It's a love song and a tale of love that never dies."