Epic song battle erupts in House of Commons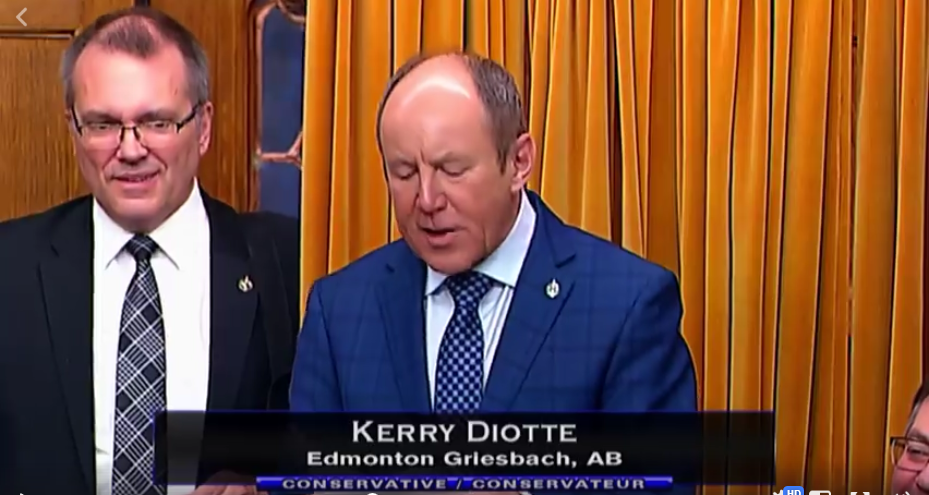 Let's take a closer look at Kerry Diotte's Christmas song – for when Honorable Members start singing in the House of Commons, it behooves the nation to take heed.
It doesn't happen every day. Diotte (MP for Edmonton-Griesbach) wrote a version of Jingle Bells he sang on Dec. 13 during the last House sitting before the holidays. Yes, our elected Members of Parliament work hard – so they get to blow off a little Christmas steam on the last day.
Diotte begins, reading from a script, "Pipelines to the East, not happening today," referring to the cancellation of the Energy East pipeline deal, a sore point for Conservatives, and rhymes on, "10 million dollar cheques, our veterans have to pay."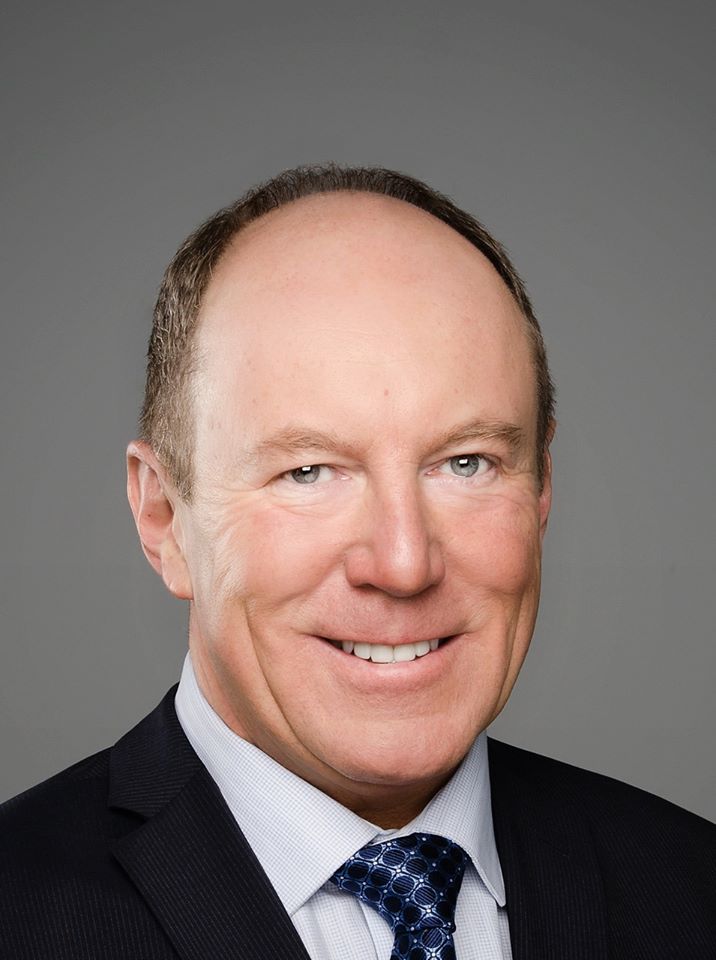 Now here's a clear reference to the $10 million compensation paid to Omar Kadr – just the one cheque – and a literal suggestion that only our military veterans have to pay it, when in fact it's all Canadian taxpayers. Diotte is still mad at the Liberals for this – even though A. Violations of Kadr's constitutional rights happened under Tory leadership; the Supreme Court made their ruling when Stephen Harper was Prime Minister. B. Kadr was a child. And C. Kadr was injured in a battle with soldiers trying to kill him when he threw that grenade. Are these points in dispute? No? Then LET IT GO, man.
So much politics from just two lines!
Diotte sings on, "Small businesses are hit, more tax grits spent away." (Tax grits?) "Oh, what a pain it is to sing this Liberal song today. Hey!" That's the cleverest line, though more of a general shot about any government. Taxes go up. Small businesses have a hard time. This is a common motif for Diotte, who has long sung the perils of government waste – even when he was a City of Edmonton councillor, and before that a political columnist at The Edmonton Sun.
The chorus is homage to the Christmas classic Batman Smells – "Jingle bells, something smells, deficit's run away. How sad it is to ruin the middle class today." Good reinforcement of the theme.
Diotte hits home with this line: "Jingle Bells, cash for access sells, your wallet paves the way. You can have a minister if only you can pay." It's true that Trudeau was under investigation for those "cash for access" secret political fund-raisers, so a point there. Point off for screwing up the meter.
There's an awkward break to the bridge: "Aussies sell us jets they can't give away. And let's not forget Phoenix doesn't pay." The first line is about the decision in the wake of the fallout from the Bombardier-Boeing fracas to buy used fighter jets from Australia – and the planes are only 30 years old. The second line is about the benighted Phoenix pay system for government employees that's completely screwed up – but the system was launched in 2009, under Harper. So there.
Nevertheless, Diotte gamely ends his song, bringing it home with a stirring ritardando, "Jingle bells, jingle bells, Tories will save the day! Oh what fun it sure will be seeing Liberals go away!" Big finish, smattering of applause.
The verdict: Being a guy with some rock 'n' roll roots from the mean streets of Edmonton, Diotte sings in tune, more or less, doesn't flinch, only flubs once, and comes away as a man of rhyme if not reason. 2 out of 5
There were two other political performers of the day, Conservative MP Mark Strahl (Chilliwack-Hope) and Liberal MP Rodger Cuzner (Cape Breton, right). The latter is apparently known and loved for his annual holiday celebrity roast-style commentaries rendered in parodies of A Visit From Saint Nicolas. But then Strahl went first (after the opener Diotte), and like Bobby Curtola doing Great Balls of Fire warming up for Jerry Lee Lewis (which actually happened), the BC MP stole his opponent's thunder to score a nice burn, "'Twas 12 days before Christmas, almost time to head home, but first we'll endure that Cape Bretoner's poem. But before he gets up and makes fun of us Tories, we get to stand up and tell our Christmas story …" And so on. See Diotte, above.
Cuzner was the closer, and ended his insider-laff-filled poem with another good burn: "If the current view of NAFTA is forced to be dealt, I'll hang mistletoe off the back of my belt. There's the far left, the alt right, and the smart in between. I'd still bet on our boy in 2019!"
Confident, good rhymes, if lacking real venom, and better meter than Diotte. He went over better, too. 2½ out of 5
Wow, do they do this every year? Maybe one day all government business in Canada will be conducted in song battles.