MUSIC PREVIEW: Local talent thrives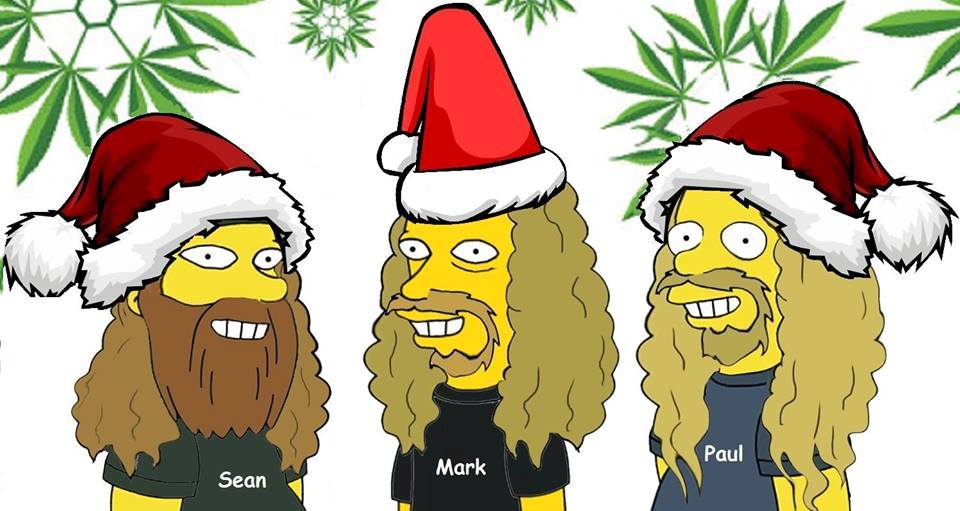 As dark as Jason Kenney's alleged soul is Edmonton's live music scene on Christmas Day. Not a creature is stirring. Yet there are something like nine new movies out, including the new Star Wars, with three films opening specifically on Dec. 25.
Who goes to see movies on Christmas?! Why can't one go see a live band instead? Are all the musicians resting up for their big New Year's Eve gigs? These are some of the great unanswered questions of our time.
That said, the last weekend before Christmas (and a couple days after) is usually pretty busy, and brings out some of the best and the most charitable acts in the local scene.
Thursday 21
Physical Copies – Here we have yet another spinoff-slash-side project of Shout Out Out Out Out and its associated acts: This one (Willie Dieminzzz and Clint Frazier) featuring deep Depeche Modal vocals over bouncy synth-pop grooves, with lovely melodies in quirky themes like a retro new wave cherry on top! Free show for the BeatRoute Holiday Party at the Common this night at 9 pm, with the opening acts Whitsundays (a side project of the Wet Secrets, which itself is a sorta spinoff of Shout Out Out Out Out) and Truster. NO COVER
Alfie Zappacosta – An icon of Canadian pop history has settled right here in Edmonton. The Italy-born Zappacosta had great success in 1984 with the hits Passion, and We Should Be Lovers – themes he's stuck with all these years – winning a "most promising" Juno award for his efforts. Upon his move here, he distinguished himself as a jazzy lounge crooner of the highest order. His version of Me and Mrs. Jones is killer (better than Buble's), and he's got new music from his latest album, No Avoiding Cliches – which is a great attitude if you're doing jazzy lounge music. Accompanied by the accomplished pianist Andrew Glover, Alfie presents a "Christmas for All" show at the Cafe Blackbird Thursday through Saturday. 8 pm, tickets $35
Friday 22
McGowan Family Band – If any band could be called the Grateful Dead of Edmonton, it would be these guys (top picture). Call them dope-smoking hippies if you want – you get the feeling they wouldn't mind – but the brothers Sean, Mark and Paul have solidified a popular local family band that draws many loyal like-minded fans. It's a Holiday Party at the Hilltop Pub, with the opening bands Prairie Rock and Drums etc. 9 pm, $10 at the door
Saturday 23
Cecil Frena – Out of the frozen blue wastelands right here in the Big Onion comes another outstanding artist (formerly known as Born Gold) with another amazing new record that defies genres as it moves the soul. Where to rack this? Folk, rock, pop, alternative, hardcore punk, electronic, all of the above all at the same time? Through the distilled chaos you get beautiful, elegantly-written songs expressing modern angst. Hear for yourself on his solo debut album, The Gridlock, released with a show this night at the Sewing Machine Factory. Opening will be local favourite Faith Healer, Algerian singer-songwriter Aladean Kheroufi, and Hood Joplin. 7 pm, $12 advance
Kemo Treats – Rappers tend to be more intolerant of satire in their midst than in any other genre of music – which may be why these clown princes of hip hop haven't exactly been embraced by the local rap community. Some accuse these white guys who grew up in Strathcona of wearing "musical blackface" as they take the piss out of stereotypes, rhyming about pancakes and meth and poking fun at the bling-ridden commercial rappers. Kemo Treats have their own fans, of course, invited to gather at the Hilltop Pub. Opening the show is a rock band: Electric Audrey 2. 8 pm, $10 cover at the door
Wednesday 27
The Cutoffs – This solid local Motorheadian outfit will be complimenting a screening of the documentary Open Your Mouth and Say Mr. Chi Pig, detailing a hard life of triumph over adversity of the notable Edmonton SNFU singer, at the Rec Room. 8 pm, NO COVER
Hip Hop on the Ave – What do you know? Edmonton does have a hip hop scene. This 10th annual charity event – for next year's Santa's Anonymous drive – features a huge crew of rappers and artists at the Alberta Avenue Community Centre, led by the event organizers, one of our strongest "keepin' it real" rap groups, Brothers Grim. 12-6 pm, NO COVER, donations accepted.