INTERVIEW: Brothers Grim representing North Side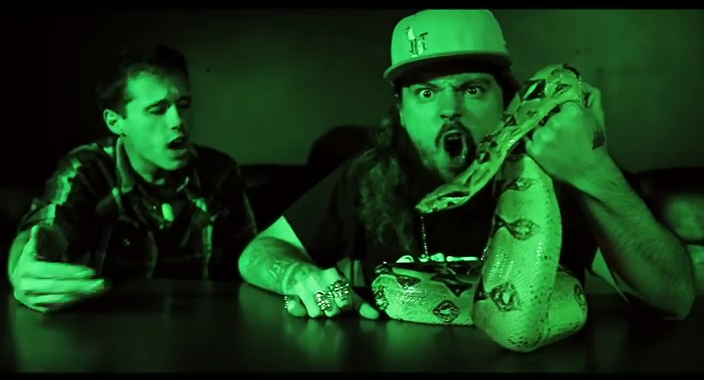 Apparently Edmonton has a hip hop scene large and diverse enough to accommodate rival factions – for where would rap battles be without opponents?
Perhaps in a sideways mirror of the American "East vs. West" thing, Edmonton pits its North Side against the South Side.
Witness a new venom-filled track and video called Snakes in the Grass by the rap duo Brothers Grim – from the Beverly neighbourhood, where they grew up poor and had to work for everything. The lead rapper is named Komrad, aka Stephen Grim, aka real name Stephen Goyette. (Must these rappers always obfuscate their identities? Aren't they trying to communicate messages?) He complains in the song, "You got slapped in the face? I got stabbed in the back! As matter of fact, I am done helping rappers. Bless you, my brother, you can start walking backwards." And the chorus: "Our friends all begin to clash, surrounded by snakes in the grass."
He gripes about "fake rappers" and the sorry state of the area rap scene (where he once worked as a promoter and lost more money than he made). "I'm doing something wrong or the scene is wack." He makes a reference to "60 grand" – roughly the amount of money he and his brother Pat have spent in the last 10 years to build their careers. The return?
"Next to nothing! Nonexistent!" Goyette answers with a laugh, during a recent telephone interview.
They do it for love.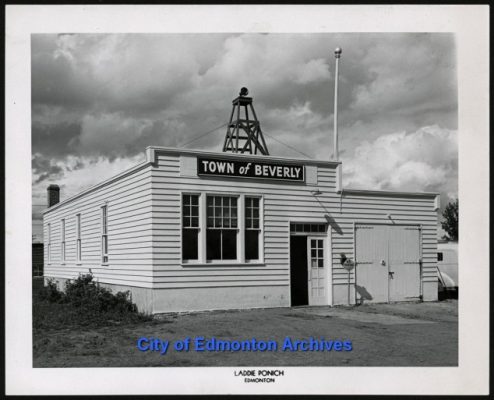 Mr. Grim is a librarian by day, a rapper by night, so is able to deploy resources to produce albums, and the videos Brothers Grim is becoming internet-famous for. They will headline their next cross-Canada tour for the first time, and hope to make a profit.
They give back to their community. On Wednesday, Dec. 27 from noon until 6 pm, they host the free all-ages Hip Hop on the Ave show at the Alberta Avenue Community Hall for their 10th annual charity event (all proceeds to next year's Santa's Anonymous campaign). Dozens of hip hop acts (from presumably both sides of the river) will be on stage. Brothers Grim has also established a $500 arts scholarship at their alma mater, Eastglen High School.
"That's part of hip hop," Goyette says. "Give back where you're from."
Beverly, he goes on, has a reputation for being a rough neighbourhood – "But growing up there I never thought anything of it. It wasn't until I got to MacEwan college that I ever heard about the North Side stereotype. When you live there you don't really see it or buy into it, and then you start to talk to people who are from anywhere else in Edmonton and they're like 'oh, you live there?'"
The large issue with the Beverly has always been its low income, he says.
"We grew up dirt poor, we grew up on on welfare, we never had anything nice. We had to work for everything. When Beverly was amalgamated into Edmonton in the 1960s, 80% of the population was on welfare. That's why the city took it over. Low income and working class. Sure, there's gang activity and drug activity, but that's any major city."
Coming off a little – shall we say "grim" on record, Goyette is quite the opposite in normal conversation. He says he finds music a good emotional release.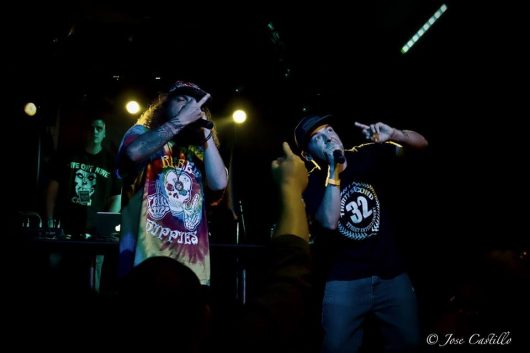 "I hear that a lot: 'You're not a grim person.' One of my wife's complaints is that a lot of my music comes across as negative or aggressive, and I think that's because it's always been my outlet. I'm not the type of person who's walking around moaning and bitching and whining. So when I do have something to get off my chest, the music allows the artistic expression, of 'fuck it, I'm sad, fuck it, I'm mad – and here's why.'"
To keep it real is the No. 1 goal. All that means is being honest. When it comes to hip hop culture, the Grims take it seriously. And being white, they have to take it seriously if they want to be taken seriously as artists.
Goyette says, "It's always interesting to see the white guys who participate in rap, and then you see them post pro-Trump memes and things like that, anti-immigration shit. And you're like, 'give your fucking head a shake, buddy!' We're guests. Maybe white people don't want to admit it, but we are guests in hip hop culture – and you have to treat it as such. There has to be a level of fucking respect for anther persons' culture. What you see now is the equivalent of a lot of cultural appropriation for a lot of these guys. A lot of white rappers get that critique because they jump into a culture they have no understanding of, that they've never  paid their dues, and ultimately don't respect it. For them it's like a fetish. It's something dangerous, or something different, and so they want to participate, not because they have any real interest in developing the culture."
Along with the purity of hip hop, the Grims are proud to represent where they're from. They have an album coming up next year: Beverly Boys.
"I see it as a badge of honour to be from the North side," Goyette says, "and a lot of what we touch on is the idea is that if you work hard enough it doesn't matter your circumstances. You can achieve things. You can do all this from your neighbourhood. You don't have to leave."
Top photo from Snakes in the Grass video: Chad LE McGhie, left, and Komrade