MUSIC PREVIEW: Big Boi kicks off concert season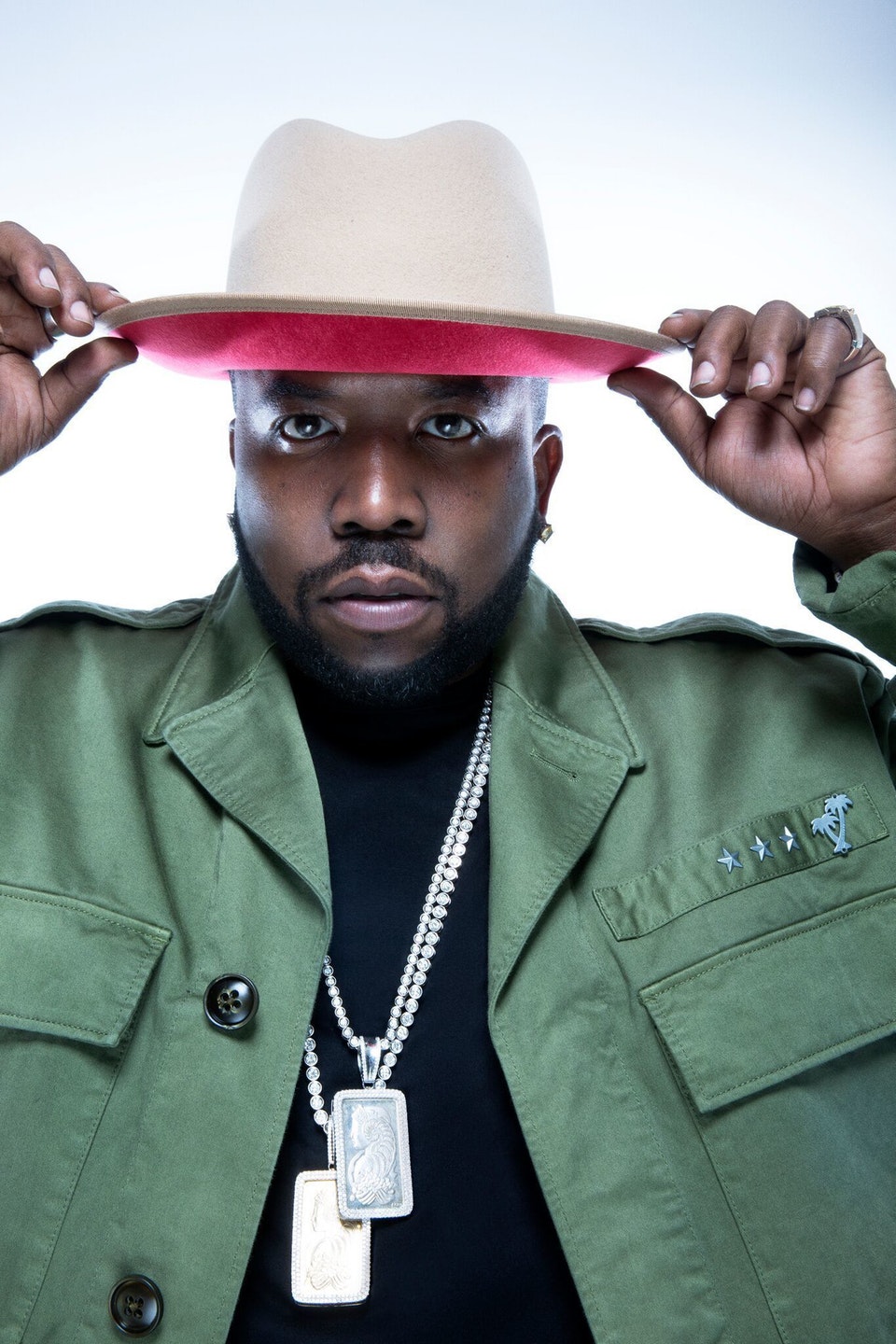 Does this count as a blast from the past? Coming to town this weekend is one of the members of a group that made such a joyous splash in 2003 with a song called Hey Ya – the happiest, go-ahead-and-say "funnest" song of the year.
From OutKast, the rapper Big Boi performs the Union Hall Saturday night.
It was his partner Andre 3000 who wrote, co-produced and took the spotlight in that memorable video for the song that won the Grammy for Record of the Year. Hey Ya was included on a double album Speakerboxxx/The Love Below that was effectively two solo albums: One for Andre (The Love Below), and one for Big Boi (Speakerboxx) – who also scored a No. 1 hit with his own single The Way You Move.
Suggesting that hard work pays off, as they'd been at it since 1991, helping to define the "Southern rap" sound from Atlanta, Georgia, these guys made piles of money on Hey Ya, remakes, continued radio play, licensing, you name it, not to mention a "diamond" certification, which is 10 million CDs sold (in America alone) just near the end of the era when people still bought CDs. The guys did a lot of acting, too, working in movies, TV and video games, and starring together in the 2006 feature Idlewyld.
They've since gone their separate ways, aside from a brief reunion in 2014. Big Boi is now touring on his latest solo album Boomiverse, and calls the tour the DADDY FAT SAXXX TOUR SACK 2, with the opening group The Cool Kids and other guests. The show starts 9 pm and is expected to go late, tickets are $35 advance.
Thursday 4
Jesse and the Dandelions – Local producer Jesse Northey's band project is as pleasant as its name: An easy breezy darkly luxurious folk-alt-pop sound that throws back to the songcraft of legends like Cat Stevens and Crosby Stills Nash and Young. This is "an evening with" night, with two sets at the Accent Lounge. 9:30 pm, $10 at the door
Friday 5
The Give 'Em Hell Boys – The members of this local country-rock band took umbrage at a recent blurb alleging they come off like a novelty act that may have fallen into the "Irony Event Horizon" – where one eventually and unknowingly turns into the very thing that one originally intended as parody. There's a fine line between homage and parody. Despite nihilistic songs like Ain't Gonna Write (No Songs Today) – sample rhyming lyric: "I'm sick and tired of music I don't even wanna play" – the Give 'Em Hell Boys deny any association with novelty, insist on being the real deal, and to prove it will play another local show at the Rec Room. Opening the show is Micah Erenberg. 8:30 pm, NO COVER
Faith Crisis – Experimentalists run rampant this weekend, including this spooky electro-percussion project that leads a bill likewise expected to dwell in the land of "noise" – a genre of music unto itself. Preston and Old Crows open the night at the Sewing Machine Factory. $10 at the door.
Saturday 6
Tekarra – Isn't there some kind of rule that heavy metal must be fast? This local experimental "doom metal" band doesn't believe in rules, apparently, to judge from new track called Black Limbs: 10 minutes of one hauntingly repeated distorted guitar kerrang with occasional bursts of Cookie Monster vocals at a tempo that gives entirely new meaning to the phrase "power ballad." While slow as syrup, the song is both elegant and trippy – with more like it expected on the band's self-titled debut LP, released with a show at Bohemia. Opening will be the like-minded mad scientists in the bands Zebra Pulse, Paroxym and Languid. 8 pm, $10 at the door
The Johnny Lemons – A Fogertyian, Kings of Leony, Grateful Deaddish, Southern-fried afternoon of rootsy goodness is expected with this local quartet's show at the Black Dog. 4-6 pm, NO COVER
Audio/Rocketry – Here we have a terrific little neo-folk outfit that doesn't waste notes as they get to the heart of our various prairie myths and legends, sometimes veering dangerously close to punk rock as the mood strikes them. Standing out is singer Joe Vickers, who with his wingman Matthew Murphy take a rather more passionate approach than your average folkie. Sister Ray and River Jacks open the show at 9910, 9 pm, $10 at the door. Some proceeds from the show will be donated to Canadian Mental Health; donations of warm clothing for the homeless will also be accepted.