PLAYBILL: The Humans hits a nerve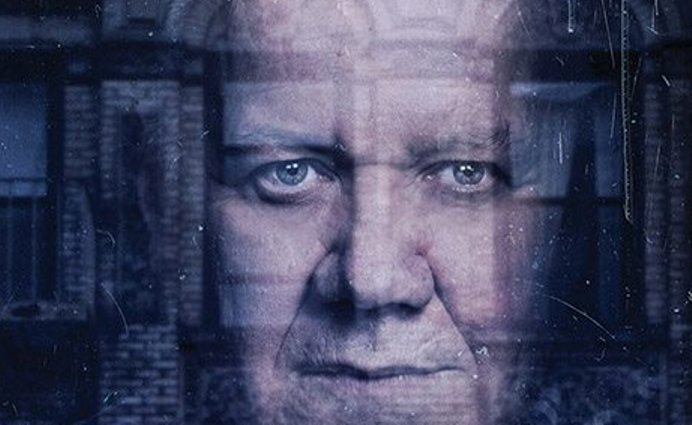 Oy, vey – we've only just recovered from another awfully awkward holiday family dinner – and now Citadel Theatre hits us with a nightmare scenario of yet another awfully awkward holiday family dinner for its first play of 2018.
Fresh from New York, The Humans is a black comedy that takes place entirely in a ratty apartment during a family Thanksgiving feast that slowly turns into a hollow mockery of the concepts of "thanks" and "giving." Playwright Stephen Karam has populated this dinner-from-hell with two bedraggled middle-soon-to-be-lower class parents, self-obsessed millennial offspring, and for added fun, a demented grandmother prone to random bursts of rage.
It is said to be a chillingly realistic view of modern first-world angst that many modern people found painfully familiar: The Humans was widely praised by critics and won four Tony awards in 2016, including best play. They obviously hit a nerve here.
The Humans runs until Jan. 27 on the Citadel's Shoctor stage.
Deep Freeze Festival

There are two kinds of Edmontonians: "Winter" Edmontonians, you know who you are, and "summer" Edmontonians – who complain about the weather all year round and would rather sit inside and watch TV than drag along the whiny, weeping children to get hot chocolate spilled on their snow pants and lose their gloves, just to look at various objects made of ice, or sit inside and sweat in your winter clothes as you listen to Acadian folk music. Summer people scoff at official attempts to "make Edmonton fun in the winter," and winter festivals that spell it out in the title: Deep Freeze! Why not go one step further call it the Freeze Your Ass Off Festival?
Shut up, summer people. The winter people should already know about the 11th Annual Deep Freeze: A Byzantine Winter Festival, and with their laden wineskins, parkas, scarves and kinder-carriers, they will have it on their calendars Saturday and Sunday, Jan. 13-14, daily in the environs of the Alberta Avenue Community Hall (118 Avenue). All events inside and out, music, theatre, games, you name it, are free to the public. See here for the schedule.
Twelfth Night
Shakespeare's romantic comedy of errors has been reset in a typical Western Canadian winter, where – curses upon all other curses! – the liquor cabinet is almost empty. We've all been there, eh, tu?
This new show from London, England's renowned Malachite Theatre features a live choral group accompanying the antics of Olivia, Orsino, and of course Sir Toby Belch (verily the Elizabethan Bob or Doug McKenzie), with a local cast and all the charm and wit of the original, plus a distinctly Canadian spin. This play has been a seasonal hit for more than 400 years – longer than there's been a Western Canada, eh?
Twelfth Night plays until Jan. 20 at the Holy Trinity Anglican Church.
Back to the '80s, Part 2
With more than 200 costume changes, squads of talented singers, a crackerjack band and dozens of hits of the past – from Prince, to David Bowie, to The Rolling Stones, to Madonna – this show is officially the most jam-packed 1980s musical revue in history. If only the real '80s could've flown by this quickly or with such entertaining impact. Back to the '80s Part 2: The Adventure Continues runs until Jan. 28.
Red Shirt Diaries
He who wears the red shirt shall soon perish. So it is written in Star Trek canon.
There is no shortage of nerds in the field of weekly comedy improv in Edmonton, which continues in all its many and varied forms at Citadel Theatre every weekend. This weekend, Rapid Fire Theatre (in its evolved form dubbed Chimprov) presents an improvised Star Trek-themed show on Saturday, Jan. 13 at 7:30 pm. May the force be with you. Wait, wrong canon. Canon. What a wonderful word!
A nerd-out of an even higher order is promised if you stick around for the 10 pm show. The Professors is a bit where three scientists – nerds! – try to prove an outlandish theory suggested by an audience member. Here's one: Are Jason Kenney and Donald Trump actually one in the same man? Have you ever seen them together? Think about it! We might all learn something in the end.