MUSIC PREVIEW: Corb Lund meets Ian Tyson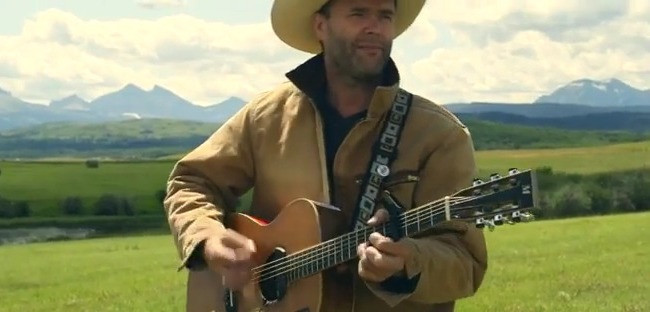 Saturday night two Alberta heroes take over the Jubilee Auditorium for a show of epic proportions.
Corb Lund is of course an Albertan legend, with more nominations and awards than most other artists have hits. One Juno, an insane ELEVEN CCMAs, and a whole lot of others that are too numerous to mention. And all that from nine albums, dating from 1995 (Pain) to 2015 (Things That Can't Be Undone).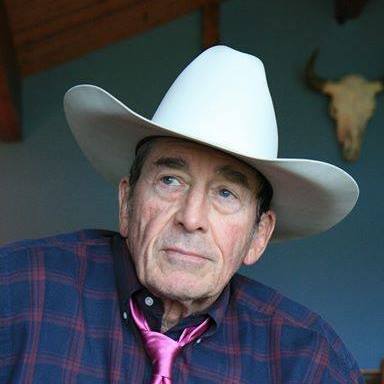 Speaking of legends, co-headlining the evening's entertainment is none other than another western Canadian native, Ian Tyson. With such classic songs as Four Strong Winds and Someday Soon, he too is no stranger to award ceremonies, with nine nominations and one win at the Junos, for example. He's also been a member of the Order of Canada since 1994. Fewer than a dozen musicians in the grand history of our nation can say that.
So, yeh, in other words, there will be a bit of talent on the stage Saturday night at the Jubilee. Just a bit.
Show at 8 pm, SOLD OUT
Friday 12
Daniel Romano – In current lore, this singer-songwriter is one of the nation's best storytellers. Romano has twice appeared on the Polaris Prize longlist, and has 10 studio albums to his credit. Another caring soul with a multitude of talents, not only is he an incredible musician and performer, but he's also a visual artist, poet, and skilled leather craftsman of all things (he's actually designed and tooled guitar straps for such talents as Kathleen Edwards, Bahamas, and Travis Good of the Sadies). This Welland, Ontario native marks one of Aviary's first shows – all official with a license and everything. Glad to see them back in the scene! If you can't make this show, though, Romano will be back later this month with his power-pop-punk project Ancient Shapes at the Empress. Though, you know, you could be a fan of one project and not the other, because, well, they're pretty distant from each other, aren't they? Dylan Ella also performs at this all ages show. Aviary, 6 pm, $10. BUY
Lisa Loeb – It may be more difficult to denote the talents this Maryland native doesn't have. Singer-songwriter, author, producer, actor, and philanthropist are among careers she has pursued with a passion. She's had particular success in Canada as a recording artist, of course, dating back to the early and mid-'90s, with such radio hits as Stay, I Do, and Do You Sleep? Loeb has continued to pursue a recording career with a vengeance since, and 2016's Feel What You Feel was her 11th studio album. In between albums, she's also managed to appear in films such as Helicopter Mom and Hot Tub Time Machine 2, and is also recognized for her distinctive voice work in releases such as Spider-Man: The New Animated Series; and Jake and the Never Land Pirates (a particular favorite of many local children). Indeed, a modern-day polymath and troubadour. Arden Theatre (St. Albert), 7:30 pm, $42. BUY
Feral Fires – This local quintet is a loud, in-your-face rock group whose major influence is the post-grunge era. Sugarwash and Poor Little Tin Man also perform. Sewing Machine Factory, 8 pm, $10.
Saturday 13
Sister Gray – Brittany and Jenesse Grayling are finally back doing shows after a two year hiatus. The alt-pop quintet featuring these amazingly talented sisters hasn't mentioned new music per se, but here's hoping! No Witness, Crash to Eden, and The Pits are also on the bill. Forge, 8 pm, $10. BUY
Noble Son – This Vancouver singer-songwriter and voice actor, known to his friends as Adam Kirschner, has been building towards a musical career for the last decade, though has only begun recording in the last few, with the help of such luminaries as Dave Meszaros (Wake Owl, Old Man Canyon) and Davey Badiuk (Tegan & Sara, Dragonette). Aviary, 8 pm, $10. BUY