MUSIC PREVIEW: No cheese in this Romano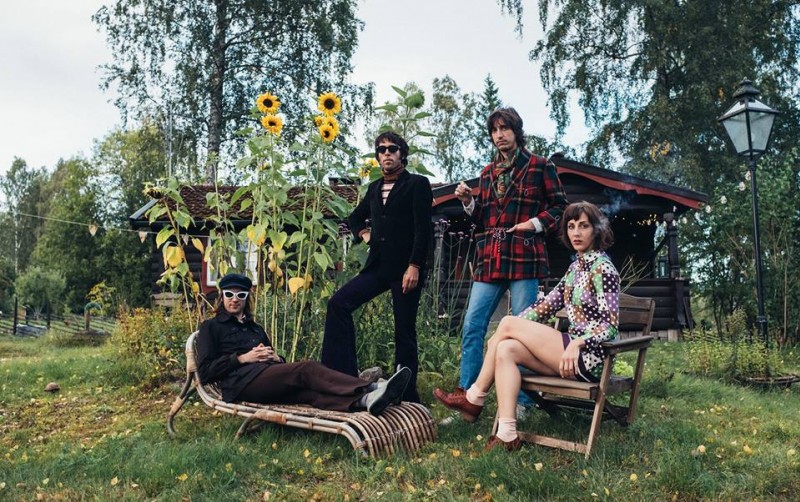 Daniel Romano is back again this weekend, after a solo show just a couple of weeks ago.
This time it's with his side project Ancient Shapes, which has grown into a life of its own with an experimental mixture of power pop and punk exploring vast crevices of the sounds inside and between those genres, along with tempered but obvious psych influences. The Ontario native has twice appeared on the Polaris longlist for his solo work, and it's behind that incredible musical talent that he adds another layer of finality and musical genius to come to terms with this project.
If you like Daniel Romano solo, you'll love this gig, Friday night at the Empress Ale House – and if you love the various spokes of the punk and post-punk musical wheels, you'll love this gig just as much, too. Perpetuals is also on the bill.
Thursday 25
Matt Mays – This artist got his start in Halifax act The Guthries, who released a pair of albums before its members scattered into various solo projects. Mays has been solo in the indie rock scene ever since, with six studio albums, including last fall's Once Upon A Hell Of A Time. It received mixed reviews, and didn't drive up the charts like his previous two albums, but there's still some great Mays material on it, which will undoubtedly be featured during this gig, along with some of his earlier material which earned him a plethora of Juno nominations. Dustin Bentall will also perform. Starlite Room, 8 pm, $27.50. BUY
Friday 26
Belle Plaine – This old school jazz-folk songstress hails from (and is named for) an incredibly small town in Saskatchewan (population 54), and studied jazz right here in Edmonton at MacEwan University. Her 2012 debut Notes from a Waitress gained instant attention across the prairies and further afield. New Moon Folk Club (St. Basils Cultural Centre), 7:30, $22. BUY
Tequila Mockingbird Orchestra – Eleven years into their journey, and the indie party folk act that began out on Vancouver Island has now spread their wings, with members now living from Victoria all the way to here in Edmonton (singer-guitarist Kurt Loewen). Last year marked the release of their newest album, We Make Really Party, which was recorded at a farm in the Olds region. With Bardic Form and Luke Thomson & The Howl. Starlite Room, 8 pm, $15. BUY
Bloom Circle – This local trio that specializes in what they call "indie jangle pop" hasn't been around for long, but has three works on the go – including a debut album that should hit the ground this spring. Flirty guitars, a subtle but funky groove, and a musical soul beyond his years finds the frontman Ron Bass at the forefront of the new indie scene. With Hunchback, Ghostears, and spooky psych project Dead Friends. Sewing Machine Factory, 8 pm, $10.
Saturday 27
Headpins and Toronto – The classic rock event of the weekend; the former is an East Coast band originally formed as a side project by Chilliwack members in the 1970s, who went to the top of the charts in 1982 with their single Don't It Make Ya Feel. The latter was a band out of, well, Toronto, best known for their singles Your Daddy Don't Know, and What About Love (eventually covered and made much more famous by Heart). Century Casino, 8 pm, SOLD OUT.
Chad VanGaalen – This Calgary indie artist now has six studio albums to his credit, including his most critically acclaimed release, 2011's Diaper Island. It was the previous album, 2008's Soft Airplane, that actually saw him receive a Juno and Polaris nomination. The newest album Light Information has also been receiving critical acclaim. His favorite track is the only instrumental on the album, Prep Piano and 770 – an experimental mix of prepared piano and a Korg 770 monosynth, a gargantuous and sparse track that both soars and delights. Starlite Room, 8 pm, $20. BUY
Antique Hearts – This local folk-soul trio are fairly new to the scene, having just banded together back in the spring of 2017, but are already known for their funky grooves and heartfelt playing. Short of Able and Sweet Talker will also perform. Aviary, 8 pm, $10. BUY