Edmonton trans singer to perform at anti Jordan Peterson rally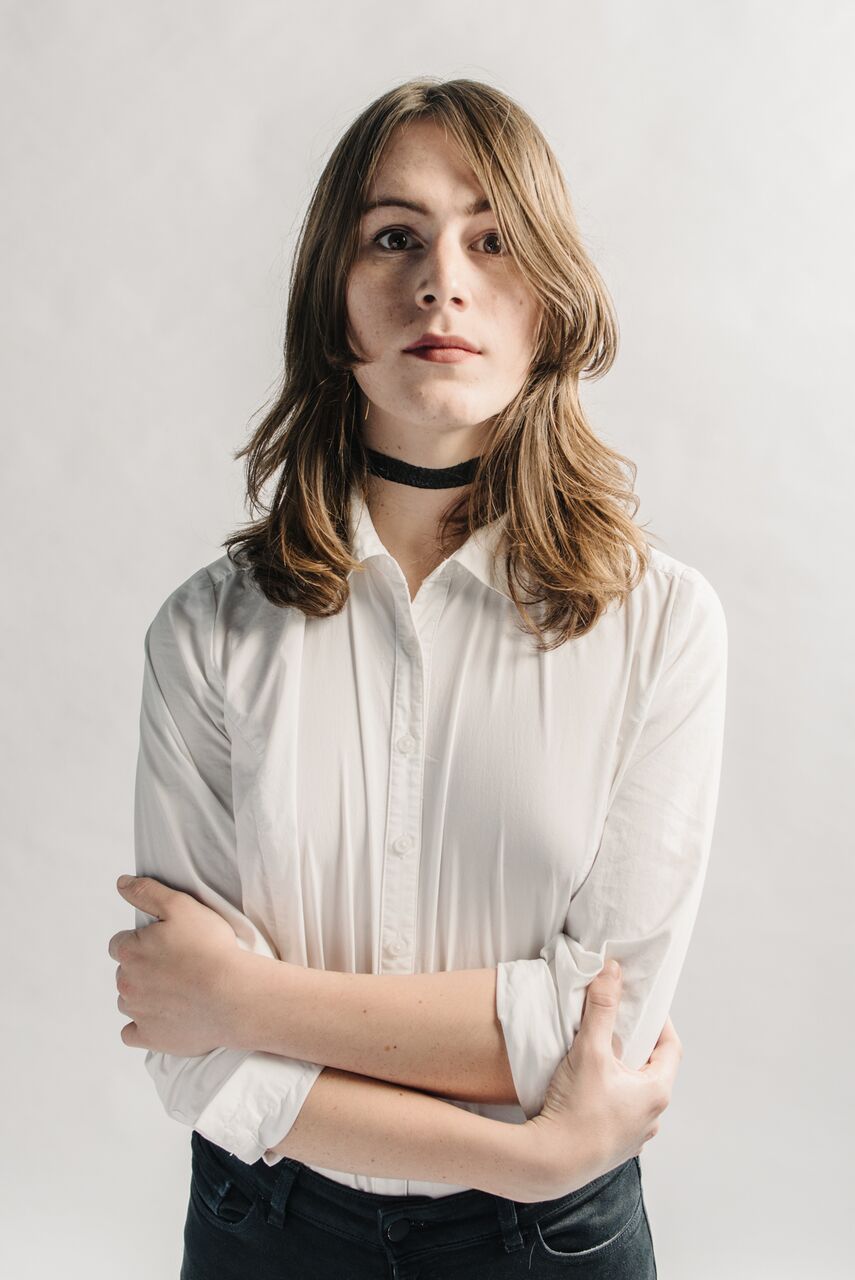 It started with a quibble about pronouns that escalated into a hill to die on – a bitter partisan war over free speech and gender politics that shows no signs of a ceasefire.
University of Toronto psychology professor Jordan Peterson started it with his outspoken criticism of Bill C-16, which is meant to protect a person's right to express their own gender identity. Peterson comes across like a perfectly civilized man – despite a flair for alarmist sesquipedalian hyperbole – yet has unwittingly spawned, and is profiting from, an obnoxious group of so-called "alt-right" followers.
Way over on the other side, Peterson's "alt-left" opponents have taken issue – and a terrible conflagration of online hate has been unleashed.
Now he's coming to Edmonton. On tour to promote his best-seller The 12 Rules of Life: An Antidote to Chaos, Peterson had been scheduled to speak at the Citadel Theatre – but the theatre canceled his talk in the wake of protest, and later apologized for how they handled it. The event was moved to the Hyatt Place hotel for Sunday, Feb 11 – and sold out as soon as it was announced.
Meanwhile, the progressive non-profit group Progress Alberta has stepped in with an anti-Jordan Peterson rally happening on the same night, at La Cite Francophone. Performing at the "Free Expression Party: 12 Rules of Resistance" will be Cassia J. Hardy from the local band Wares. She identifies as a "queer trans woman" – and while she says she's read a lot about Peterson, she has no intention of reading The 12 Rules of Life.
She says, "I think it's funny he's supposed to be giving intellectual heft to the alt right movement and he's up here publishing a fucking self help book like Chicken Soup for the Alt Right."
Peterson refuses to use what he calls "preferred pronouns" to refer to a person's gender identity. He and others object to being forced to use the word "they" as a singular pronoun – which the Calgary singer-songwriter Rae Spoon prefers. Peterson wrote in the National Post in November 2016, "… it is absurd to insist that each person should have the right to, or could practically, choose their own pronouns."
Cassia Hardy argues that it should be up to the individual, and that government, schools, and so on should respect it. Actually, it's the law. Bill C-16 passed in 2016, with Criminal Code provisions covering "hate propaganda." Hardy says that in defying the law, Peterson is effectively marginalizing queer and trans people as human beings, forcing them "to constantly have to explain themselves."
Asked if Peterson should even be allowed to speak at all, if it were up to her, hypothetically, the 25-year-old singer takes a long time to respond. She talks about "acceptable terms of debate" running counter to Jordan Peterson's "wilful" misunderstanding of laws meant to protect transgendered people.
Hardy says, "Judging whether or not people should exist, or whether or not it's right for people to use certain words for themselves that express themselves properly, and to make them feel good – those are not acceptable terms of debate, and I don't think those things should be heard."
Is there any room for calm discussion of the issue at all?
"Once we're not debating the validity or existence of trans people, once people get it through their heads that we exist, and that we're not playing a big fucking practical joke on people, living the way we are, then perhaps we can meet on more equal ground," Hardy says.
Although there wouldn't be an anti Jordan Peterson rally if there were no Jordan Peterson, Hardy says she doesn't want to focus on the negative in Progress Alberta's weekend event. "Free Expression Party: 12 Rules of Resistance" is supposed to be a party, after all. There are also speakers, comedians, and DJ Hood Joplin will be spinning dance music later on.
"We're trying to have a really positive night," Hardy says. "In light of this person coming to our town, we need to be united and we need to do more than just survive. There's room for joy, and there must be."