PLAYBILL: All about the women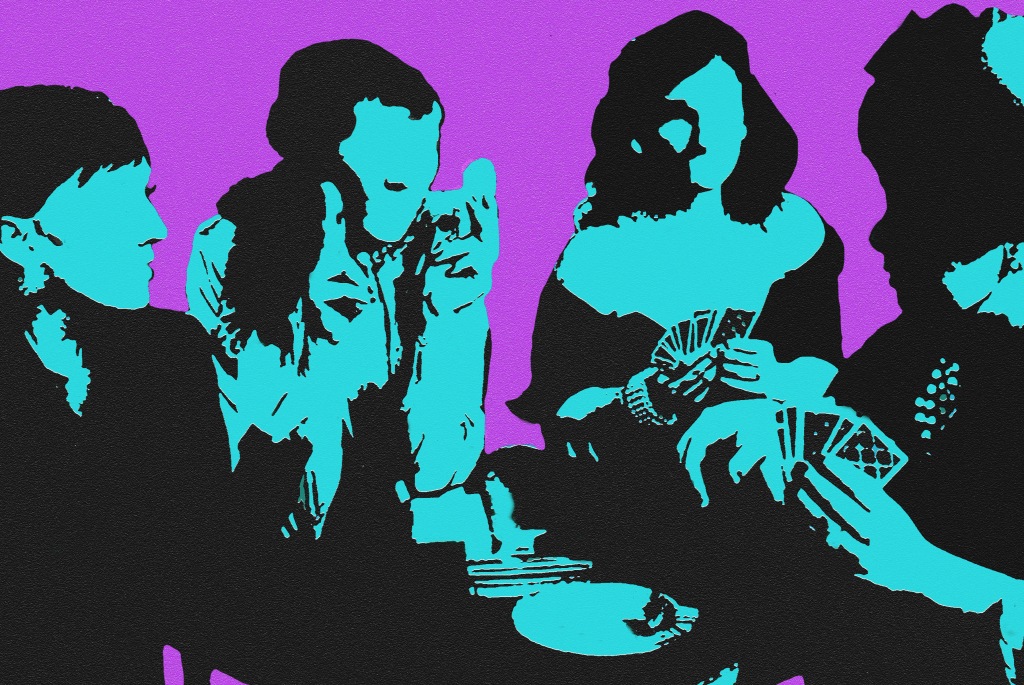 Anyone complaining that women don't get a voice in theatre ought to get a load of what's going on in Edmonton this week.
Opening this week are two plays on opposite ends of the theatrical spectrum – one from a mainstream commercial landmark; the other by a beloved amateur institution – and all the main roles are female.
The Mayfield Dinner Theatre tees off with the golf comedy The Ladies Foursome, written by the dependable master of light comedy Norm Foster. Running until April 1, it deals with three women who gather to play a round of golf – the day after the funeral for their deceased fourth member, of whom hidden secrets are revealed. The play is said to be both hilarious and heartwarming.
Meanwhile, at the Walterdale Theatre Feb. 7-17, is Clare Boothe Luce's prickly 1936 soap opera The Women, in which a group of catty New York socialites discover their husbands are cheating on them – grounds for divorce, of course. But being 1936, women weren't able to just legally leave their husbands – unless they lived in Reno, Nevada. Women had only just got the vote, after all!
HMS Pinafore
The Edmonton Opera has thoroughly "jazzed up" Gilbert and Sullivan's sea-faring smash hit musical from 1878. For one final show at the Jubilee Auditorium on Friday, Feb. 9, it's an old tale dressed in flapper skirts and zoot suits: Sailor falls in love with the captain's daughter, and they try to elope – while at sea. Not easy to do.
Salute the Edmonton Opera for bold moves: It's not technically an opera (it's an operetta, or "light opera"), the lyrics are in English, it was referenced in an episode of Family Guy, and local show tune singer Bridget Ryan has been cast in the role of Buttercup – her first time singing with Edmonton Opera.
New Works Festival
Playwrights have to start somewhere – and the University of Alberta drama program is one of the best places. Until Feb. 11 in the Second Playing Space at the Timms Centre for the Arts offers a nice peek inside the process: a completely student-run festival featuring one-act plays from four emerging playwrights: Savanna Harvey, Ashleigh Hicks, Morgan Grau and Sara Knourek. You may be hearing more from them in the future.
Wildfire Teen Improv Festival
Or maybe you just want to dispense with the playwright entirely and make it up as you go along. Cue the annual teen improv festival presented by Rapid Fire Theatre at the Citadel's Ziedler Hall. Shows – competitions, actually – run nightly (more or less, check the schedule) until Feb. 24, starting with the "Nosebowl Tournament" featuring high school improvisers from around Alberta.
One Night In Harlem
This is more of a music thing – but there's a lot of drama in the history of black music in North America.
5 Artists 1 Love, an annual event produced for Black History Month, happens one night only, Saturday, Feb. 11 at MacEwan's new Allard Hall. A three-part show featuring a variety of artists will trace the history of black music from its origins in Africa, to gospel, folk, ragtime, jazz, blues, funk, soul, rap, and rock 'n' roll – you know, basically everything that's good in modern music.
Love and Information
Playwright Caryl Churchill has really gone out on a limb this time. Featuring 100 different characters, this weird and disturbing play about the effect of modern tech on human well being is presented in seven short acts, each containing very small scenes that can be shuffled around however each director desires. The chaotic cloud of narrative is meant to explore the human condition via a series of "snapshots." It plays at the MacEwan University in the new "Black Box" theatre until Feb. 10.
Empire of the Son
At the Citadel's Club venue until Feb. 18, we get a different perspective from the usual father-son monologue with a remarkable performance from Japanese star Tetsuro Shigematsu. Intimate enough to admit he didn't cry at his father's funeral and bold enough to recreate the bombing of Hiroshima – with clever projections – the show shares what Shigematsu learned about his dad, and how he's trying to become better dad himself. Wasn't a dry eye in the house.
Her Mark
Along with a distinct culture – and dialect – Newfoundland has its own literati, including author and poet Michael Crummey, whose poem Her Mark (from his 1998 book Hard Light) was adapted into a play by Edmonton director Trevor Schmidt at the Fringe in 2014, and has been remounted with an expanded cast at the Orange Hall until Feb. 10.