MUSIC PREVIEW: Temple of the Starlite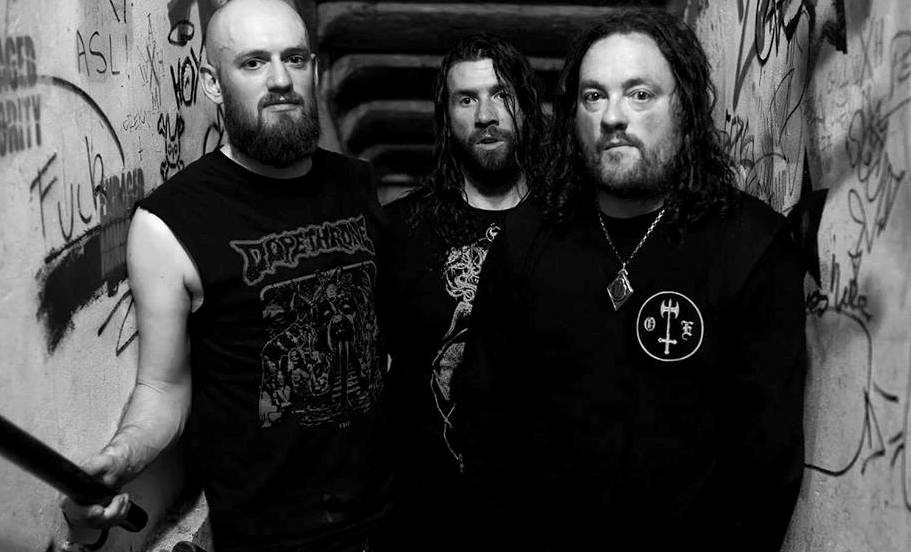 The historic Starlite Room – originally constructed as a "citadel" for the Salvation Army before becoming the headquarters for the Citadel Theatre in 1965, and then a TV studio where the late Chuck Chandler hosted Disco Daze – first started running live music in 1978. It was later a popular underground club called the Bronx, which was renamed the Rev Cabaret, and rechristened the Starlite Room in 2004. Nirvana and Green Day played the building in the early 1990s, among others, and since then the venue hosted some of the biggest name in rock and other genres.
More recently – very recently – the fine folks at the venue have been renovating the back of the Starlite Room into an "additional small-space room" to be known as Temple, which will be available as a third stage in the cavernous building.
The new venue soft-launched (no publicity) just last weekend, hosting one of the world's most famous Johnny Cash tribute bands, Cash'd Out. Temple continues its introduction to the city's music scene with two more concerts this weekend.
Friday night features Romes, an anthemic soul-pop treat from the Toronto region. They are touring to support their debut release, an eponymous effort released late in 2017. They're on at 8 pm, tickets are $12. BUY
The Temple is back at it Saturday night. This time the headliners are a dark, super hard metal band named Conan (above). They're joined by Calgary sludge-doom act The Weir. 8 pm, $18. BUY
Friday 9
Silver Skate Festival – This 28th annual celebration of our city's glorious winter gets underway down at Hawrelak Park, with skate and snowshoe races, and culminates in a winter triathlon next Family Day weekend. You may be surprised it's been around that long, but to be fair, it's only in the last few years that it's grown to the point of becoming quite the extravaganza of all things winter. Oh, and of course, there's live music. Sets take place Friday, Saturday, and Sunday of both weekends. Headliners for this evening include John Spearn and Jordan Norman. The former is a singer-songwriter known specifically for his love of all things Canadian; the latter, of course, is the frontman for the local and well-loved act, Jordan Norman and the Wisdom Teeth. Music begins at 4 pm, and goes to 8:45 pm. FREE
Harpoonist and the Axe Murderer – The latest offering from the New Moon Folk Club, this Vancouver project features a killer guitarist (Matthew Rogers), and an even deadlier killer on harmonica (Shawn Hall, once nominated for a Maple Blues Award for Harmonica Player of the Year). Their heavy blues-folk sound has won them fans around the globe. St Basil's, 6:30 pm, SOLD OUT.
WiL – This folk artist formerly from Calgary is a regular visitor to our city; he's testing new songs from his forthcoming seventh full-length, titled Gold Mine. The album was written, recorded, and entirely self-produced at WiL's home studio. Caleb Hart opens. Starlite Room, 8 pm, $25. BUY
YIKES – This local quartet often bills themselves as alt-country, but depending on the setting, one could easily see them as folk rock, or even alt pop as well. Maybe somewhere in between. Maybe all of them simultaneously. They can get pretty heavy at times, both in terms of emotion and instrumentation. They have a couple of albums under their belts, including their most recent, 2017's Out West. One of the city's up and coming bands, Hewson Grey, is also on the bill. Bohemia, 8 pm, $10.
Saturday 10
Silver Skate Festival – Festivities continue. Spearn gets another set; Jason Kodie, pianist and accordionist extraordinaire, also has a couple of sets during the day. The music concludes with a couple of terrific regional songstresses and musicians, Lyra Brown and Celeigh Cardinal. Shows run from 12:45 to 9 pm. FREE
Sunday 11
Silver Skate Festival – This weekend's music festivities conclude (resuming again next weekend) with King of Foxes getting one of the headlining spots. Led by Olivia Brown, this local indie pop-meets-garage rock project has been getting a local attention from fans and critics alike since the 2016 release of their debut full-length, Golden Armour. Shows from 12:45 to 9 pm once again. FREE