Avenged Sevenfold an amazing metal mash up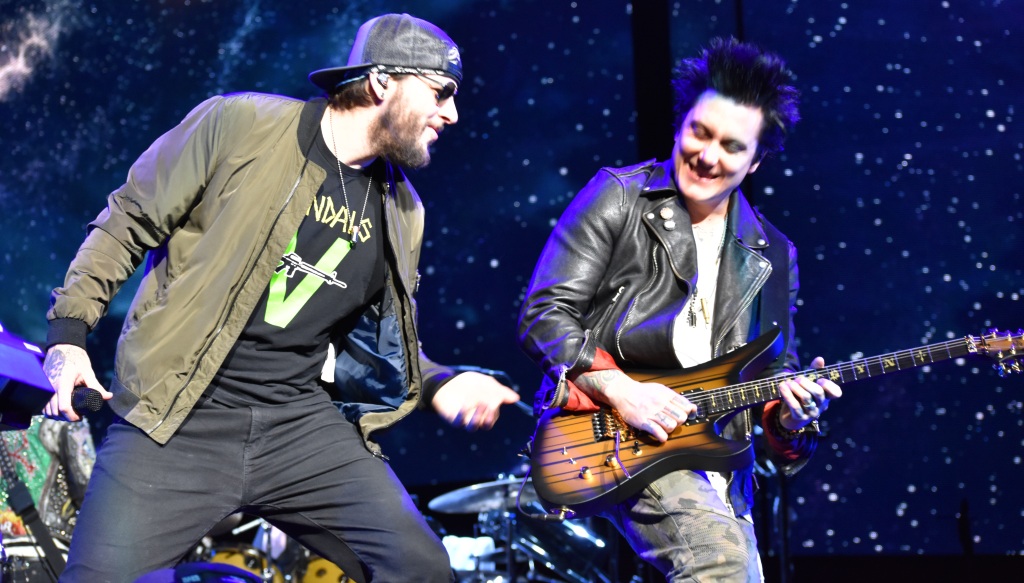 Avenged Sevenfold comes off like this superhuman Frankenstein monster made of body parts of other hard rock bands – and you better get out of its way if you know what's good for you.
Specifically, it's Metallica stitched together with AC/DC plus Black Sabbath and Soundgarden and a small piece each of Pink Floyd and King Crimson – and then given a giant jolt of juice. IT LIVES! All of these elements were heard at A7X's electrifying show at Rogers Place Thursday night (including an actual Pink Floyd cover late in the night). The result was a weird surprise: It sounded original. No other band sounds like this.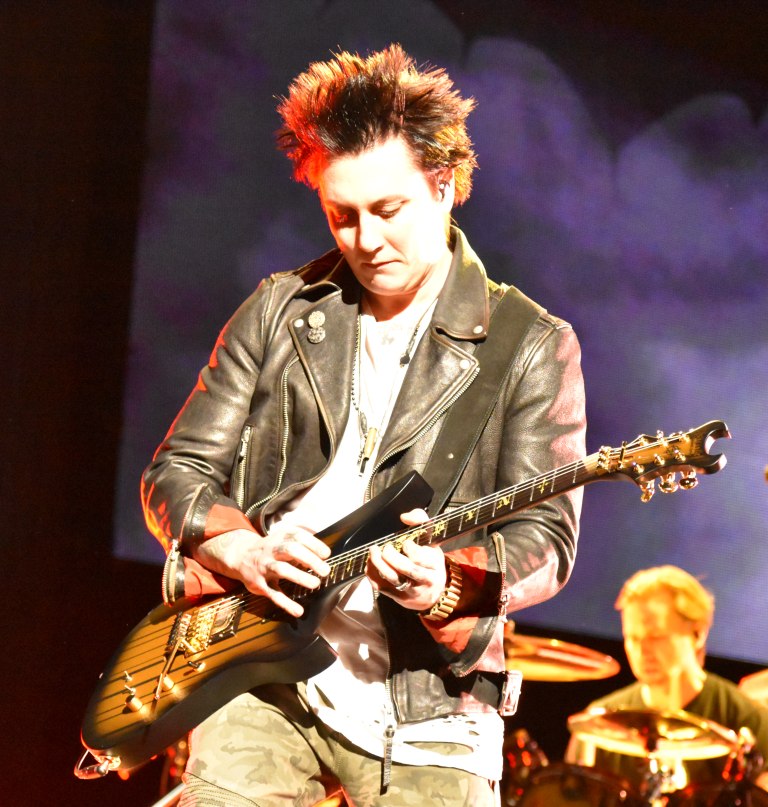 Here's the big thing: These guys are all better musicians than those aforementioned influences, at least on par. Also, they all have silly names. Lead vocalist M. Shadows is certainly the equal of the late Chris Cornell. Brooks Wackerman is a better drummer than Lars Ulrich. Bassist Johnny Christ could give Geezer Butler a run for his money. And Synyster Gates (right) is a better guitarist than Angus Young. Yes, it has to be said. Along with plenty of electric littleitalys and rootnays and blistering double leads with his wingman guitarist Zacky Vengeance, Mr. Gates did some mind-blowing Spanish guitar stuff that Angus wouldn't touch. Gates can sing, too.
OK, apples and oranges. Why compare A7X to anything at all? It's because while they go beyond being the world's greatest cover band who can cop five bands in one song, it's so easy to hear where it all comes from. And fun.
Especially Metallica. These guys would've grown up to Metallica. They would've had it ingrained into their teenage brains. Fittingly, A7X opened for them at Commonwealth Stadium last summer. At Thursday's show, Hail to the King felt like it wanted to break into Enter Sandman. In Nightmare, with more of Gates' incredible guitar work, the song sounded like Thunderstruck crashed into Dirty Deeds. At other moments, it wasn't so clear. A melodic creampuff was somehow grafted into the mix, often hidden in the glorious din, and you get the feeling that if you stripped away all the metal to just an acoustic guitar and voice … it might still sound like a mash-up. But at least the guitar would be played by Synyster Gates.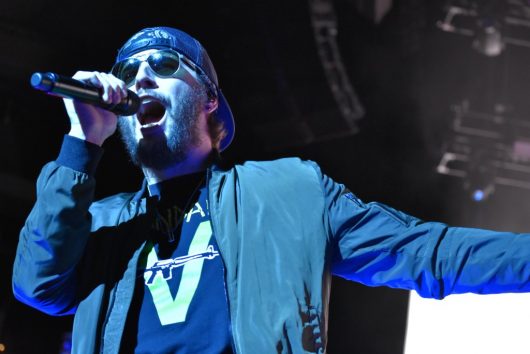 It's hard not to like these guys. Shadows was a friendly host. There was easy banter between songs. It was only a little corny with the giant balloon spaceman that inflated, just hovered in one spot for the duration of one song, and then was deflated. We're not doing fucking Stonehenge!
They showed their hearts in a tribute to their founding drummer James Sullivan, also known as "The Rev," who died in 2009 from an opioid overdose. With a film of memories on the screen, the band played the sad power ballad So Far Away. It was a bittersweet moment – one banished an instant later with the devilish tune Nightmare. The crowd seemed to know the words, "It's your fucking nightmare!"
Drawing an audience of 10,000 or so 30-and-40-something-year-old people who liked to party, A7X seems to be the perfect band for the new millennium of the short attention span. They're old school with new school style, or maybe it's the other way around. They started in California in 1999 and obviously worked hard and toured like dogs to create such a solid chemistry on stage. Very entertaining. Never a dull moment. They made their most ferocious speed metal rampages look easy. Yes, Anthrax was in there, too.