REVIEW: Janes stage another successful rescue musical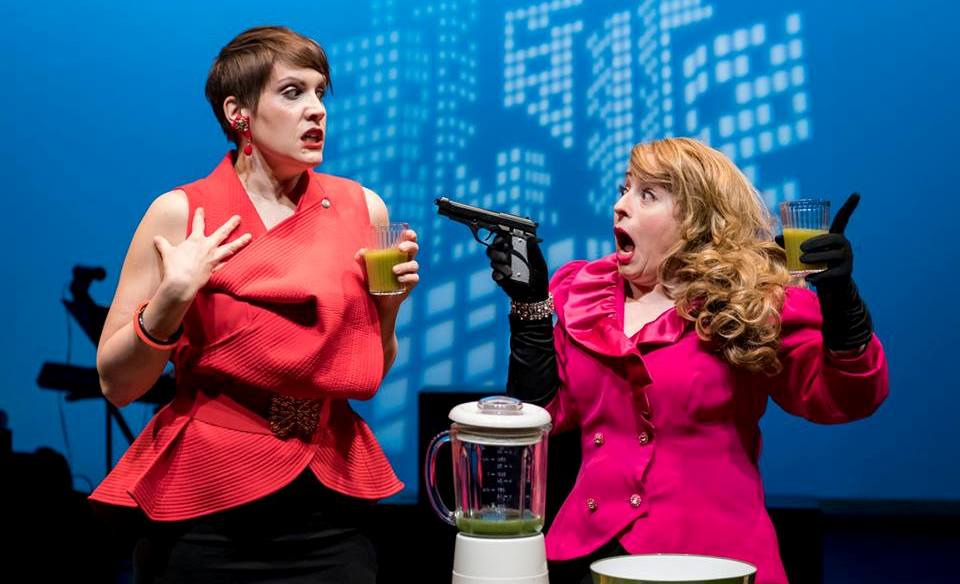 Women on the Verge of a Nervous Breakdown is a daunting musical for even so fruitful a production company as Plain Jane Theatre.
The play started life as a 1988 Pedro Almodovar film – the Spanish director's first successful international hit. Now regarded as a classic, its track record as a stage musical has been spotty. It got a big budget, star-driven production on Broadway in 2010 and tanked big time. The original was too much, too fast, had too many scenes, much too much technical razzle-dazzle and generally confused the Big Apple reviewers. After the painfully short New York run, director Bartlett Sher called it "The most expensive out-of-town tryout in theatre history."
A few years later, it was slimmed down and revived in London where it was much better received.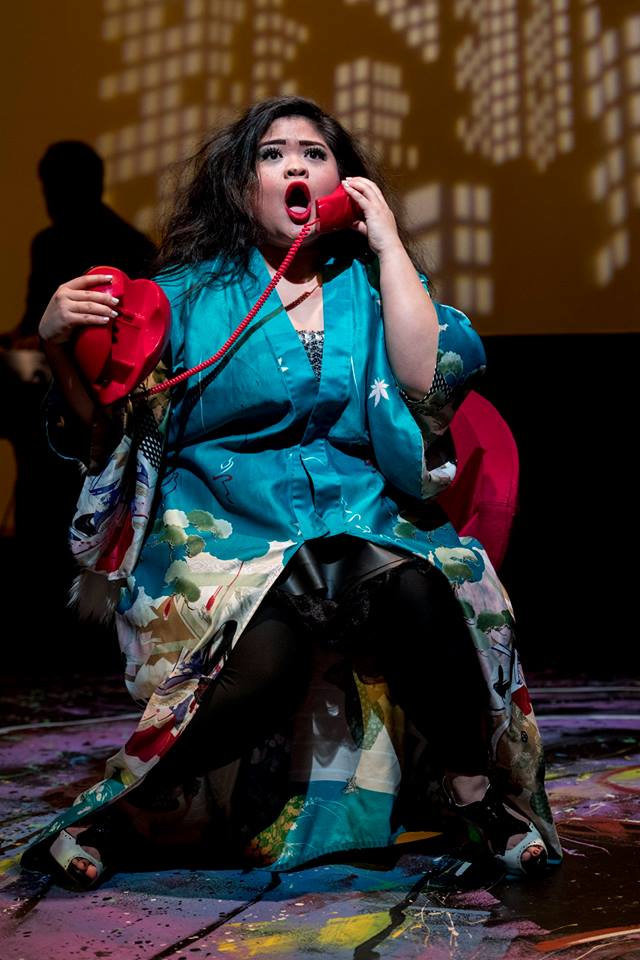 In Edmonton it plays until Feb. 24 at the Varscona Theatre.
A few negative reviews wouldn't daunt Plain Jane. The scrappy local company has made a considerable reputation discovering and resuscitating older or less successful Broadway shows, such as It's Superman and The Bells are Ringing. Director Kate Ryan brings a lifetime on stage (and behind the scenes) to her reclamation projects. Who better to take on a faltering Broadway behemoth and turn it into a small gem? With her usual focus and energy, Ryan has ironed out the confusion to present a straight-forward musical about four ladies facing a crisis in their lives. Gone are the fancy Madrid Taxi ride visuals of the original. Instead you get a wheeled business chair careening about the stage. It works very well. The set is mostly some well-chosen furniture pieces and a gobo on the back wall.
Almodovar's original may have been a tribute to Old Hollywood but Ryan has also changed the focus to the main characters. The result strips the show of some of its depth and richness and that balances off with an increase in character and story. The plot is filled with characters, and unfolds with some speed. The Coles Notes version has Pepa (the indispensable Jocelyn Ahlf) suddenly dumped by hew boyfriend Ivan, who is running off to Ibiza with Paulina, a feminist lawyer (Gianna Read-Skelton). Pepa, on a quest to track down the cad, meets a variety of eccentric characters, including Carlos (Gabriel Gagnon), Ivan's son from a previous relationship and his fiancee, Marisa (Madelaine Knight). Pepa's friend, Candela (the very funny Michelle Diaz) is a ditzy zaftig model who is in love with a Shiite terrorist.
And if all that sounds too confusing, it's tackled by a simpatico company generating the expected laughs, dances (choreographer Cindy Kerr – excellent) and certainly much more fun than you would expect from rejection, heartbreak and perfidy.
With music performed live by ace musicians usually seen in Mayfield productions, composer-lyricist David Yazbec dips his pen deeply into his Spanish inkwell and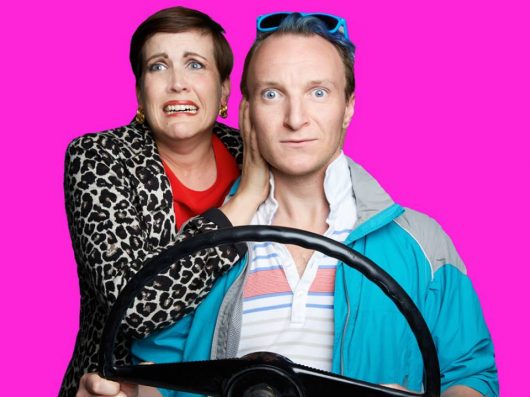 provides warm rhythms that occasionally break out from his default Latin template to cross over into the memorable. Stand outs are The Microphone, a love song sung by Broadway pro Vance Avery (Hadestown, Les Miz and many more), who plays the suave Latin serial-lothario Ivan as a fruit salad combination of Antonio Banderas (who played the role in the original movie) and Ricardo Montalban. Other show stoppers include the natural comic Andrea House's Invisible, in which she describes in wistful detail how an abandoned woman feels; and another killer delivery of My Crazy Heart. Ahlf plays her character as lanky, a bit klutzy and manages an appealing panic that seems perched somewhere between rage and resignation. She delivers all her songs with a strong voice, a wide range and a determined comic-dramatic bent. Jason Hardwick plays a variety of comic characters – most effectively a manically enthusiastic taxi driver.