REVIEW: Anthrax just wants to have fun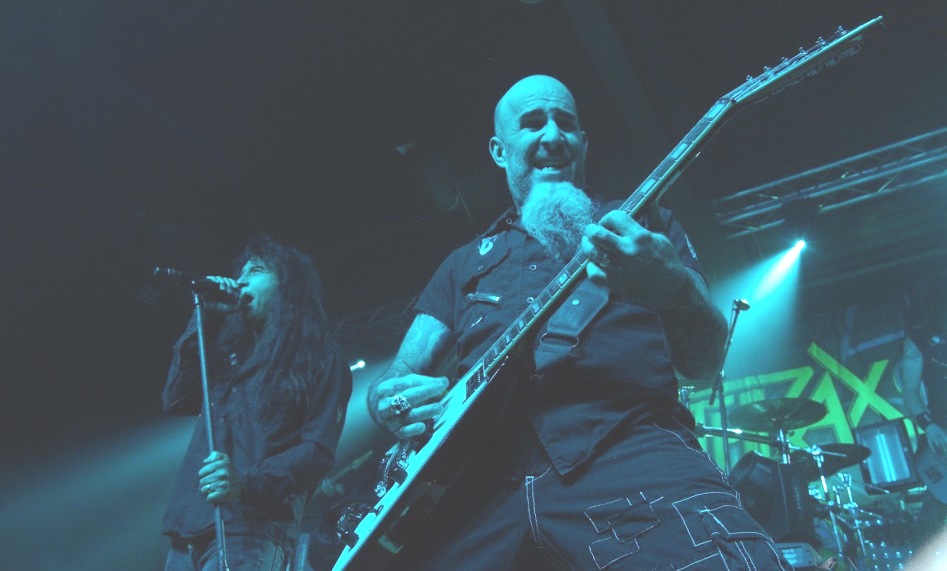 Anthrax is one of the founding fathers of the thrash movement that had its birth in the early '80s, and reigned for at least a decade after that. Blending the speed of Motorhead with the melodic twin guitars and vocals of Iron Maiden and a huge dose of groove, Anthrax stood apart from the rest of the pack – Metallica, Slayer, Megadeth, Testament, Exodus – with one thing none of the others had: Humour. While all these other groups tried scaring the pants off you, Anthrax were there to make you have a good time.
These guys have fun – and it showed in front of a packed house at the Ranch Roadhouse on Monday night, with co-headliner Killswitch Engage.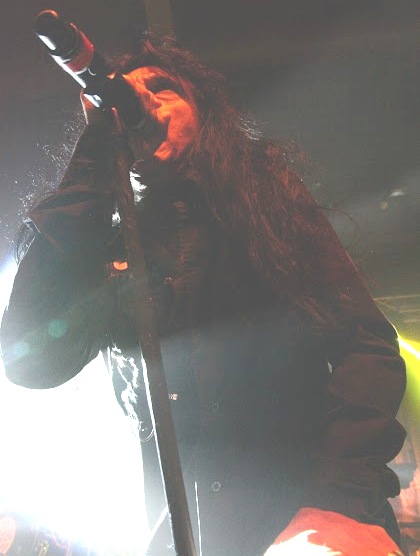 Scott Ian, the sole original Anthrax member on the stage, grinned like a maniac while flawlessly executing some of the most classic riffs of the genre and barking the backing vocals. Bassist Frank Bello stomped across the stage relentlessly, holding the bottom end firmly in place. Singer Joey Belladonna sounds like he's still 25. He still hit those high notes effortlessly. It was uncanny. The "new guy," Jonathan Donais, stayed faithful to the original guitar solos, only with more, shall we say, "shred." Spitz is not missed. John Dette, the drummer standing in for Charlie Benante (who's sitting out this tour for treatment of carpal tunnel syndrome), covered the parts nicely – but Charlie's groove was definitely missed, and there seemed to be some tension between Dette and the lead singer.
The show started with the 1-2-3 punch of Among the Living, Caught in a Mosh and Got the Time, and set the pace for an intense, fun, relentlessly heavy show. The sound was shockingly fantastic, allowing Belladonna's soaring vocal to cut through the crushing backdrop of this well-oiled band. Not ones to just sit on old glories, two newer songs made it in halfway through the set seamlessly, easily sitting between classics like Madhouse and Medusa. The audience got their singalong and "whoas!" out on tracks like I Am the Law and Be All, End All, and some war dance (a vigorous circle pit) during the classic encore Indians. Belladonna didn't wear the iconic full native head dress he used to stomp around in back in the day. Maybe a half-Native American (Belladonna) singing a Jewish guy's (Scott Ian) lyrics about the mistreatment of the native Americans while wearing full tribal regalia is a bit risque these days?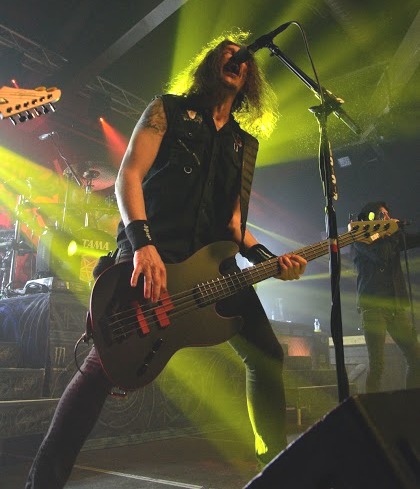 This group still packs rooms because these guys enjoy what they're doing, and clearly adore their audience. Lots of smiles, eye contact, and back and forth with the people in crowd made for a relaxed, fun evening.
After Ian said how great it was to be back in in metal town, he added, "This is our first time playing in a country and western bar."
Belladonna said, "Yeah, this is weird. This must be one of those places where they sell hot wings. Got any hot wings?!"
Caught in a mosh, indeed.
The openers Havok played a polished set of tight, pummeling metal of some unknown genre: thrashy with that irritating screechy extreme metal vocal. You either love it or don't. It's too bad they didn't get use of the whole lighting rig, because their set looked like a pub show at your corner watering hole, only with decent sound.