MUSIC PREVIEW: Get your headphones on!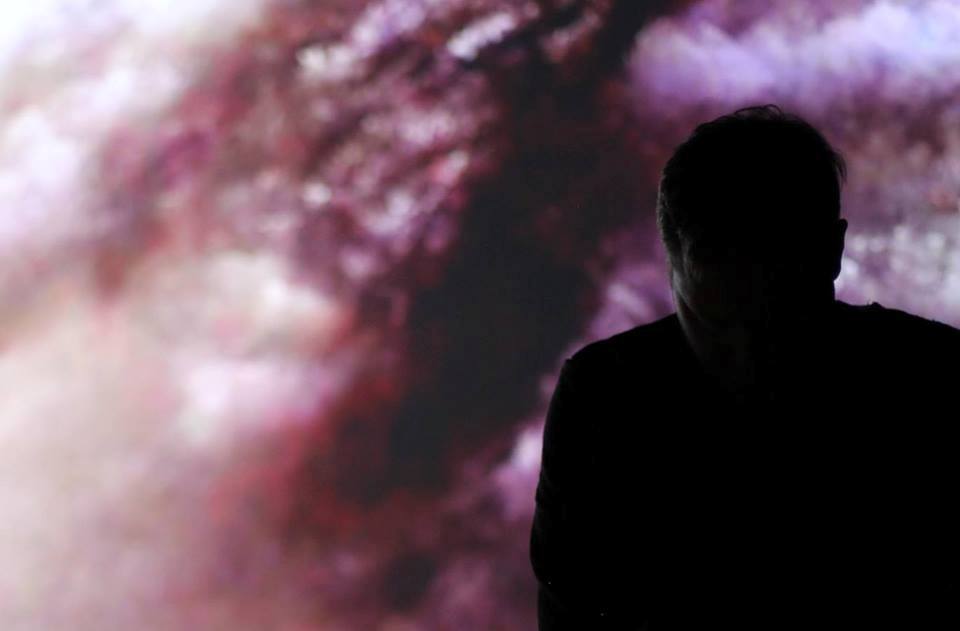 A couple of local well-heeled promoters – Mangled Tapes and Sweaty Palms – are putting on an intriguing little affair on Saturday night that will likely be the talk of the city's core music scene for a good long while.
Taking place at the Bleeding Heart Art Space (9140 – 118 Avenue) beginning at 7 pm, the event is being billed as a Bring Your Headphones gig.
True to the word, you have to bring your own headphones, a ¼" adapter, and a lonnnnngggg cord (pillows and blankets are also recommended), but the reward for bringing those items, and $15 for tickets (at the door) is an evening that promises stunning and surreal audio visual stimuli.
The musical bill is led by arctic ambient talent K. Burwash, whose most recent effort, late 2017's Moonlanding, is awash in instrumental lushness, a cozy but harsh reminder of our local environment, both in all its amazing glory and its cold climate.
The rest of the bill includes ambient and experimental music from the likes of Westfalia, Family Injera, and Matthew Cardinal. Visual effects are provided by Courteney Morin. Certainly a night like no other you'll experience in a very long time.
Thursday 22
Wares – This local noise band made GigCity's top 7 of 2017 list for good reason, and they're headlining at the Buckingham. Just as interesting is the second band on the bill, Fitness, who are using the evening as an album release party for their debut full-length, called " –ing." The experimental noise rock project is a cavalcade of sound and emotion; expectations are high for the album, which could well be one of the city's most notable of the year. Lethbridge's Wint also performs. 8 pm, $10.
Wares singer Cassia Hardy was in the news recently for being part of an anti-Jordan Peterson rally. Read the interview here.
Friday 23
Josh Ritter – This Americana songwriter, born in Idaho but now making his home mostly in upstate New York with his wife and daughter, continues to tour in support of last fall's Gathering. Once again achieving critical acclaim across the board, the album is chock full of Ritter's emotional streams, a refined compilation of a bevy of songs that he put together in the short two years since his last album, and includes a duet with The Grateful Dead's Bob Weir. Lest we not forget, his eight solo albums before this give way to a haughty catalog of material, all sensational in their own right. Arden Theatre, 7:30 pm, $48. BUY (Friday) BUY (second show, Saturday)
Trooper – This classic rock band out of Vancouver is prepared to raise a little hell one more time. Because, hey, why not. They reached their heyday in the 1970s and 1980s, with not only the previously mentioned track, but other instant reminisces such as The Boys In the Bright White Sports Car, Janine, and 3 Dressed Up As A 9. River Cree Casino, 9p m, SOLD OUT.
Saturday 24
Big Wreck – This cross-border institution of hard rock that scored a series of hits on this side of said border in the late 1990s continues to record, and plays a couple shows this weekend at the Starlite Room. Their latest album, 2017's Grace Street, featured a short "making of" video for each song on the album, and some intriguing and unique instrumentation, such as wine glasses tuned with a turkey baster. The newer material continues to do quite well on the charts, matching such early singles as Blown Wide Open and Under the Lighthouse with their march up the Canadian charts. Both Saturday night and Sunday night shows at the Starlite Room start at 8pm, but both are also SOLD OUT. Jesse Roper opens.
Sass Jordan – Speaking of classic Canadiana, this songstress came to the forefront of Canadian music in the mid 1990's with smash hits like High Road Easy and Make You A Believer. She released Racine Revisited in 2017, remaking and re-recording every track off her most popular album of 25 years ago, Racine. Casino Yellowhead Pearl Showroom, 9pm, SOLD OUT.