Jack Semple channels B.B. King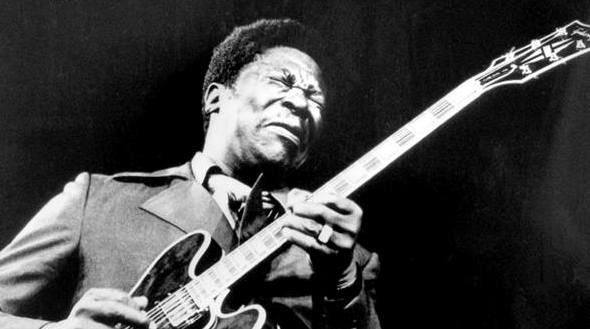 The late B.B. King revealed more personality in three notes than all of those wankers who made it to the cover of Look At Me I Play Guitar magazine.
There was even a rumour going around that B.B. didn't actually know how to play chords (like Thelonious Monk didn't know how to play the piano). He didn't need to.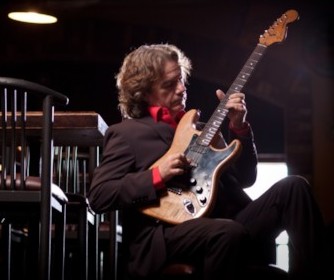 Not true, according to Saskatchewan guitar king Jack Semple – who's learned a lot preparing the B.B. King tribute he's bringing to Festival Place on Friday night.
"He's a total genius," Semple says. "He occupied a really interesting place in blues music. He was like the cheerleader on the top of the gospel band. He was like the preacher. He was encouraging everybody. Of course he could play chords, but the rhythms he played with those single notes were exactly in the pocket, just like the drummer. I've been trying to analyze it. I've been listening to a lot of his solos and stuff, and it's incredibly rhythmic, incredibly vocal and lyrical, it's B.B. King!"
Semple says he first heard B.B. King when he was 12 years old, growing up in Regina and immersed in the soul and blues that seems to permeate the Canadian prairies (from the Guess Who to Big Sugar, the field is wide). Must be something in the water.
"Even at 12, I understood what he was doing right away," Semple says. "I think he had the ability to communicate with everybody, universal language. He wasn't wanking, a lot of notes, showing off shit. He was talking, and everybody could understand what he was saying, such incredible skill."
On overplaying, the sinful temptation of all great guitarists, Semple says, "You do have to learn scales and arpeggios and stuff, but the minute you start playing scales and arpeggios because you've practiced scales and arpeggios you sound like somebody practicing, not playing music. For me, it's an ongoing lesson. The B.B. King lesson is the best one of all: You don't have to play a lot of notes, you just have to play the right ones."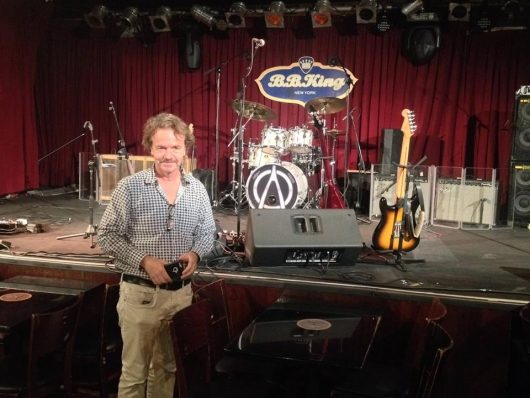 Featuring what appears to be the cream of Edmonton's funk-rock players, including a full horn section, Semple's show will be divided into two sets: One for himself, and one for B.B.
"I'm trying to recreate the happy vibe, doing my best," he says. "It's not easy."
Locals may have noticed that Semple's been in town more than usual lately. That's because "I don't have to drive anybody to dance lessons anymore," he says. With the kids out of the house and his wife playing with the Regina Symphony, his career is back in high gear. He's recording his ninth CD, along with tours to places like Memphis and Kansas City. After Festival Place on Friday, he performs Saturday at the Saskatchewan Blues Festival, and then all day Sunday as part of the pit orchestra at Telemiracle in Regina.
Semple's reputation as one of Canada's best guitarists precedes him: He played with the Toronto soul band The Lincolns back in the day; he won a Juno Award as part of CBC's Saturday Night Blues compilation in 1991; he won a Canada-wide guitar contest put on by MuchMusic in 1992; he starred in a TV movie called Guitarman; and he was nominated for two Gemini Awards for his soundtrack work, before Saskatchewan's film industry dried up when the tax credit was cancelled six years ago (long, sad story).
Semple's live shows still continue to justify his reputation, and he still packs the fans in – maybe just with less notes.
He says, "I'm certainly going to take what I learned from B.B. King into my own music."