REVIEW: Bahamas pretty heavy for soft rock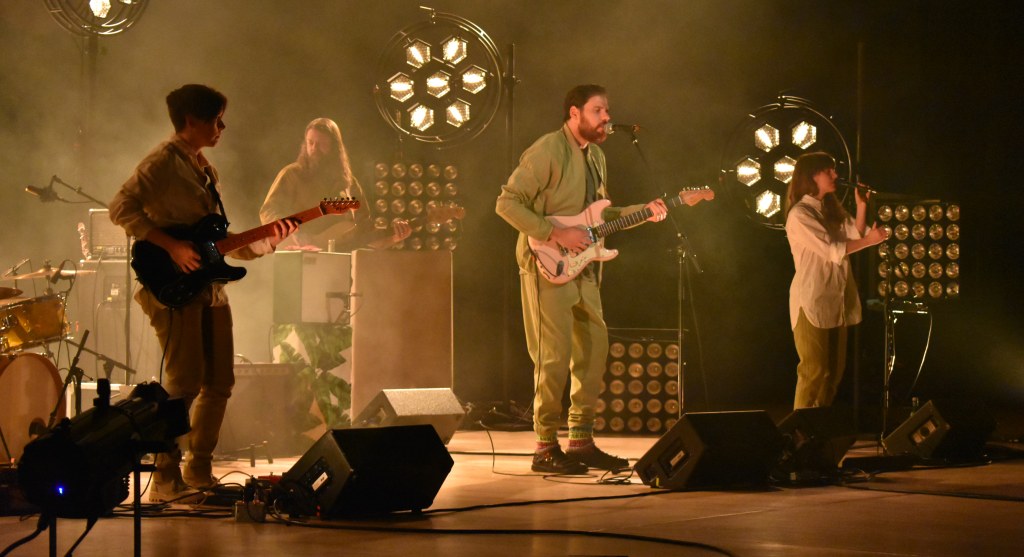 There's a keen musical mind lurking behind the dark wit of the man who calls himself Bahamas. Or maybe it's the other way around.
During his show at the Winspear Centre on Monday night, Bahamas picked out a couple in the front row who'd told him they just got engaged to his song Lost in the Light. "It's weird when people get married to a break-up song," he said, "Hey, I'm happy to do my part – to speed things along."
That got a big laugh from a sold-out crowd that included a lot of couples. Then came the song itself: with its chiming guitars in novel chord progressions, soaring vocals, lovely melodies, unconventional arrangements, shades of Jack Johnson, John Mayer (the balladeer), The Rheostatics – the usual meld for this interesting and otherwise incomparable artist. Also, lines like this: "You wouldn't be wrong being free, leaving me on my own."
Ouch.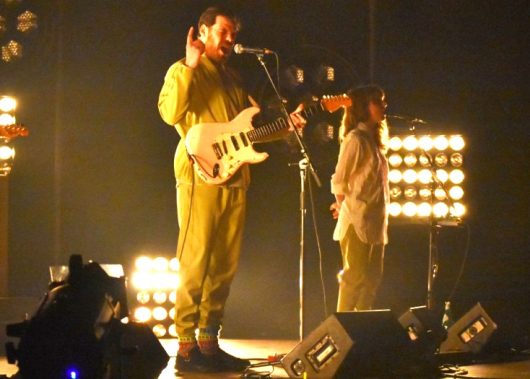 There's also a real name behind Bahamas – Afie Jurvanen, from Barrie, Ontario – who revealed his character, humour and skill in songs that cut to the core of the human condition as they showcased formidable creative powers. Mainly, it was the rare ability to be an incredible musician and not show it off too much, to put one's "chops" to the service of the songs, above ego and all else. It's a rare thing.
Bahamas (like John Mayer) possesses secret guitar-shredding gifts that reveal a wealth of music history knowledge. With effortless ease, he's well-versed in many styles, new and old. Yet he deployed his solos sparingly at the show, often in jaw-dropping double lead with guitarist Christine Bougie or vocalist Felicity Williams, sometimes all three – and it meant so much more than showing off. The ensemble effect was a gorgeous, elegant mash-up of old-time soul, rock, folk, jazz, funk and good ol' country & western. He did mention they recently played a country bar in Kamloops – fit right in, by his report – and gave a nod to Dwight Yoakam playing the same night across town at the Jube.
"I appreciate you bringing your business here," Bahamas said. "I know you have a lot of concert options … Now I've been given full authority from the head office to hit you with all our minor hits. We don't have any major hits … like Dwight Yoakam."
Of particular note is Williams, the brilliant dedicated back-up vocalist who often played the musical role of a keyboard or flute – plenty of vocalizing without words, "scat" singing they call it in jazz. A bit in the soul ballad Opening Act that went "shooby dooby, shooby dooby, shooby dooby, shooby wah" was combined with pedal steel guitar for a hypnotizing effect. Bahamas did say he was going to "soft rock your socks off." And they did.
Before they launched into Bad Boys Need Love Too, Bahamas opened up about his life. He said he dad ran off before he was born, that he'd been angry ever since and had channeled that anger into songwriting – "which actually worked out really well for me," he said brightly. But then he became a dad who realized he can't go around being grumpy all the time – so he literally changed his tune, so now it's all about empathy and compassion and "doing it for love." The crowd at the Winspear Centre seemed to accept this sentiment, and they loved the song, too: a spare bluesy blast of hip hop-flavoured rock burlesque with a serious theme, a song about forgiveness and a deep message: "Can't change who you are until you change what you do" and to his dad: "It's in my mother's nature now to always forgive."
Pretty heavy for soft rock.