Outside Mullingar charming Irish blarney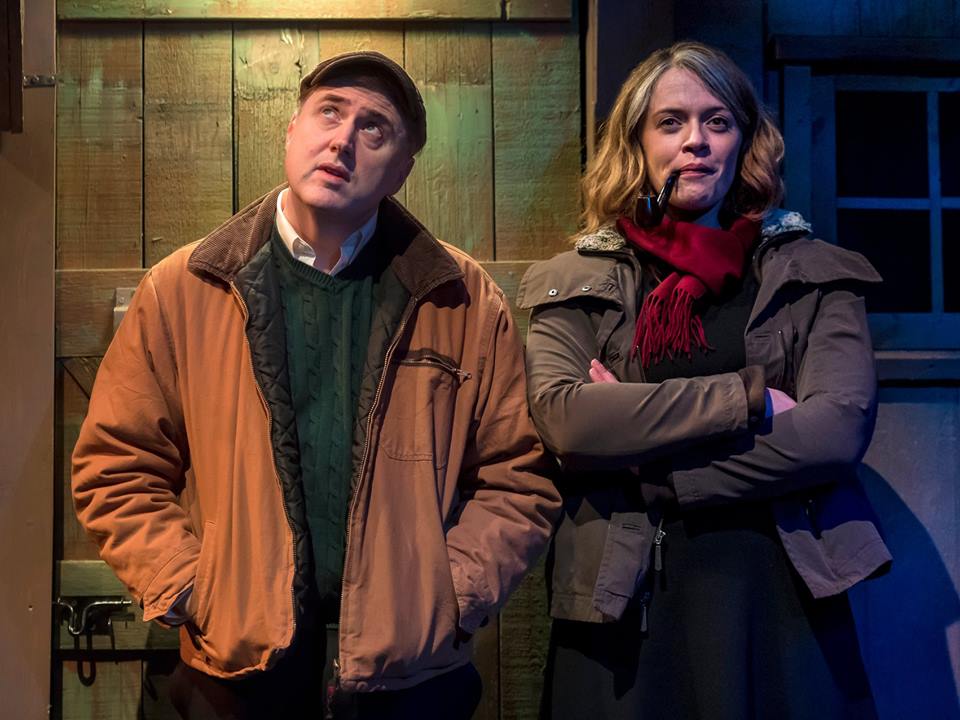 John Patrick Shanley is an American playwright equally at home in whimsy – the Oscar-winning Moonstruck – or serious drama – the Tony-winning Doubt.
In his new play Outside Mullingar, currently in production from Edmonton's Shadow Theatre at the Varscona Theatre until March 25, he descends deep into Martin McDonagh's patented Irish territory to attempt a moss-covered folk drama. (Before McDonagh was responsible for the Oscar-winning Three Billboards Outside Ebbing, Missouri, he was well known for such seminal Irish plays as The Beauty Queen of Leenane and The Cripple of Inishmaan.)
Shanley is an Irish-American – and this memory play is his attempt to dig into his Gaelic roots to unearth the Ireland where his father grew up.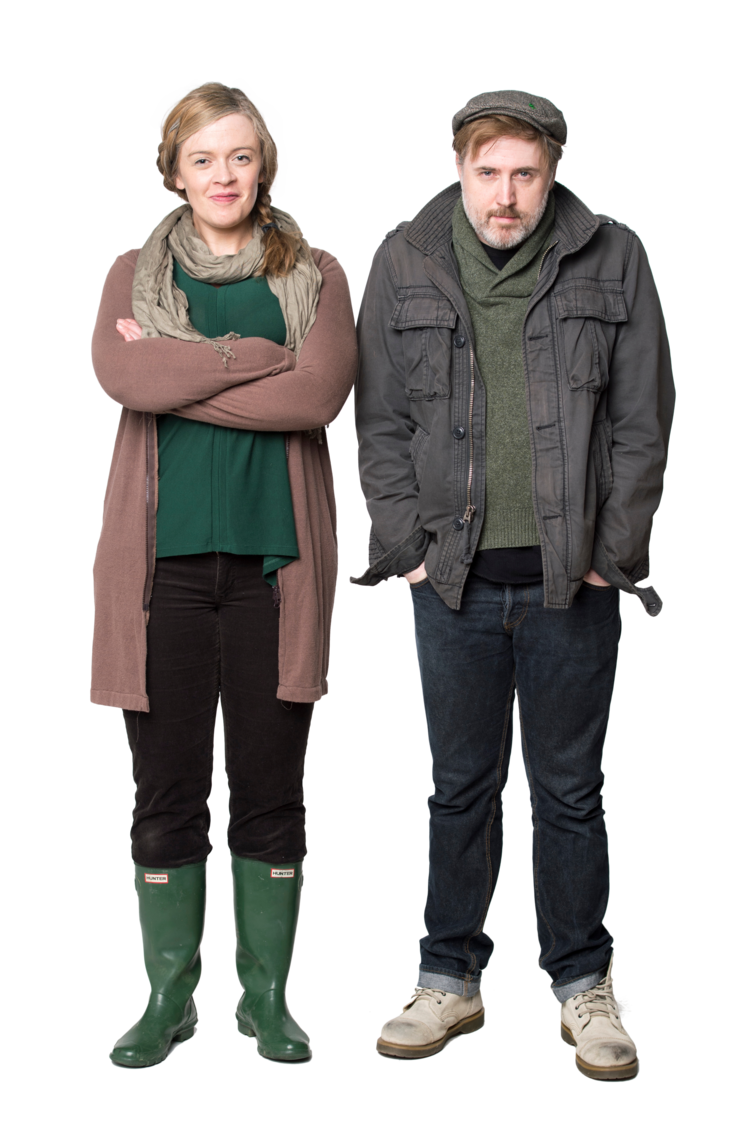 The result is funny, as gnarled as an Irish oak and full of charm and blarney. Shanley is not above embracing every auld-sod Irish cliche imaginable. His aromatic mulligatawny stew includes a funeral, a dying relative, a squabble about land rights, a will, a virgin son in love with the forthright and willing lass next door and that old staple of American-Irish tales – the expatriate yank just off stage.
Shanley sets his play in familiar circumstances – the humble Irish farm. Two of them, in fact, side by side. The Reillys live on one side, the Muldoons on the other. Daniel vanHeyst's rock solid set seems to spring from the soil itself but ingeniously changes for each act as houses collapse into themselves or entire walls disappear.
Anthony Reilly (Garett Ross) lives with his widowed father, Tony (Glenn Nelson). Next door, the Muldoons – Rosemary (Jenny McKillop) lives with her recently widowed mother, Aoife (Coralie Cairns).
The play opens with old Chris Muldoon's funeral which turns out to be a kind of wake as Shanley serves up a foaming glass of gallows humour. Much of the first act of the play is a conversation between the irascible Tony (no one gives better irascible than Nelson) and Aoife (Cairns in her best Irish biddy). Tony thunders that his son, Anthony, will not be left the farm because he hates it – he "does not hear the voice of the fields." The spiky brouhaha between the two makes for an effective running gag for most of the act.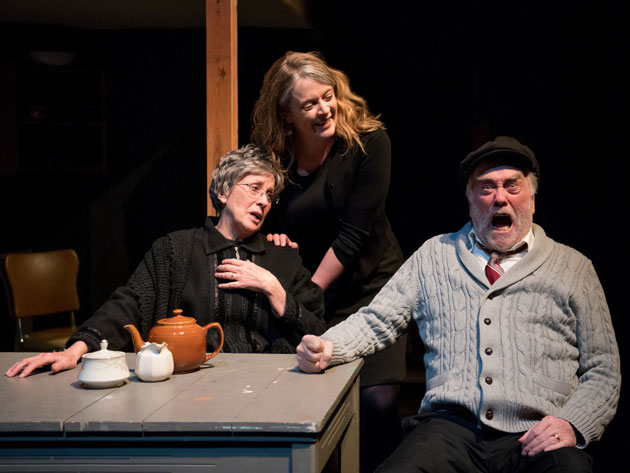 Act II take place several years after the death of Tony and is a slow burning love story between the middle-aged Rosemary and Anthony – whom we discover are now living alone on their farms. The outcome is never in doubt but the trip is worth the peat-tinged abundance of pithy gab to get there. The two are docked, depressed and lonely but, thanks to director John Hudson and his two winning actors, their blossoming relationship is full of grace and surprise. Rosemary refers to Anthony as "a bit of a lump" but she's a lovely colleen (and right next door) and the result is as predictable as a summer moon over Glockamora. He is certainly a "lump" but is shaken out of his lethargy when she brazenly demands, "You've been chaste as a dove for most of your life and now you're going to come on like a pirate." They are a really likeable duo and you cheer on the inevitability of it all.
Shanley's writing is sweet and lyrical and the musical Irish accent carries half the load. As far as I can tell from my experience, coming mostly from old Barry Fitzgerald movies, the cast nails the cadences. McKillop finds a delightful balance between a maidenly, lovelorn vulnerability and her spunky pursuit of the forlorn lost boy next door. Ross with his slumped shoulders and Eeyore attitude toward life, hilariously and with great prodding from McKillop, finally ignites the peat moss smoulder in his heart and the two's growing sense of each other leads to an unexpected piece of inspired dramatic hokum that had the audience erupt in a heartfelt "Awwwwwww…" followed by a chuckle of surprise at how touched we all were.
It turns out that Mullingar is, like its Scottish counterpart, Brigadoon, a place of distant faerie voices, long ago saints that still live in the countryside, idyllic romantic forces that can be summoned and where a long-deferred love can flourish.