Johnny Reid puts the soul in country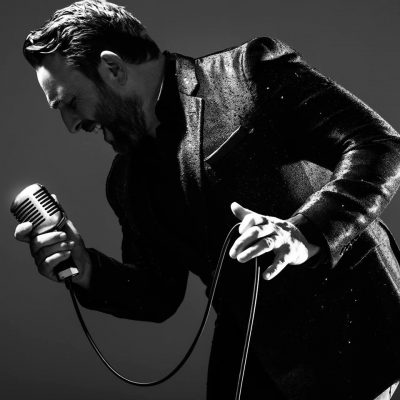 There was feeling of a Sunday church "revival" at the Jubilee Auditorium on Thursday night – and Johnny Reid was the preacher.
It was obvious that this Scottish-Canadian country superstar was back in Edmonton to show his audience a good time. No expense was spared when it came to production of his Revival tour, named for his latest album. With an incredible light show you'd usually see in an arena, he was backed by a staggering 13-piece band called The Soul Providers, full of the best musicians around. It seemed like the show was meant for more people, but the concert hall venue is what made it special, and so personal. They play again Friday night.
The audience appreciated all of the expertise the band had to offer, with most songs having a full rhythm section, a Hammond organ, a horn section, plus three back-up singers that sounded like a gospel choir. It sounded more like a soul band than a country band. Although definitely epic, it was maybe a little too loud. At least one 45-plus audience member was spotted covering her ears during some of the endings – and each big ending sounded like the final song of the concert.
Country fans got what they wanted, too. For people who grew up in the Darlin', Dance With Me, Let's Go Higher era of Johnny Reid, the 2,500 fans weren't disappointed. We were all standing, singing and cheering as he belted out all of his classic country tunes. He also did some medleys.
Slightly different from Reid's older works, his new album Revival is hard to categorize under a single genre. The new pieces that rang through the show gave nods to jazz and R&B with a dash of country expertly sprinkled in. His more traditional roots were honoured with his song Whiskey Kisses – just about the most country song on his new album – with the arrangement stripped down, sitting on a stool at the front of the stage with opener Jessica Mitchell on back-up vocals, and just a guitar and fiddle for accompaniment. It was gorgeous.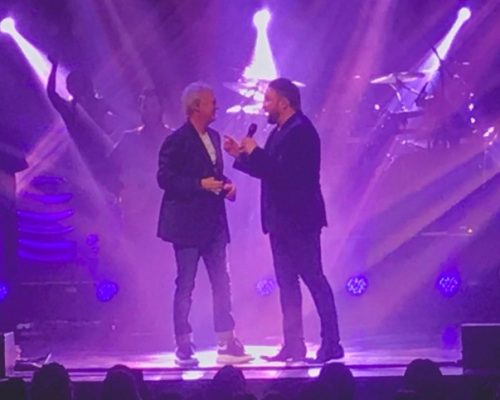 With two nominations at the upcoming Juno awards, it's clear Reid, who is known for his lyrical honesty and musical talent, is as proficient and soulful as ever.
He also did an excellent job choosing the other acts on the bill, showcasing differences in sound and genre. Jessica Mitchell performed songs from her debut record with only herself, a guitar and a piano. As her gorgeous, bright vocals rang through the Jubilee, she showed off her songwriting talent on her songs Heart of Glass and The Record That Saved Me. She mentioned, laughing along with the audience, that she was sorry for not being the "hype-up" woman an opener is supposed to be; performing mostly slower, acoustic tunes. It didn't seem to bother many people as she provided her listeners with beautifully written lyrics and some very powerful vocals.
Second up, Johnny treated fans to a blast from the past with the legendary '80s band Glass Tiger – featuring fellow Scottish-Canadian Alan Frew – and a mashup of their classics, the main song being Don't Forget Me (When I'm Gone).
Frew returned to the stage later on to sing a duet with Reid: a wonderful, Scottish-tinged song called Wae Yer Family, which is included on Glass Tiger's latest album, 31 (which Reid produced).
As most long-term fans know, it wouldn't be a Johnny Reid show without a few heart-melting moments. There were quite a few Thursday night. When he wasn't dancing around stage having a hell of a time with his band members, he sat and talked directly to the audience about his life, family and how grateful he is for all of it. Mentioning how his wife and four children surprised him backstage before the show, Johnny shared a few personal stories, a favourite being about how his father inspired him to write his hit song Honey, Honey.
The most emotional moment of the night had to be when Johnny dedicated a moment to Mark Selby, one of his band members who passed from cancer this past year.
"We called him a brother, a band member and a friend. He was taken way too soon," Reid said, after a performance of A Picture of You, which Reid and Selby wrote together – with a single spotlight on one of Selby's guitars midstage.
Reid didn't end things on a sombre note, breaking out into some more classics, followed by his wonderful back up singers Saidah Baba Talibah and Miku Graham singing Proud Mary, which transitioned into Neil Diamond's Sweet Caroline and finishing strong on Reid's beloved 2007 hit Darlin'.
After chanting from the crowd, Reid got back on stage to close out the show with an encore – during which he ran into the crowd and up to the second balcony to grab pictures and hugs with the fans he calls his "friends." By the end of the show, that's what we all felt like: Friends.