MUSIC PREVIEW: Time for 2000s nostalgia!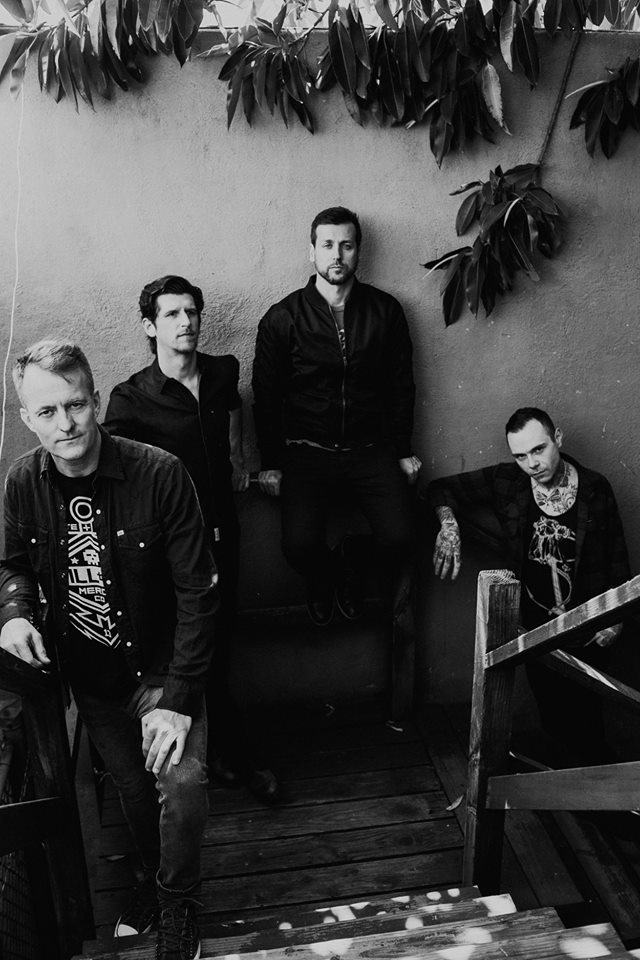 Two of Canada's biggest alternative rock acts of the early 2000s have joined forces for two nights in Edmonton.
Playing at the Jubilee Auditorium next Monday and Tuesday, Our Lady Peace and Matthew Good are in the midst of a 20-date co-headlining tour that spans the breadth of Canada, from St. John's to Vancouver.
Good is probably best known for a string of incredible hits in the 2000s, from In A World Called Catastrophe to Alert Status Red to Last Parade. His most recent album was released last October. Titled Something Like A Storm, it didn't reach as high up on the charts as past efforts, but did receive very positive reviews almost unanimously. Storm gives credence to many of Good's old sounds but also incorporates some new sounds as well, and both new and old fans will undoubtedly find material to their liking.
Meanwhile, Our Lady Peace (above), or OLP to many of its fans, has now sold over 5 million albums worldwide, and were a big part of the era of music video fanaticism, and as a result have ten Much Music Video Awards to their credit (as well as four Junos). They recently dropped the nine-track Somethingness, their ninth studio album. They once again used Jason Lader as producer of the effort. Their peak, while overlapping with Good's, does predate his releases ever so slightly, with OLP's first number one hit in Canada coming in 1997 with Clumsy; their other single to hit the same mark was 2002's Somewhere Out There. Both acts were synonymous with alternative radio in their respective years, and were heard almost everywhere.
One dollar from every ticket sold goes to War Child Canada, and their work with war-affected communities across the globe. 7 pm both nights, $46 and up, BUY Monday , BUY Tuesday.
Thursday 22
Charley Pride – This legendary musician is still going strong at 84 years old, continuing to tour (obviously), and still recording new music. His most recent album came out last summer, titled Music In My Heart – the same year he was given a Lifetime Achievement Award by the Grammys. Pride has an immense slew of No. 1 hits on the US country charts (and Canada as well), dating from 1969 through 1983. He hasn't charted as much since, but still has a loyal following across the globe, as witnessed by his sell out of this show at the River Cree Casino.
Woodhawk – An evening of stoner metal bands is headlined by this group from Calgary, whose 2017 effort Beyond the Sun landed them on a number of Best Of lists for the year. They're joined by local stoner doom act Highbernation and WOLFRIK. Temple at Starlite Room, 8 pm, $10. BUY
Friday 23
The Mothercraft – This local metal project finally sees the release of their debut EP, titled Pillars. Local favourites Chron Goblin are on the bill, as are Sparrow Blue and Fear the Mammoth. Starlite Room, 8 pm, $10. BUY
Trashed Ambulance – This Red Deer punk project recently announced a new album set to drop later this year. Undoubtedly they'll pull out a few of the new tracks at this gig, to go along with their spritely set of tracks from 2017's pair of EPs. This is also a warmup gig for the band, which is set to tour Ontario and Quebec in May. The Murms and True Branch are also on the bill. Rendezvous Pub, 8 pm, $10.
Saturday 24
Belvedere – The Temple's in full swing with another great show. These punk rockers' most recent effort was 2016's Revenge Of the Fifth, their first in 12 years due to a six year split. Other contributors to this so-called "punk rock banger" include Downway, Grizzly Trail, and The Nielsens. Temple at Starlite Room, 8 pm, $20. BUY
Jom Comyn – This local luminary has been embedded deep within our music scene for a lengthy spell already, and he just keeps getting better and better, and doing more and more interesting things. A trip to see one of his shows isn't just about entertainment, it's about the community. With Baby Jey and Mysticeti. Aviary, 8 pm, $9, BUY