PLAYBILL: A new kind of high school drama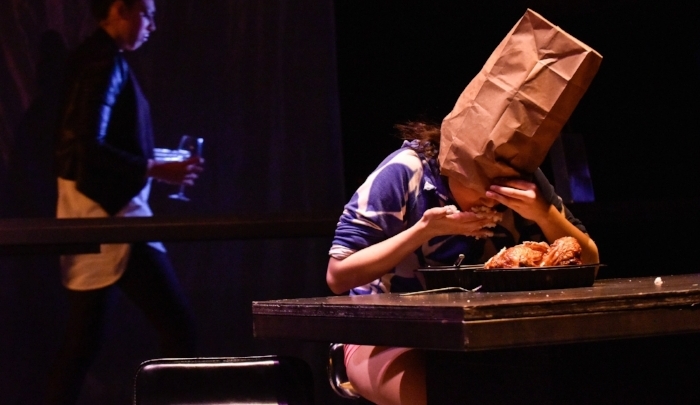 If you consider the arts a bellwether for society's cultural disruptions, it makes perfect sense we're lately seeing more stories about transgendered people.
It is not a coincidence. It's not an epidemic. What was hidden is now being explored. Times are changing, acceptance is the way forward, and the best method to combat ignorance and so-called trans-phobia is to learn as much as you can about the real people.
Enter the artists – and Edmonton playwright Elena Belyea, whose celebrated new play Cleave is centred around an intersex high school kid named Aaron ("intersex" refers to someone who physically cannot be defined by traditional genders, formerly sometimes called hermaphrodites). The setting is the new year of school in what could be a typical high school drama. One of the characters is excited about becoming head of the cheerleading squad, and one guy is looking forward to "open season." That could mean a number of things – as Aaron suddenly finds himself involved with a family apparently suffering under desperate secrets.
And that's about all you're going to get from the cryptic press release that ends with this line: "Like a surgeon's knife before a first incision, the scalpel is poised and ready to slice."
Cleave, a co-production of Tiny Bear Jaws Theatre, runs March 27-April 7 at the Backstage Theatre in the ATB Financial Arts Barns.
Betroffenheit
Canadian dance world heavyweights Crystal Pite and Jonathon Young have teamed up for what they call an "unflinchingly honesty examination of what happens to the individual in the wake of a trauma." An award-winning, critically-acclaimed fusion of comedy, drama, poetry, and movement, Betroffenheit – German for "consternation" – plays on the Citadel Theatre's Shoctor stage for a short run March 30-April 1. 
The School for Scandal
Creative anachronism can be a powerful tool in the right hands – especially if the core theme is so timeless. Like, high school drama? It's the worst, right? Here we see a mouldy 250-year-old "Comedy of Manners" that deals with a group of outrageous high society snobs who live and die on gossip, rumour and innuendo. Sound familiar? Now imagine if the whole thing were plopped down into a modern high school. Would we be able to tell the difference? Forsooth, thou thinkest not!
A production of U of A's Studio Theatre, The School for Scandal runs March 29-April 7 at the Timms Centre for the Arts.
City of Angels
The ambitious almost-ready-for-prime-time players at MacEwan University's theatre program are staging a big spring show: The six-time Tony Award-winning musical City of Angels, with music by Cy Coleman and story (book) by Larry Gelbart (creator and producer of M*A*S*H).
It's a show within a show deals with the adventures of a novelist trying to sell his story to the movies in the 1940s, cut in with scenes from the novel itself – a film noir detective mystery. So where does fantasy end and reality begin in this "bittersweet valentine to the Hollywood dream factory"? You be the judge.
City of Angels plays in MacEwan's Triffo Theatre March 21-31.
The Ladies Foursome
One more week! And in this final stretch to the 19th Hole at the end of a long run of a Norm Foster golf comedy at the Mayfield Dinner Theatre until April 1, on one special night, four of Edmonton's finest actresses will be telling their tragicomic story of a dearly departed friend – using REAL golf balls! Whock, CRASH! Oh, dear, Mrs. Wiggins is down at the salad bar …
Important disclaimer: They won't be using real golf balls.