MUSIC PREVIEW: Attack on Sonic Titan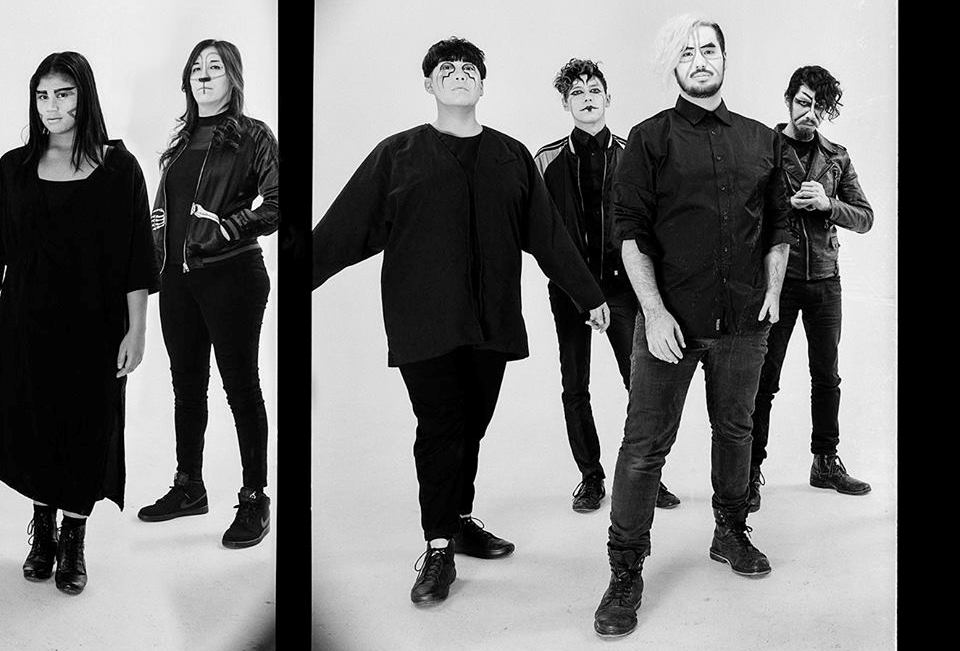 The Starlite Room's Temple venue plays host to one of the nation's most compelling musical projects on Thursday night.
Yamantaka // Sonic Titan is an experimental-progressive music and art collective originating in Montreal. They started getting a lot of attention in 2012 with a number of festival appearances and their debut full-length titled YT//ST, which also ended up being shortlisted for the Polaris Music Prize.
Since then they've released a pair of albums, 2013's UDU, and this year's DIRT (which was released just a couple of weeks ago). The group merges so many different genres it's difficult to pick even just a few to describe their music – but it will catapult you into another realm, with maximum amounts of intensity, bleakness, and otherworldly surreality. Show at 8 pm, tickets $12, BUY.
Thursday 5
Russian Circles – This instrumental post-metal band out of Chicago formed in 2004, and now has six studio albums to their name. Their latest, 2016's Guidance, received exceptionally high ratings on almost every major music website. With Slenderbodies. Starlite Room, 8 pm, tickets $19.50 and up. BUY
Friday 6
Rod Stewart –  This legendary performer released his first album in 1969, and his latest Blood Red Roses will be released sometime later this year (it's already completed), likely timed for his summer concert tour with Cyndi Lauper. Rod has had innumerable songs ratchet up the charts, from his first No. 1 hit Maggie May in 1971, through his last top 10 hit, 1993's All For Love. The British pop-rocker has sold over 100 million records during his six-decade career, and has received uncountable awards and accolades, even including seven Juno nominations. Rogers Place, 7:30 pm, tickets $29 and up
BadBadNotGood – This Toronto-based instrumental hip-hop-jazz ensemble has released five albums, the latest being IV in 2016 – which BBC-6 in England named their album of the year. They've also collaborated with a who's who of the hip-hop-jazz genre, including Kendrick Lamar, Earl Sweatshirt, and Ghostface Killah. Union Hall, 8 pm, $25. BUY
Saturday 7
Holy Hum – This is Andrew Lee's newest venture. The Vancouver experimental-indie artist's previous project was called In Media Res, which received critical acclaim across the blogosphere. His most recent album, All Of My Bodies from late last year, is the latest in his catalog of breathtaking and nuanced music, both a departure from everyday, but reminiscent of days most familiar. Buckingham, 4 pm, $10. BUY
Scenic Route To Alaska – This local indie three-piece is celebrating the release of their fifth studio album, Tough Luck. Starlite Room, 8 pm, $20. BUY
READ: Interview with Scenic Route to Alaska
Sunday 8
Villain of the Story – This Minneapolis metalcore band is touring with their friends, Chicago metalcore band Deadships and Las Vegas hardcore project We Gave It Hell. Led by co-lead vocalists Chrsitian Grey and Logan Bartholomew, the act released their debut full-length Wrapped in Veins, Covered in Thorns, in 2017, and continue to tour in support of said album. Fans should expect some brand new material as well, with the band confirming they'll be releasing their follow-up sometime in the summer. Starlite Room, 7 pm, $12. BUY