WHO NAMED THE BAND: Scenic Route to Alaska beautiful and mysterious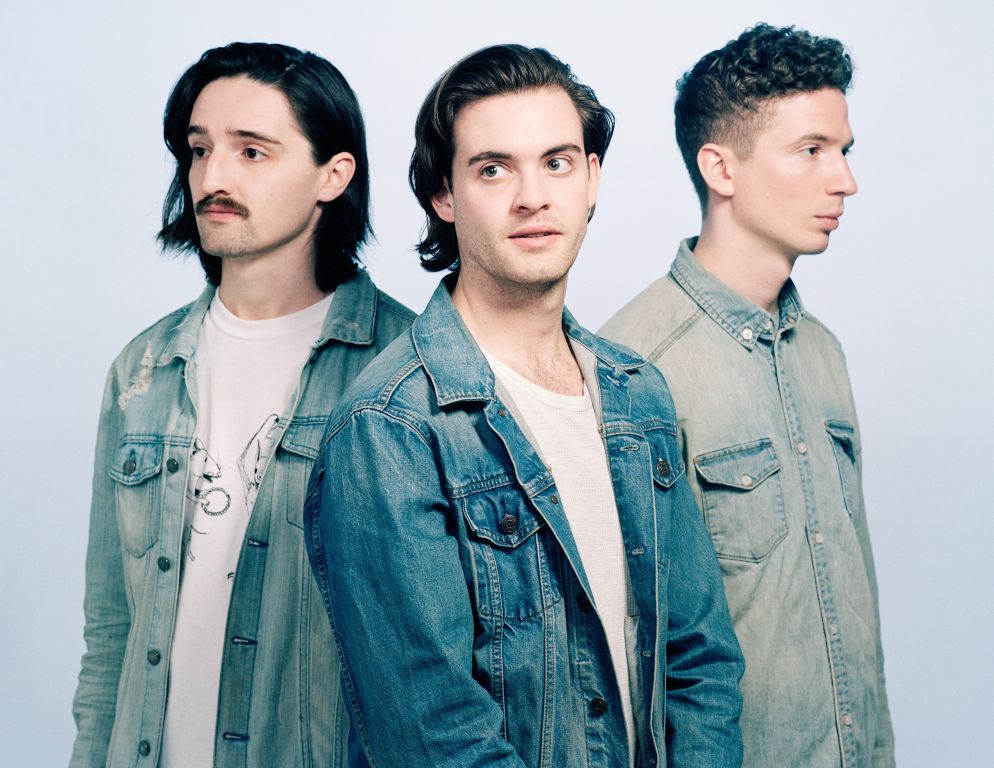 With their abundant talent, deep Alberta roots, strong work ethic and a career on the rise, Scenic Route to Alaska is the perfect subject for Who Named the Band – an ongoing series of essays in which much more than just the unusual or ridiculous band name is examined.
Scenic Route to Alaska plays the Starlite Room Saturday, April 7 for the launch of their new record Tough Luck.
What's in the name? Why are there so many Edmonton bands named for landmarks and road signs?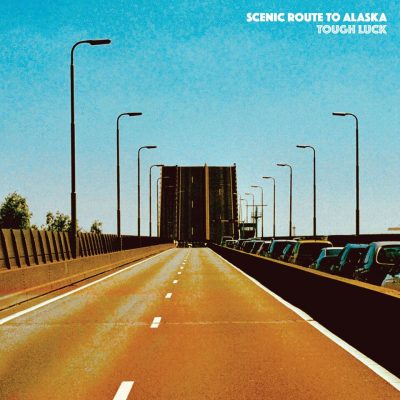 Very few people not from Edmonton have a clue what "Scenic Route to Alaska" means. It's a sign en route to Jasper, turn right just West of Hinton on Hwy. 40, which snakes through the foothills and folded mountains to Grande Cache, a depressed coal town, then up to Grand Prairie, and finally to Dawson Creek, B.C. – where the famous "Alaska Highway" proper begins. From there it's very long drive to Alaska. There is a lot of scenery.
Very few people from Edmonton have actually driven the Scenic Route to Alaska – but a lot of us have longed to, including the namesake band's lead singer and guitarist Trevor Mann.
He says, "When we were a lot younger, we always used to see this highway sign between Jasper and Hinton that said 'Scenic Route to Alaska,' pointing North, and I thought it was such a strange and beautiful thing. You see all these boring highway signs, but then there's this sign: 'If you want to go to Alaska, go that way.' I felt it evoked a lot of imagery, it left a lot of questions, it was a mysterious thing. We used to joke how that would make a good band name."
As most rock musicians know, naming a band is fraught with stress. It's like branding a cow. The cow resists the brand, and screams, but once the painful moment is over, the cow is stuck with the brand for the rest of its life, and indeed barely gives it another thought. It's just the name of the brand, man.
Interestingly, in several cases studied, naming a band often happens in a last-minute rush. Because there's a gig and they need a name. Such is the case with Scenic Route to Alaska.
Mann and his wingmen, drummer Shea Connor, and bassist Murray Wood, have known each other since they were children. They grew up in Riverdale – Edmonton's "hippiest" neighbourhood. Mann told a newspaper in Luxembourg (part of the band's recent European tour) that his parents were "hippies" who played Beatles records all the time. Rubbed off on him, Mann says. The 27-year-old singer writes melodies similar to Crowded House – which he says he's never heard – which in turn is similar to The Beatles. You can hear the connection.
When they were older, the boys played in a cover band called The Juice, specializing in oldies rock from the '50s and '60s, Elvis, and of course The Beatles. Their lead singer left to become an engineer while the band was still getting offers, Mann says, and one they accepted was in Swift Current, Saskatchewan in 2010. They would be opening for a band called The Dudes. The promoter thought he was getting The Juice, but in truth this now-trio didn't have a name. During the not particularly scenic drive to Saskatchewan, they talked about the mysterious sign near Hinton – but only when they were backstage in Swift Current a few minutes before the show did they settle on the name Scenic Route to Alaska – in the process introducing a few new original songs Mann had written. One of them was called The Homestretch, which wound up on the band's 2016 record Long Walk Home.
Mann anticipates the next question: How the name they've stuck with all this time has affected the creative process.
"The name inspired more imagery in my lyrics, I think," he says. "Maybe it helped give me a boost of confidence to write about how beautiful the mountains are, or the beautiful oceans and lakes, the love songs and whatnot." He says it's the sort of name where you could go any direction, style-wise.
"I definitely feel like the name was a learning curve," he says. "It's an interesting band name. It's not very harsh sounding, and people have different opinions about it. It's a love-hate sort of thing."
Tough Luck reveals a melodic maturity from the band's previous work, more "radio friendliness" without trying too hard, nice grooves, more pop, less folk – along with a melancholy lyrical tone that suggest the songwriter has just gone through a break-up. Not true! Mann says, "It's more of a reflection of three years of being single, and on the road most of the time," though he says he's just started a new relationship, "and here I am going on the road again."
Edmonton is one stop on a cross-Canada tour, and they're going to Europe again next month.
They've been asked this before: Will they ever actually drive the Scenic Route to Alaska?
"Oh, yeah! I'd love to try to get a bus-full of like-minded talented local musicians and a film crew and do an actual trip up the Scenic Route to Alaska," Mann says. "I think it'd be fun, sort of a Boston to Austin thing."
It's not an official highway route. Google Maps spits up "Starlite Room" when you enter "Scenic Route to Alaska." The sign should properly read, "Scenic Route to the Beginning of the Alaska Highway." It's six hours to Dawson Creek on Hwy. 40. Musicians on the road do it all the time. They usually take the shorter, less scenic Hwy. 43.
No word on whether the Scenic Route to Alaska sign has ever been stolen, due to the fame of the band. It may only be a matter of time.