SLUT: Let's talk about sex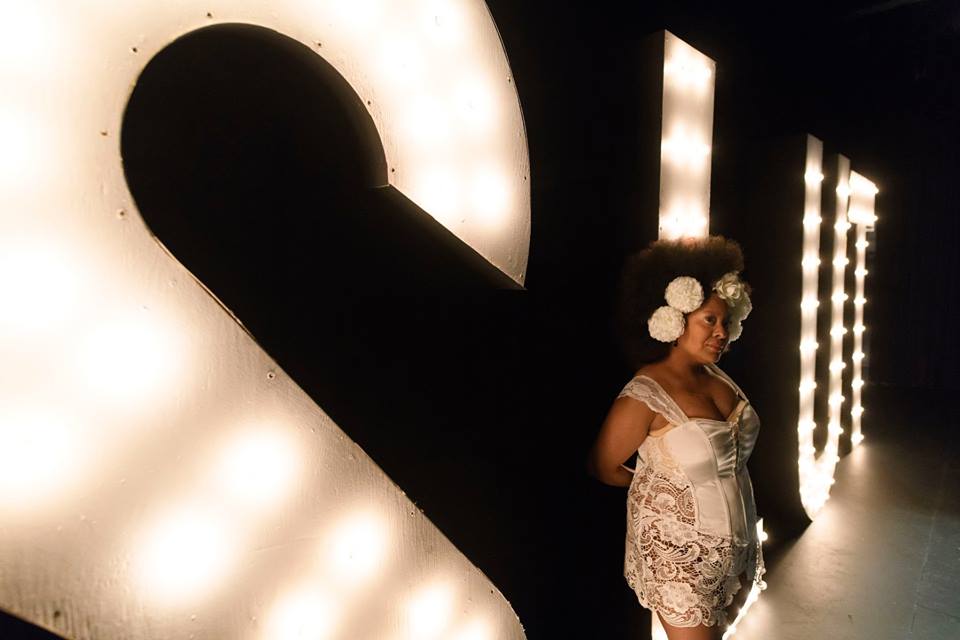 Northern Light Theatre artistic director Trevor Schmidt announced his 2017-2018 season as three plays that explore women's identities with regards to sexuality, religion and the Christian morality of the societies in which they had been raised. "The Virgin, the Whore and Something in Between," was his tongue-in-cheek subtitle.
The Virgin was the ultimate unspotted female, Mary the Mother of God – as an embittered old woman in The Testament of Mary. The "in between," was Do This in Memory of Me, which had a 12-year-old girl trying to navigate the rapidly changing moral scene in the Montreal of 1963.
Now comes the third female exemplar – Slut. That's the title of Toronto playwright Brenda McFarlane's work that questions the modern validity of the Freudian view that all men see women as either saintly madonnas or degenerate prostitutes. Slut plays in the Studio Theatre in the ATB Financial Arts Barns in Old Strathcona though April 14.
The first thing that strikes you is Schmidt's set. It's the word SLUT spelled out in illuminated letters – eight feet high. It is an eye-grabber, and the director ingeniously turns it into an extra character in this one-person show.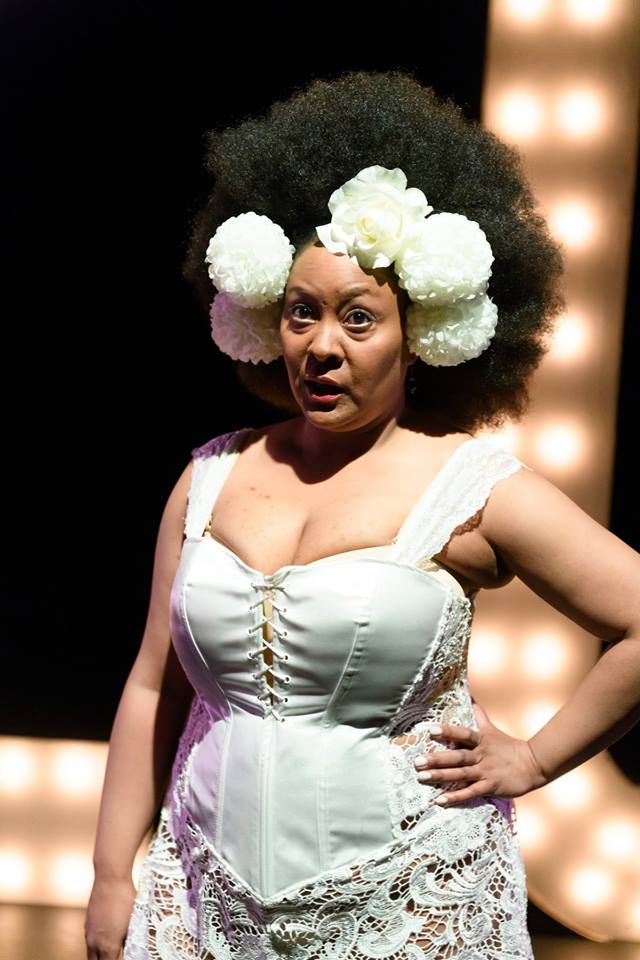 Matilda – played with a surprising innocence and an effervescent spirit by Michelle Todd – is a young lady given to the pleasures of the flesh. She pursues them with such abandon that the disapproving residents in the senior citizens' residence next door have her arrested for running a brothel. The fact that she is photographed having sex on the hood of her car in the back alley doesn't help matters. Nor do the endless shots of her having it off with all sorts of men in her apartment (sometimes two a night) – secretly photographed by a one-time African wildlife photographer for the National Geographic.
McFarlane has a lot to say about the sexual roundelay between men and women, but she doesn't miss the human comedy that goes with it.
Matilda is booked by a menacing cop for, among other things, prostitution and lewd behaviour in a public place. The poor constable doesn't know how to cope in the face of Matilda's bubbly good spirits, along with her obvious discomfort and lack of understanding of why she's been arrested. The ingenious use of the impudent SLUT sign is a hilarious (and often ironic) commentary on her efforts to explain her behaviour. Each assignation she breathlessly outlines causes the sign to flash with the simple commentary: SLUT. She sees sex as "a gift from a beneficent universe." When the photographer's pictures turn up, she wails, "This is my life. They weren't johns – they were lovers!"
While the droll team of director, designer and playwright conspire to keep us chuckling, Slut has some meaningful things to say about gender stereotyping. McFarlane has her macho cop slowly melting under Matilda's good humour, and her belief that sex is more than either lustful rutting, or something to be shared only with your one true love. A product of his time, the cop articulates all the accepted (and even legal) attitudes toward overt sexual behaviour – even as he begins to see Matilda as a human being with something of an open-minded attitude toward casual sex. Yet even Matilda is left questioning by the booking process. That pesky sign keeps telling her that she is indeed a SLUT – and the forces of all that is right and good bring in a therapist, who suggests to her she is addicted.
"Maybe," she wonders, "I am a sex addict."
No matter where you stand in the age-old sexual wars, Slut is a refreshing and entertaining way to take your old attitudes out of the closet, shake the dust off them and see if they still fit.
Schmidt's fine directorial fingerprints are all over this one even if he remains subtly hidden away behind the smart ideas and energetic pacing.
Todd, with her rebellious afro punctuated by some jaunty white flowers and contagious exuberance, is marvelous throughout. Playing all the characters, switching accents and attitudes instantaneously and with a complete lack of cynicism or shame, she is an excellent spokesperson for the idea that sex is, indeed, "a gift from a beneficent universe."