PLAYBILL: Can't go wrong with Elvis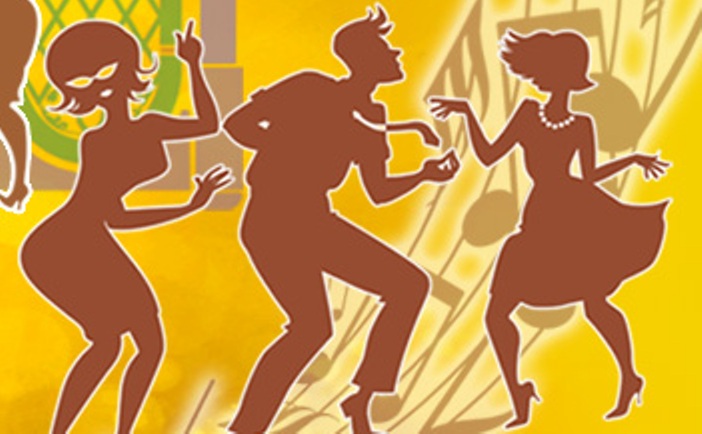 One of the things the Mayfield Dinner Theatre does very well is the dependable "jukebox musical." This is due mainly to artistic director Van Wilmott – a hardcore music and gear geek, songwriter, performer, arranger and producer who's been active in Edmonton's music scene for at least 40 years, many of them working hard at the Mayfield staging one sensational jukebox musical after another.
A jukebox musical differs from the usual theatre "musical" in that it's more like a concert than a play, and the plot is simply there to provide the framework for the songs.
Van picked a winner this time in All Shook Up, playing April 10-June 10 – because you can't go wrong with Elvis Presley. FACT.
The story here – written by Joe Dipietro (I Love You, You're Perfect, Now Change; and the Tony-winning musical Memphis) – centres around a small town girl in 1955 who meets a guitar-playing stranger who of course turns out to be Elvis. More than 20 of his iconic songs provide the soundtrack for the show, featuring a large cast and the usual gang of crack area musicians. Van knows every actor, musician and singer in Edmonton, and always assembles a winning team.
Don Giovanni
An avant-opera playlet (Scene: A well-appointed concert hall filled with well-dressed people awaiting the opening of Edmonton Opera's latest opera; two people are engaged in conversation).
Well, this is more like it! Mozart! Now there's some real opera for you.
What do you mean? You didn't like the experimental gay opera, you didn't like Gilbert and Sullivan transplanted to the jazz age?
Oh, it's just that, you know …
You don't like change? You want opera to stay the way it is? Did you know opera needs at the help it can get to attract new and young audiences, and it's purist snobs like you who ruin it with all your grumbling and complaining!
Whoa, calm down, man. I'm just saying it's Mozart. It's Don Frickin' Giovanni. You don't like Mozart?
Sure, he's fine, but they all do Mozart. It's like theatre companies doing Shakespeare all the time. Are they no other playwrights?
I don't even want to talk to you anymore. Who are you, anyway?
(Curtain)
Edmonton Opera's season finale is of course the famous Don Giovanni, which stars acclaimed baritone Phillip Addis as the titular anti-hero and appears to be a straight take: no tweaks, tricks or creative anachronisms whatsoever. That's because you don't mess with Mozart!
Don Giovanni plays April 14, 17, and 20 at the Jubilee Auditorium.
Up Late With Dana Andersen
We all know and love Dana Andersen as the Letterman-bearded veteran local thespian who's lately been busy producing shows for Fort Edmonton Park's Capitol Theatre. And now he's stepping up – in a late night talk show format, no less – at Edmonton's newest theatre venue, The Grindstone Comedy Theatre, 10019 81 Avenue. Up Late with Dana Andersen, Friday the 13th at 11 pm, is one of several regular shows taking place at the theatre, lots of comedy, along with full productions to come. See the schedule here.
Bonfire Festival
It could be that all of life is an "improv festival" since we're all just making it up as we go along. On the other hand, it is said that there is a time and a place for spontaneity. That time is April 12-14 and April 19-21. The place is the Citadel's Zeidler Hall, where Rapid Fire Theatre stages its annual festival of improvisation. A who's who of the city's finest performers, plus guests from elsewhere, will either astound you with amazing feats of improvisational magic, or make you groan when they completely fall on their faces – which in the right hands is itself an amazing feat of improvisational magic. It's a win-win situation.
Undercover
Speaking of improvisational magic, this crime thriller is not your usual audience-interactive murder mystery – because in the hands of the master actor and improviser Rebecca Northan, it could be anything. Literally. She's famous in Canada and elsewhere for her Blind Date shows, in which a willing male participant is set up for an interactive faux-romantic encounter. Every show is different, and almost always fascinating, sometimes shocking, to judge by many glowing reviews. This is improv as psychology.
In Undercover (A Spontaneous Theatre Creation), at the Citadel's "Club" venue until April 29, Northan and her team, including Bruce Horak and Mark Meer, select one audience member to come on stage and help solve a murder. As with Blind Date, the show will begin in the lobby before the curtain, as the cast mingles with the audience to find a worthy sleuther. Participation is not mandatory – but remember, once you're in, you're in. Such is the golden rule of improv theatre.
Slut 
The last show in Northern Light Theatre's trilogy of plays dealing with women's sexual identity at odds with cultural rules is a one-hander about nosy senior citizens who maybe go a little too far – they have their promiscuous young neighbour arrested for running a brothel. Brenda McFarlane's play takes place entirely in the police station, where Matilda, played by Michelle Todd, "runs the gamut of emotions: joy, regret, remorse, anger, despair and love," according to the press release – and with comedy, too! Sometimes that's the best way to deal with this sort of mishap.
Slut plays until April 14 at the Studio Theatre in the ATB Financial Arts Barns.
Going to St. Ives
Patricia Darbasie and Belinda Cornish star as two ladies who meet over tea and scones in a quaint British village – but it's not tea and scones they're talking about. One of them happens to the mother of a brutal African dictator. Without giving away spoilers in what is said to be a remarkable play by Lee Blessing, what ensues is often highly political, with some discussion about what must be done to repair the damage done by the British Empire, and help bring peace to the world. Let's take a good hard look at how well colonialism worked out. These days, the sun sets on the British Empire at exactly 7:34 pm GMT.
Going to St. Ives plays until April 14 at the Varscona Theatre.
Blue Stockings
In a theatre scene that latest appears to be dominated by women, and stories about women, the venerable Walterdale Theatre steps in with a play about sexual inequality in the Victorian era, as four female college students brave the patriarchal climate of Cambridge University. That there are no women's bathrooms is the least of their worries.
Blue Stockings plays until April 14 at the Walterdale Theatre.