WEEKEND MUSIC PREVIEW: What a feeling, what a Rush
Posted on September 27, 2012 By Michael Senchuk Music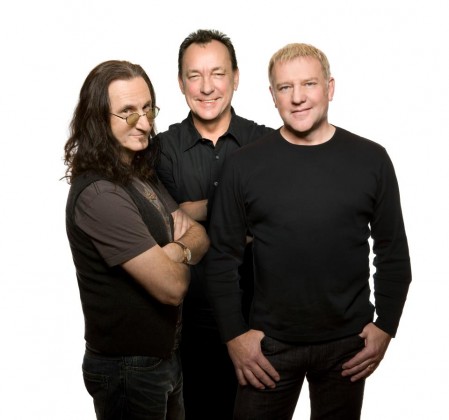 It's hard to understand how Rush can hold such an important place in musical history – especially in Canadian musical history – and yet have as many haters as fans. Not unlike Nickelback. Why do Canadians love to hate some of our own bands? Is it just because they're successful? Do we prefer the more modest, hard-working bands that toil in relative obscurity, out of the limelight?
It's hard to say, and there are just some people don't like prog-rock no matter where it comes from, but Rush's place in the annals of Canadian music is undisputed.
They were at the forefront of the prog-rock genre around the world, and one of the first to bring it to the Canadian shores. While Geddy Lee wasn't technically the band's first frontman, he's been leading the band since 1968. The trio – which includes original guitarist Alex Lifeson and drummer Neil Peart (who joined in 1974) – have gone on to sell a total of over 40 million albums, win untold awards, and become the darling of CanCon rock radio. In fact, with the Canadian content regulations first being enacted in 1971, and Rush's first album being released in 1974, it was a perfect match. The two have really gone hand-in-hand ever since. Though the band was eventually quite successful in America as well, perhaps that's in large part because of countless spins on Canadian radio which were heard in border towns.
Like many bands of the "art rock" variety, Rush has an incredible number of fans who love them dearly. Many bands claim Rush as a significant influence on their own music, including some heavy hitters like Metallica, Primus, Dream Theater and The Smashing Pumpkins. And most importantly, they continue to rock, and rock hard, and are expected to do the same when they play Sunday night at Rexall Place, touring sans opening act behind their new release, Clockwork Angels.
Tickets are still available, start at $40 and are on sale here.
For the rest of the weekend, Friday night features a couple of the city's best local bands, thanks to events like Alberta Culture Days and the CJSR fundraising drive, plus a visit from for the undisputed queen mother of honky tonk, Jean Shepard.
Friday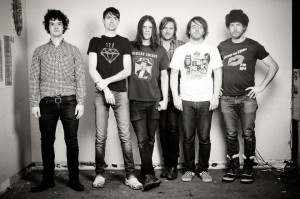 Shout Out Out Out Out (right) – Alberta Culture Days 2012 kicks off with a downtown block party at 104 Street and Jasper Avenue. Besides the above electro-punk act, debatably one of the city's favorite bands at this moment, Mad Bomber Society, Politic Live, and Alley Of Lights also perform. 4:30-9:30 pm. Free admission.
54-40 – They've been around since 1984, but this band always puts on one hell of a show. With timeless catchy songs like Radio Luv Song, Baby Ran, One Gun, and Ocean Pearl, you'll find yourself singing along in no time. Dow Centennial Centre (Fort Saskatchewan), 7:30 pm, $46.50, buy here.
Raygun Cowboys – This local "psycho-rockabilly" band is the Sonic 102.9 band of the month for September, and this is their big showcase. Hellfire Special and Dolly Rotten are also on the lineup. Pawn Shop, 8 pm, $10.
Martin Solveig – This renowned French DJ hosts a worldwide radio show called "C'est La Vie," and has worked with people like Dragonette, Kele of Bloc Party, and even Madonna. The song he worked on with Dragonette – "Hello" – hit the top 10 in a number of countries, including here in Canada. Edmonton Event Centre, 9 pm, $30.
Royal Canoe – Just a heads up if you were planning on heading down to the Artery for this show – it's been CANCELLED due to a family emergency. All our best to the Winnipeg band. Refunds at point of purchase.
Saturday
Whyte Avenue Rocks – If you head down to Whyte at 4 pm on Saturday, you have your choice of three folk-rock acts to see, all of them at no cover charge. At Filthy McNasty's, Carl For Breakfast opens for The Left Behinds. A block away at the Black Dog Freehouse, The Lovely Bones will be performing. Last but not least, one of Edmonton's pre-eminent songstresses – Lyra Brown – performs at the Empress Ale House (along with Nadine Kellman and Souvs) as part of CJSR's annual fall fundraising drive. Free admission. Good beer. Middle of the afternoon. No excuses.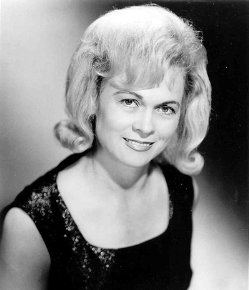 Jean Shepard (right, photo from back in the day) – If you're more into honky-tonk or country, this is the show for you. This 79-year-old Oklahoma native recorded twenty-four albums between 1956 and 1981, from those albums 18 songs of which made it into the U.S. country top 20. She's also been a member of the Grand Ole Opry for more than 50 years! Century Casino, 7 pm, $34.95. Buy here.
Third Branch – Or, for something completely different, how about checking out this local reggae band over at the Haven Social Club? Nadine Kellman and the Black Wonders, and Darryl Matthews, also perform. 8 pm, $10.