Diana Krall brings Glad Rag Doll to the Jube in February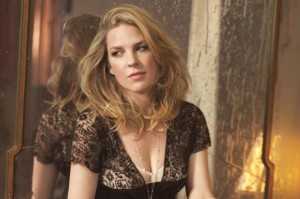 Diana Krall, it has been imagined, is both the piano player and the sultry chanteuse who lies atop the piano while she sings.
You don't get a rare double threat like this every day. It's only once in a while – in this case Tuesday, Feb. 12, when the star of Canadian jazz performs at the Jubilee Auditorium. Tickets go on sale Friday.
Krall, a frequent visitor to our town – the first gig tinkling "The Look of Love" and such in the Westin Hotel lounge for the Jazz City festival back in the day – is touring behind her new album Glad Rag Doll. She's gone waaaay back for this one, plumbing gems from the gay old times of the '20s and '30s, rendered on a 19th Century upright piano with authentic touches from the great producer T Bone Burnett, who apparently used analog tape instead of digital recording. What a maverick. This is by far the coolest record Krall has ever made.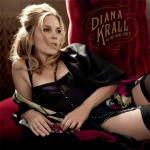 From the usual exploits of a Canadian jazz musician (playing wallpaper music in hotel lobbies), Krall exploded into popularity in 1997 with the release of "Love Scenes," her smoky readings of smooth jazz standards quickly becoming the soundtrack to seductions carried out in coffee shops everywhere. Four somewhat similar records followed, so it's nice to see she's stepping out – even so far into the past.
Speaking of divas
Just a reminder that going on sale Oct. 15 are tickets to Sarah Brightman's show at Rexall Place on Monday, March 18. The award-winning soprano will be presenting new music from her upcoming album Dreamchaser, out in January 2013.
Brightman, as fans know, possesses the gift of a three-octave range in nine different languages, and was launched into the stratosphere of musical theatre-pop crossover success when she met her future husband Andrew Lloyd Webber and originated the role of Christine in The Phantom of the Opera.
Will she do Music of the Night? Will she do Memories?
All in good time.