WEEKEND MUSIC PREVIEW: Rise Against Thanksgiving Sunday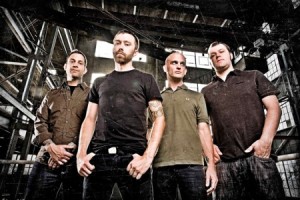 It doesn't seem to matter that the only original member left in The Smashing Pumpkins is Billy Corgan. Truth be told, he's always been the driving force of the band – so it's fitting he owns the name, of course. And long as he's carrying the banner, the Pumpkins will remain a major force in the rock world, whoever is playing with him.
The band's concert in Vancouver for later in the weekend was recently cancelled, but their gigs in Calgary (Thursday) and Edmonton (Friday) are still on – and Alberta fans cannot wait. (Review of Edmonton show here!) There's contingent of fans that will be seeing both shows, which only happens with a handful of the most popular bands.
What are the fans in for? Undoubtedly a healthy dose of the newest album "Oceania," released in June of this year. With its driving guitars and heavy drums, such as on the singles The Celestials" and "Panopticon," it's received the best reviews since the band's epic double-album "Melon Collie and the Infinite Sadness." Fans may also be interested to know they're planning on a special reissue of that landmark 1995 set, complete with five CD's and a DVD, in the near future.
But as with any Pumpkins tour, the audience should also expect to be treated to many of Corgan's classic tracks as well, like "1979" and "Zero" from Melon Collie, and still further back from the band's first two albums, "Siva" from "Gish," plus tracks off the band's arguably penultimate disc "Cherub Rock," which featured over a dozen tracks which many will recognize, like the title track, "Rocket", "Disarm", "Mayonaise" and "Spaceboy."
Tickets are still available to the Rexall show on Friday night. Doors are at 8pm.
Rounding out the weekend's highlights are the Pumpkins' fellow Chicago-ians Rise Against (above), playing a gig across the parking lot at the Expo Centre; along with former Barenaked Lady Steven Page and Vancouver's wonderfully eclectic electro-folk act Humans.
Friday
Order Of Chaos – Winners of the best metal album of the year at the 2012 Edmonton Music Awards, siren vocalist Amanda Kiernan and frenzied guitars are the order of the day over at the Starlite Room. Unleash the Archers and Armifera also perform. 8 pm, $12.50.
Saturday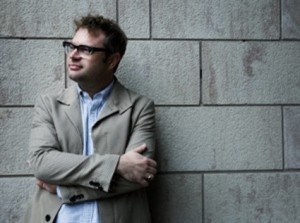 Steven Page – The ex-frontman of The Barenaked Ladies, this singer-songwriter from Toronto has been pursuing a solo career for the last couple of years. While most of his material will likely be off his full-length album "Page One" from 2010, he's also been working on a few other projects recently which he may pull from, including the single "A Different Sort Of Solitude," written for the film "French Immersion." Horizon Stage (Spruce Grove), 7:30 pm, $30. Buy here.
Display Of Decay – Bohemia on 97th Street hosts an evening of local metal bands; also on the bill are Weirding, Cathar, and Psychotik Temple. 8 pm, $10.
J. Eygenraam – This local alt-folk artist has been on a number of lineups over the last few months, but this is one of the first times he'll be headlining one of the city's more well-known venues. He's an incredible songwriter, diverse and eclectic. City Of Champions and The Archers also perform. Elevation Room, 8 pm, $7.
Humans – This electro-folk duo from Vancouver are no strangers to our prairie province, and no strangers to large festivals, having performed at South By Southwest a couple of times as well as at Sled Island. Their sound resonates at the confluence of electronic and acoustic genres, catapulted to the next level by Robbie Slade and Peter Ricq's whirlwind of influences. Wunderbar, 9 pm.
Sunday
Rise Against – After a night off another Chicago band rolls through town. This melodic/hardcore band, formed in 1999, performs at the Expo Centre with original members Tim McIlrath and Joe Principe joined by Brandon Barnes and newest member Zach Blair. The punk act has seen continued growth in interest on both sides of the border, with its last two albums hitting No. 1 on the Canadian charts. Their last two albums have spawned such hits as "Audience Of One," "Help Is On the Way" and "Satellite". The politically active group (all of its members are vegetarians) depicted factory farming, rodeos, deforestation, and melting ice caps in their video for the politically-charged "Ready To Fall," and also released a cover of Bob Dylan's "Ballad Of Hollis Brown" earlier this year to support Amnesty International. 6 pm, $52.50. Buy here.