CONCERT REVIEW: No trip down memory lane for new Smashing Pumpkins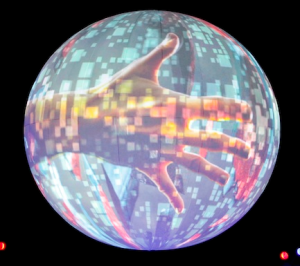 You gotta hand it to Billy Corgan. Here we were at Rexall Place on Friday night with our faded hoodies, our toques as fashion statements, our old piercings put back in. We were all ready. Even though we were many years older, nearing or at middle aged, we were ready. Ready to go back to the '90s, when rock 'n' roll really mattered.
Kurt Cobain was dead for sure, but alternative music still ruled the airwaves. Bands like Creed and Nickelback were just starting out and Justin Bieber hadn't been born yet. Well, maybe he was in diapers, but that was our time, when music made sense, when we all got tattoos and our backs didn't hurt as much.
So this show was, it seemed, time for Generation X, Y and Z to finally get nostalgic, like all those hippies from the '60s we used to make fun of – but thankfully, Billy Corgan didn't let that happen.
Instead of kicking out the '90s jams, he and his new crop of Smashing Pumpkins kept us in the present. There were was neither Mellon Collie, nor Gish, nor Siamese Dream. There was mostly Oceania, the Pumpkins new album, played in its entirely for the first part of the show. Fortunately, it's a pretty decent album. It's a bit psychedelic in parts, but the Pumpkins have always nicely flirted with that Floydian side of their sound. The giant orb of video which hung over the band like some kind of giant pumpkin or all-seeing eyeball furthered enhanced the trippy atmosphere. Even the lighting was unusual, no front lights, no spotlights to highlight the person we knew was the leader of the band.
Corgan showed great restraint by never breaking from Oceania until it was completely done. It would have been very easy, too. Jump into Cherub Rock, make a beeline to 1979 then explode the crowd with happiness with The World is a Vampire followed a rundown of the Pumpkins greatest hits. But it would have been a bit boring in the end if that had happened.
It was simply amazing that it was almost an hour before the band played something the crowd was familiar with. Surprisingly, it was a messed up, crazy rocking cover of David Bowie's Space Oddity that seemed to last for 20 minutes.
But Corgan, no idiot, knew what everyone was waiting for. He even acknowledged it, telling the crowd that they would bring out the "old dusties," as he called them. And the old dusties did come out. But it was only a tease. The singer showed even more restraint by only playing five songs from the old Pumpkin Catalogue. Again, it could have been so easy to please us, to take us back to remember. But Corgan wouldn't let us off so easy. Rock 'n' roll ain't supposed to be easy. It's supposed to challenge us, even annoy us, and Corgan did just that.
The new Smashing Pumpkins showed us that while it was nice to remember how things were, it's always best to live in the present. And it was good that everybody seemed to get it – even the fans in the "Zero" T-shirts.