WEEKEND MUSIC PREVIEW: Christian Hansen dumps Autistics, makes changes
Posted on October 11, 2012 By Michael Senchuk Music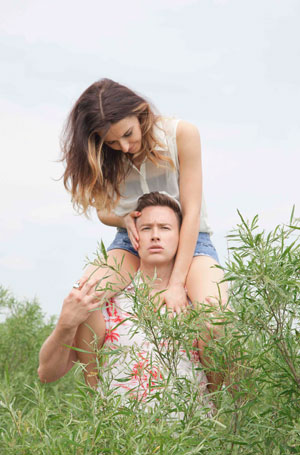 It's another homecoming for Christian Hansen and his band formerly known as The Autistics, as they play the Dinwoodie Lounge Thursday night, moving to the Elevation Room Friday and Saturday – and there have been a lot of changes beyond the band name.
Having won the hearts of Edmonton in 2009 with the track "Cocaine Trade," which was one of the most requested songs of the entire year on Sonic 102.9, Christian and Molly Flood moved to Toronto in 2011, leaving Jane Markus and Scott Shepley behind in Alberta. The band changed its name to simply "Christian Hansen" earlier this year, and the band's sound started to change too.
"Some people found the former name offensive, like it was more offensive than Fetal Abortion," says Hansen in a press release. "In reality, it was to mark a change. We'd become known as an electro dance band, but the new songs I was writing and recording were not that. They were rock songs that required us to completely change our live set up."
That new sound has resulted in what's likely to be their next addictive track, "Ma-Me-O," and a new album, "C'mon Arizona." Elevation Room shows are sold out; there may be a few tickets left for the Dinwoodie Lounge show. Tickets here or at the door.
Friday
Noble Thiefs – The Artery is often home to eclectic, interesting bands traveling through town. This weekend is no exception with this Winnipeg act (below), which is currently touring Western Canada supporting its debut album "Beyond the 11th Deck." The band combines soul, reggae and garage rock into a powerful live show that shouldn't be missed. The band's labelmates and provincial counterparts, indie rock duo Mise en Scene, open. 8 pm, $10.
Jenn Grant – This Nova Scotia songstress was last in Edmonton for Interstellar Rodeo in July; this weekend she performs both Friday and Saturday night with alt-country artists Cuff the Duke. Haven Social Club, 8 pm, $20 (both nights).
The Bouncing Souls – A couple weekends ago a New Jersey punk rock band named Screaming Females came through town. Apparently it's now a trend, as this act of the same vein, from the same state, headlines the Starlite Room. The band released its ninth studio album, "Comet," during the summer. Dave Hause and Luther open. 8 pm, $22.50.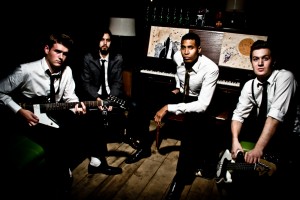 Born Gold – Another artist from Edmonton who now belongs to the musical universe, Cecil Frena's alter ego is also performing a pair of shows in Edmonton this week, though the first one is Thursday night (and sold out). Limited tickets are still available for the Friday show. Wunderbar, 8:30 pm, $12.
Saturday
The Crystal Method – Arguably the biggest name artist of the weekend, this electronic duo has been cranking out speaker-rattling hits since 1993. Some of their better-known tracks include "Busy Child" and "Keep Hope Alive"; the latter was featured in the film "Replacement Killers" as well as an episode of "Third Watch." Their music music is often featured in film and television soundtracks. If you go you'll recognize a lot of the songs, especially from their debut album "Vegas," which has been certified platinum south of the border. Empire Ballroom (West Edmonton Mall), 9 pm, $20.