Bieber-mania epidemic sweeps Edmonton while moms remember Donny Osmond
You know what they say about being doomed to repeat the past if you forget history? Don't sweat it. We're going to repeat it anyway.
To those who claim the current Bieber Hysteria afflicting Edmonton is an unprecedented phenomenon, we have two words for you: Donny Osmond. Who the hell is Donny Osmond, you ask? Ask your mom. Or grandma.
The only real difference between Justin Bieber and Donny Osmond is 40 years. The rest is exactly the same. Comparing these guys is obvious, and it's not just the hair. Donny was just as big as Justin Bieber is now, maybe bigger. For a time. Male teen superstars of this stature don't come along very often. It takes just right portions of cuteness and talent and massive marketing. From there, they follow none other but the laws of nature, something to do with hormones as millions of girls around the world lose their minds and scream and swoon and gaze adoringly the precious Donny Osmond-Justin Bieber posters that adorn their bedroom walls.
It is, as they say, "just a phase."
In full swing now, Justin Bieber performs Monday at Rexall Place.
So let's compare:
Can't avoid the elephant in the room. Justin Bieber ruined this hairstyle for everyone, just as Donny Osmond did 40 years ago. Kind of eerie, isn't it?
THE FANS:
One word: Pandemonium. That Bieber has seen fit to spend a couple days off in Edmonton has thrown the locals into a tizzy not seen since the Rolling Stones hit town, except with young girls instead of balding boomers. We especially love Bieber here – he's already had Edmonton on his mind! When he came on stage in Calgary Oct. 12, he committed a faux pas and said, "How are you doing, Edmonton!" He is not likely to make the same mistake here. He must really love it here! (Cue more screaming.) Similar frenzy occurred 40 years ago – with only a miniscule fraction of photographic evidence of the fan frenzy at concerts and public appearances. You have only to ask any Woman of a Certain Age (mom or grandma, depending), to pull out her old Donny Osmond posters and reminisce. Or better yet, leave it to the imagination.
THE MUSIC: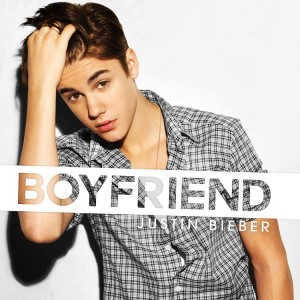 Justin sings romantic pop songs aimed at teenage girls. Donny sang romantic pop songs aimed at teenage girls. Justin tells one less lonely girl that he's never going to let her go as long as she loves him, and moreover that if he could be her boyfriend he'd never let her go a second time, and he's got money in his hand that he'd really like to blow. Donny never mentioned bling or shwag, but is a lonely boy who, when he falls in puppy love, too young being the recurrent theme, kindly requests that the girl in question go away before he begs her to stay because he wants to be faithful to the girlfriend he has already. Kind of eerie, isn't it?
FEMALE PARTNERS:
Donny had Marie, Justin has Selena Gomez and his opening act Carly Rae "Call Me Maybe" Jepsen. Point for Justin.
DONNY OSMOND: Came to fame from a television show
JUSTIN BIEBER: Came to fame from a YouTube video
DONNY OSMOND: On the cover of Tiger Beat 35 times.
JUSTIN BIEBER: 29 million Twitter followers
DONNY OSMOND: Mormon
JUSTIN BIEBER: Not Mormon, but has a tattoo of Jesus on his leg
DONNY OSMOND: Only came to Edmonton once, not as a teen idol, but in 1993 as the star of the musical Joseph and the Amazing Technicolor Dreamcoat.
JUSTIN BIEBER: Justin loves Edmonton! (More screaming)
DONNY OSMOND: Said he was washed up at 21
JUSTIN BIEBER: Three more years to go!