Is Alberta Avenue Edmonton's new coolest neighbourhood? New documentary takes a look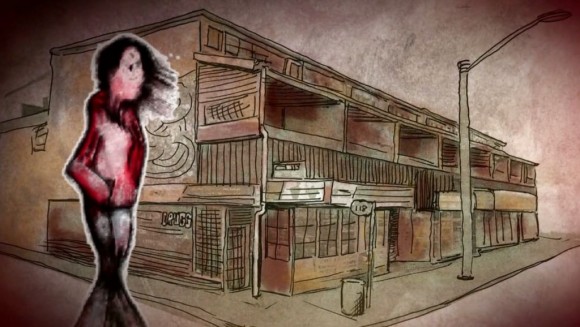 Attending the joyous celebration of community that is the summer Kaleido Festival on 118th Avenue, you'd never know that the area was once a cesspool of depravity, rife with drug dealers, gang members and prostitutes.
Respectable citizens just didn't go there. Now children cavort where johns once skulked.
Few vestiges of the Northside neighbourhood's dodginess remain – except a few of those pointless medians the city built to making it difficult for the johns to drive around – thanks to large numbers of artistic people moving into the area, a large amount of money spent by the city to spruce it up and a large helping of community spirit. Alberta Avenue, as it is known today, is fast on its way to becoming Edmonton's coolest neighbourhood. Sorry about that, Old Strathcona.
And yet – like the North Saskatchewan River longtime residents still consider filthy even though it's been cleaned up since it literally was a cesspool five decades ago – people will still avoid 118th Avenue.
This is a stigma area filmmaker Jaimie Clements hope to erase with her new documentary, The Avenue.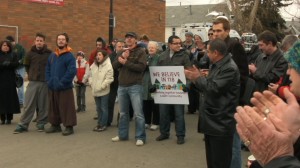 "I really began to see all the great things that were happening in the community, many things that weren't talked about in Edmonton," she says. "You hear about 118th, it's always this negative stigma, but I was seeing all these really positive things. I thought the reputation it had wasn't justified."
In a story that focuses heavily on the role the arts have played in the Alberta Avenue revitalization – just pop into the Carrot Café ample evidence – Clements interviewed a number of residents and urban experts for the film. And while she found some archival images from the '60s and '70s, it proved next to impossible to find photos or footage from the time when the neighbourhood was at its worst. Drug dealers, prostitutes and their customers just didn't like having their pictures taken.
The preferred term for prostitutes, Clements says, is "sexually exploited women." That's another topic her documentary touches on.
"They have a story, too, the reason why they're there. It's not fair to judge them and say they're the cause of the problem," she says, citing Rosie Dransfield's recent documentary Who Cares? for more on the topic.
The other lingering question is figuring out what exactly makes a neighbourhood "cool." Whyte Avenue used to be cool. Now it's a bit dodgy. Alberta Avenue is starting to look like Whyte did 20 years ago, while 107th Avenue is starting to look like 118th in the bad old days. It's apparent there's going to be a "skid row" in every major city no matter how many neighbourhoods get revitalized, though Clements hopes The Avenue will inspire communities in other areas across Canada, and throughout North America, to take matters into their own hands with non-violent, non-confrontational measures. For one thing, "To use public spaces for positive things rather than what they had been used for before." Case in point: Kaleido.
The filmmaker asks people to think about something else, "It's great that all this revitalization is happening and it's becoming a lively, positive area, but there's a fine line between revitalizing and gentrification, where people who can no longer afford to live there get pushed out, and chain businesses come in because it's become a trendy place to be, and then all the mom and pop shops get pushed out. The community has to keep supporting the the things they want to continue to have a good neighbourhood."