WEEKEND MUSIC PREVIEW: Forecast calls for Snow Patrol
Posted on October 25, 2012 By Michael Senchuk Music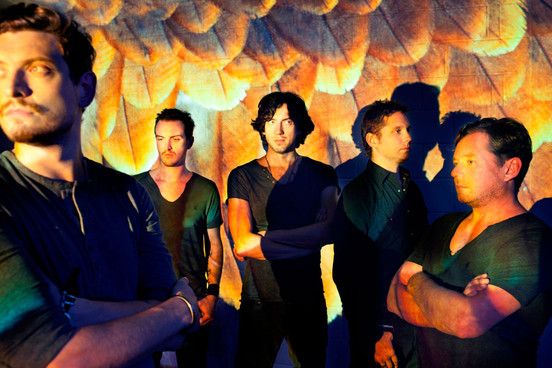 Amongst a myriad of Halloween parties to the tune of Canadian rock, the biggest names to hit the city this weekend are from the UK: Snow Patrol and Noel Gallagher's new band, the High Flying Birds.
Snow Patrol is best known for the hit "Chasing Cars" from the band's 2006 album Eyes Open, which was Britain's best-selling album of that year. Nothing since has really come close, but the band continues to release new albums, including 2011's "Fallen Empires." Recent shows on this North American tour have featured about half of the tracks from the new album, along with a collection of material from six studio releases. New and old fans shouldn't be disappointed.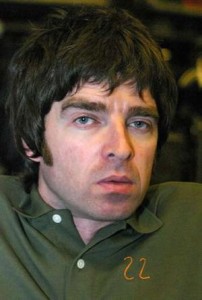 Noel Gallagher's journey to his current incarnation has been slightly more tumultuous – having parted ways for good with his brother Liam and Oasis in 2009. Noel took a little time off and then put together his own band with an eponymous release in 2011. The album has sold well on the other side of the Atlantic, but couldn't crack the top 10 in North America, and none of the five singles have done particularly well anywhere.
The two bands perform at Edmonton Expo Centre on Saturday night. Doors at 7:30 pm. Tickets are still available through Ticketmaster for $29.50-$69.50, plus service charges.
Friday
Royal Wood – This Toronto singer-songwriter is back in town with a full band after wowing people at the folk festival this summer. Even if you didn't see him there, you may recognize his own brand of intellectual alt-folk songs from such television shows as Grey's Anatomy and Private Practice. Elisapie Isacc opens. Myer Horowitz Theatre, 7 pm, $20.
David Wilcox – This Montreal-born artist's first claim to fame was as a guitarist in Ian & Sylvia Tyson's band, Great Speckled Bird. He then went on to play with such acts as Anne Murray, Carl Perkins, and Charlie Rich before going solo in 1973. He's been making his own music ever since, from his first album in 1977, "Out Of the Woods," through to 2007's "Boy In the Boat." Century Casino, 7 pm, $44.95. Buy here.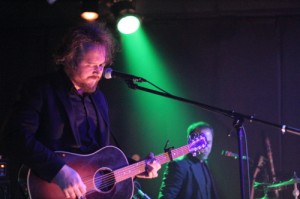 Sunparlour Players (right) – These Canadiana-folk-rockers put on one of the more energetic shows you're likely to see this year. Their catalog now consists of three albums, plus an additional pair of tracks that were on the soundtrack to the gritty Toronto drama "This Beautiful City." Kalle Mattson also performs. The Artery, 8 pm, $22.
The Sounds Of Simon & Garfunkel – If you're looking for something a little out of the ordinary, A.J. Swearingen and Jonathan Beedle have been performing a tribute to the music of Simon and Garfunkel for more than a decade. They'll be accompanied by the Edmonton Symphony Orchestra on this night, conducted by Michael Krajewski. Winspear Centre, 8 pm, $20 and up (show also runs Saturday). Buy here.
The Bear's Halloween Howler – The headliner this year is Our Lady Peace, a Toronto act that needs no introduction to music fans in this city, their first two albums "Naveed" and "Clumsy" selling more than a million copies combined across Canada. Their success has tailed off a little bit since those opening forays, but some of their most famous songs are still regularly heard on the radio, including "Starseed," "Naveed" and "Superman's Dead". Interestingly, early in their career Our Lady Peace opened for I Mother Earth; and the tables have now turned, as IME is one of the opening bands (along with Monster Truck). Tickets are still available through Ticketmaster, $55 plus service charges. Shaw Conference Centre, 7 pm.
Saturday
Bahamas – Another folk festival returnee, the artist also known as Afie Jurvanen is playing a sold-out show at the Royal Alberta Museum Theatre. The effusive Ontario native is a self-taught guitarist, and, like one of the most famous emotive singer-songwriters of the year, Bon Iver, recorded his debut album in solitude at a cabin. Jason Collett opens. 7 pm.
Flying Fox and the Hunter Gatherers – It doesn't get more indie than this group from Winnipeg – classically trained, pulling from genres as far-reaching as jazz, folk, rock, and funk. Fans will have a couple chances to see them on Saturday – an early show with Consilience at the Black Dog Freehouse (4 pm, no cover), and at The Artery in the evening (8 pm, $10) along with Jenie Thai, Swear By the Moon, and NUNTA.