WEEKEND MUSIC PREVIEW: Canada loves the Metric system!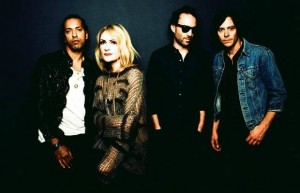 For a band tagged as "modern rock," Metric's extraordinary popularity soars across age ranges, across income levels, across, well, across everything – as we shall see when the band plays Rexall Place Thursday night, its first time in the Big Building.
Half the nation's men are probably in love with vocalist Emily Haines, but the band's affair with alt-rock radio began early in their career, with "Dead Disco" off their 2004 debut album, "Old World Underground, Where Are You Now?," finding them fans across the nation. Their sophomore album spewed more hits, including "Monster Hospital," which is still heard regularly on radio.
Of course, the stories that happened before all that could fill a biography by themselves. Guitarist James Shaw, for example, went to a Boston music school with, and was friends with, Torquil Campbell and Chris Seligman, who would go on to form Stars – which is opening Thursday's show. When Shaw and Haines first met, it was initially only to help fill in each other's solo projects. Then when they finally did join forces, they moved to New York for two years prior to the turn of the millennium, where they ended up rooming with future members of the Yeah Yeah Yeahs (whose vocalist Karen O Emily Haines is often compared to), Liars, and TV On the Radio.
It was really Metric's 2009 album "Fantasies" that propelled the band into the stratosphere. They released an incredible five singles off the 10-track disc, a plan unheard of even if it was over three calendar years, and certainly wouldn't be recommended by many. However, it paid off, and two of those songs – "Gold Guns Girls" and "Stadium Love" – remain staples on radio stations across the nation. It was also perhaps their rockiest release to date, with the latter song especially reaching down to a more guttural feel whose riffs that were being replicated by similar bands cross the country.
This year, with June release of "Synthetic," the nation's love affair with Metric continues, "Youth Without Youth" bouncing up the charts earlier in the summer; and now their tour touches down in Edmonton, while you can't go anywhere without hearing "Breathing Underwater." Tickets are still available here.
Friday
Paper Lions – This PEI indie rock band has had the music community buzzing for some time. Originally the Chucky Danger Band, they've been featured on CBC Radio regularly, and their music also appeared in the ABC Family show, "Greek." Good call. Avenue Theatre, 8 pm, $18.
Mike Edel – This Victoria singer-songwriter was born in rural Alberta, and studied jazz guitar for years. The result is at once coastal and prairie-infused brand of folk-rock. Elevation Room, 8 pm, $10.
Saturday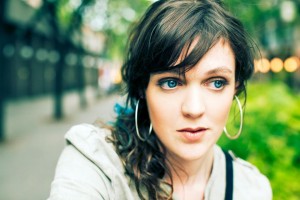 Kayla Patrick – This country songstress' talent, at just the age of 13, will completely blow your mind. We await the rest of her musical career with great anticipation. Olivia Rose Leaf opens. Cha Island Tea Co., 7 pm, no cover.
Amelia Curran (right) – The Maritimes is known for two things in the music world – East Coast rock (see Paper Lions, above); and a bevy of incredibly talented singer-songwriters. Halifax's Curran falls into the latter category, of course, her thoughtful lyrics perfectly matched by an incredible guitar talent, and interesting yet peculiar choices for recording locales – caves, abandoned CBC buildings and old farm houses, to name a few. Joe Nolan also performs. Royal Alberta Museum Theatre, 7:30 pm, $20.
The Fight – This local blues-rock act is one of the members of Open Circles, a collective of musicians started by the band to release and promote music. This is their official launch party; Stepmothers, another band in the collective, Lou Canon, and Caley Thoma, will also perform. The Artery, 8 pm, $10.
Sunday
Danko Jones – He's been going hard since the early days of this millennium, though Danko and his band of the same name may actually have a bigger following in Europe thanks to an exceptional relationship with Bad Taste Records. Here in North America they've had their challenges – being dropped by Universal Canada mid-album in 2003, for example. Regardless, they continue to tour, the ferocious live show is their forte, and release new music – their current itinerary is in support of their September album, "Rock and Roll Is Black and Blue." 2010's "Full Of Regret" might be the band's most popular song to date on this side of the Atlantic, though its lifecycle was still markedly short. New City Legion, 8 pm, $25.
Leonard Cohen – It's hard to say whether there's any honour that hasn't been bestowed upon this legendary Montreal singer-songwriter: The Order Of Canada, The Prince of Asturias Award for literature. He's even an ordained monk, for crying out loud. And it's all due to an innate musical sense, and one of the most memorable voices in Canadian music. His studio albums date back to 1967, the longest dry spell being between 1992's "The Future" (which went double-platinum) and 2001's "Ten New Songs" (just single-platinum). It seems no matter what he does Canadians love him. As does Europe. Though interestingly, it wasn't until this year an album of his finally charted in the United States. Rexall Place, 8 pm, $29.24 and up. Tickets here.