WEEKEND MUSIC PREVIEW: So long, EEC!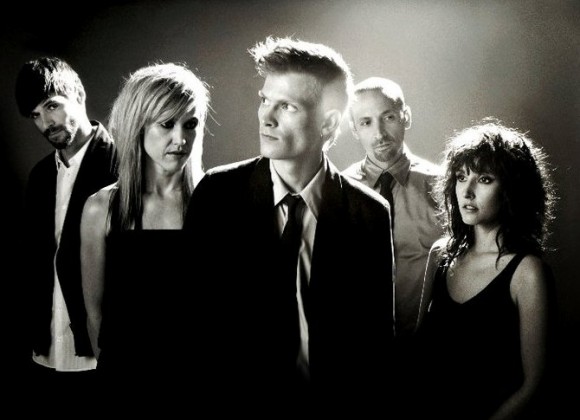 If the history of Edmonton's volatile live music scene has taught us anything, it's that when one bar goes down, another pops up somewhere else – but there's always a lot of sadness, as if we'd lost a close friend. Or at least a familiar acquaintance. We're still heartbroken over the closure of the Sidetrack Café.
The impending demise of the venerable Edmonton Event Centre is the talk of the town this week. The last night for the West Edmonton Mall venue formerly known as Red's will be New Year's Eve. After that, more shoe stores, probably.
Locals used to hate this place: For sound, sightlines, its enthusiastic security staff, the fact it was in West Edmonton Mall, but while some still cry "good riddance," the sad reality is that Edmonton will soon not have any mid-size, 1,500ish capacity venues. Owners pledge to open a bigger and better room by mid-2013, but given the history of the club business around here, you have to take a "believe it when I see it" attitude. It's possible someone else will beat them to the punch. Something always comes along to fill the vacuum that nature is said to abhor.
Take solace in the fact that Vancouver's live scene had its trials, too. The city was once without its beloved mid-sized Commodore Ballroom for three years before House of Blues stepped in to save the day. The concert promoter LiveNation (which now owns House of Blues) has a vested interest in having a mid-sized venue in this market – there are exponentially more "mid-sized" artists than superstars – so don't rule out interest from that end.
For now, it is time to celebrate the memories of the big WEM bar Edmontonians loved to hate, the badly laid-out room that couldn't seem to decide if it was a bowling alley or a 50s diner or a legitimate concert venue or what, located in concrete consumer wastelend whose entire perimeter resembles a back alley. Let us remember the great shows, like that time we suffered permanent hearing loss from Motorhead – which isn't called "the loudest band in the world" just because it sounds cool. There was that time GWAR spewed stage blood all over the crowd, numerous times, actually; or in contrast when artists like Dwight Yoakam and George Thorogood took the stage, both fine bar singers, as it turns out. Let us remember all the times you could get up close and personal and sweaty with an artist that you might've only got a chance to see before in a hall or arena (if they could fill it). The Cult, Stone Temple Pilots, Anthrax, The Trews, Our Lady Peace, Big Wreck, Bloc Party is a very short list of the notables that have performed at the Edmonton Event Centre.
There are a few last gigs left. For rock shows, the great Mother Mother (above) plays a two-nighter Dec. 6-7 – there's a band that's ready to move up to the halls and arenas – and the Sheepdogs return Dec. 14. Until then, the local electronic dance promoter Boodang – which has hosted numerous events at the EEC and rues its passing – has an event called "Cosmic Gate" happening this Friday. Check it out for old time's sake.
Thursday
Red Hot Chili Peppers – The band put on a terrific show at Rexall Place Wednesday night – a funk-punk-rock spectacular whose special effects took nothing away from a raw, real performance – and there are still tickets available for Thursday's encore gig. Opening the show will be the Rebirth Brass Band, which brings a street-punk attitude to the traditional New Orleans marching band style, and will be doing its own encore gig over at the Pawn Shop at 10 pm ($20).
Friday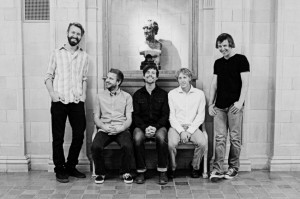 Wool on Wolves – This promising young quintet (right) – one of a number of lupine/canine-named bands – is celebrating the release of its new CD, Measures of Progress, a many-layered concoction of folk rocking goodness, with a show at the Starlite Room. The Great Bloomers open. 9 pm, $18
The Wooden Sky – Yet another band that bridges the ever-shrinking gap between "folk" and "rock," this Toronto quintet has a spooky, lonely and yet dynamic sound that can be heard on its album, "Every Child a Daughter, Every Moon a Sun." Opening the show at the Royal Alberta Museum Theatre is another eclectic Toronto fivesome, Wildlife, that sounds like a cross between the Arcade Fire and Mumford and Sons. Hard to go wrong here. 7 pm, $17 advance, $20 at the door.
Lindsey Nagy – For something completely different, why let Rihanna have all the fun? Here's a local blast of female-empowering pop-slash-R&B from a young Edmonton singer who's releasing her first CD, Proud, with a show at the Yellowhead Brewery. Dig this lyric from the title track: "I never was one to need a man to make me whole." Right on, sister! 8 pm, $15 advance, $20 at the door.
Saturday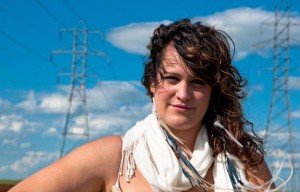 Sol James (right) – Like Shelby Lynne, this Winnipeg artist taps into the rich history of R&B to create her own brand of soulful country music. Works like a charm – sure beats Taylor Swift – even if you don't quite believe the tall claim that she is the "Aretha Franklin of country." Artery, 8 pm, $8. As a little warm-up, Ms. James also plays a free show at the Black Dog at 4 pm.
The Drifters – There are at least two groups claiming to be the "original" Drifters, those natty '50s doo-woppers best known for their treatment of "Save the Last Dance for Me," along with a number of other standards, including "Under the Boardwalk." This one is billed as "The Drifters featuring Rick Sheppard," for the singer who joined the group in 1966, and has been working, off and on, ever since, mining seven decades of golden oldie vocal gems. Century Casino, 7 pm, $40, buy here.
Ben Sures Trio – To say this guy is the coolest, smartest, Sephardic singer-songwriter ever to move from Winnipeg to Edmonton is an insult. He's cool and smart regardless, and in his time here has established himself as one of the giants of Edmonton's folk music scene. Also a visual artist, he's always up to something new – and in a trio now? There's a percussionist who plays "children's toys." Check it out at the Blue Chair Café, 8:30 pm, $15