Fort Saskatchewan gets first radio station, lots of Bon Jovi, with Mix 107.9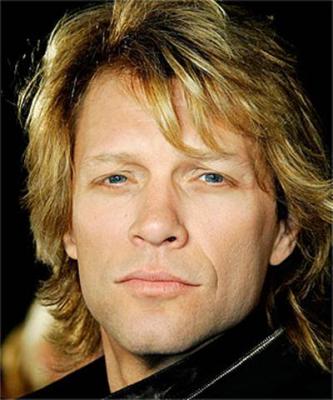 Tucked away at the end of the radio dial, waaaay up at 107.9 FM, is Fort Saskatchewan's very first radio station – which launched Tuesday morning as Mix 107.9 FM with a format that could only be described as "Somewhat Contemporary Hits Radio."
Once CFKT's big-ass 20,000 watt transmitter is fired up, we'll be able hear it all over the Edmonton metropolitan area, just as Fort Saskachewanites can currently pick up most of the stations broadcasting from Edmonton. It was a one-way street – until now. Through the magic of Electro-Magnetism we become closer to our oft-overlooked brethren in their Northeastern town just 15 klicks up Fort Road, and yet, somehow, so far. Now we can all listen to Bon Jovi at the same time.
"Classic rock" was the stated format on the CRTC license, but there's apparently a lot of leeway. Given the playlist in the station's first hour or so – from classic Lady Gaga to old Nickelback, from new Matchbox 20 to old Sheryl Crow – it appears that K-97 can relax. Not much classic rock here. Edmonton's No. 1 radio station Now! 102.3, on the other hand, should look over its shoulder – by about two years, roughly. Listening to the new Mix feels like a slight step back in time and sideways into an alternate universe. Did you know that Fort Saskatchewan has numbered streets just like Edmonton? Amazing.
Because the format was kept secret until Tuesday's launch, there was a fleeting hope the new station would indeed try to give K-97 a run for the classic rock crown: Maybe start off with some Black Sabbath. That would've been cool. But no – surprise! – it was Pink's 2001 hit "Get This Party Started" that launched the new Mix. There was also an awful lot of Bon Jovi – a guy who can deftly bridge the gap between classic rock and top-40 and prevent the CRTC license description from turning into a big joke. There are others – Nickelback, U2, Bryan Adams – and surely we're going to hear them.
Anchoring Mix 107.9 is program director and morning man Andrew Nakonechny – whose last job was on mornings at a station in Whitecourt. He had the mayor of Fort Saskatchewan on hand for the launch, along with a crowd of cheering onlookers. Most of the other on-air staff you've probably never heard of. No big names from Edmonton Radio were poached. Most of the Mix announcers were hired locally, mainly from Fort Saskatchewan, from the newspaper or even people "off the street who wanted to be involved," says station manager Mike LeBlanc. The previous job held by the afternoon drive host Tony Stacey was at Staples.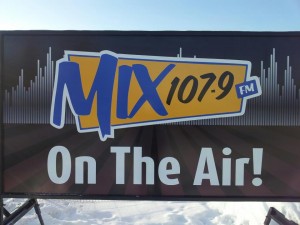 "We hire local," LeBlanc says. "We want people who are here that are connected to the community and they have a passion for that part of it, and not just out to get a radio job and head out in six months."
Anyone who has the courage to play Nickelback and Katy Perry in the same hour is just asking for a fight, but Mix 107.9 has branded itself as friendly, downhome station. It's part of the friendly, downhome Golden West chain, based in Altona, Manitoba, that runs 42 stations in rural locales around Western Canada, and as far East as Kenora, Ontario.
"We're not here to compete with Edmonton," LeBlanc says. "We're here to be the first radio station in Fort Saskatchewan. It's all about Fort Saskatchewan."
Even so, it's obvious that a new, effectively top-40 radio station will further dilute the Edmonton radio listener base, but advertisers aren't a problem. There are plenty of fresh and eager prospects inside the business community of this town of 20,000. This so-called "mix" format – contemporary hits mixed with hits that have a little fur on them, encompassing the wide and watery musical landscape that exists between rock and pop – has been "proven" in a number of other Golden West stations, LeBlanc says. What worked once will work again.
He says, "One thing about Golden West is that we're not thinkers outside the box to come up with something that's risqué or daring. We're a responsible kind of family radio."