WEEKEND MUSIC PREVIEW: The gorgeous Hannah Georgas
Posted on January 17, 2013 By Mike Ross Music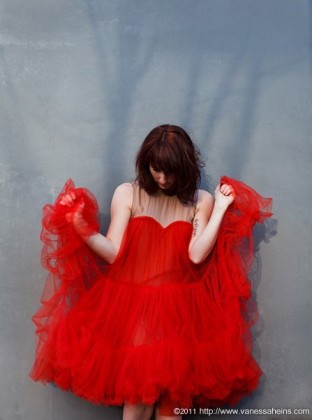 The local music scene is really starting to pick it up for 2013, with a bevy of great gigs going on this weekend no matter what kind of music you might be interested in. The star of the weekend is undoubtedly Vancouver pop-rock sensation Hannah Georgas, who performs at the Starlite Room on Friday night.
The Newmarket, Ontario singer released her debut EP "The Beat Stuff" in 2008, which gathered considerable airplay on CBC Radio 3, which named her their best new artist for 2009. Since then, her music has been featured in advertisements and television shows, and has matured into a more full and robust sound, incorporating much more electronics.
There's certainly no better example than "Enemies" from her new self-titled album. A slow but enticing beat draws you in, her effervescent voice confronts you with life-affirming power. The song "Robotic" is equally raw and emotional, yet also endearing. Comparisons to Sarah McLachlan could still be, but Georgas has really taken it to the next level with this album. Fans of previous albums, which are more sedate and mellow, seem to have been more than willing to take this next step with her, along with whole legion of new fans bridging a number of genres.
Joining her on stage at the Starlite Room will be The Belle Game, a dark-pop band also hailing from Vancouver. The sextet's debut full-length should be released within the next couple of months; the band's live show often features additional musicians, up to 12 in some cases. It's not clear how many are heading to the Edmonton gig, less clear if all 12 could fit on the Starlite stage anyway.
It's an early show; doors open at 6:30 pm. Tickets are still available for $20 (buy here on a brand new ticket service in Edmonton, Ticketfly). Expect a pretty big and boisterous crowd regardless – Hannah Georgas has a huge fan base in the city.
Friday
Joy and Excess – This New York native is currently working on a debut EP that blends his training in classical piano with his love of soulful blues, with his mom's background as an opera singer and his dad's as a composer. It's not clear where all that will lead him, but you'd definitely better pay attention. Avenue Theatre, 7:30 pm, $10, buy here.
Ides Of Winter – This local act (featuring former members of Dead Jesus, Sinner's Aide, Deadcast and Helgrind) headlines a star-studded night of metal bands at the Pawn Shop that also includes Display Of Decay, Eye Of Horus, Afterearth, and Unity Through Tragedy. 8 pm, $15 in advance.
J.R. Shore – This multi-instrumentalist/singer-songwriter started his career in a Grateful Dead cover band in Calgary, and since then left for Nashville, only to return home in 2007. Since then, he's released a couple of albums, and this show will be the release party for the third, an epic double album that contains 12 original tracks and eight covers. Haven Social Club, 8 pm, $15.
Saturday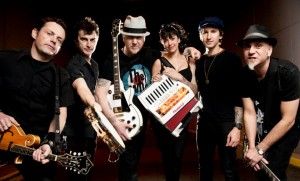 The Mahones (right) – Celtic punk is not a phrase you'd expect to hear very often, unless you're familiar with the genre. But for whatever reason, it works, and creates a chaotic, frenzied party atmosphere the likes of which you're not likely to experience very often. If ever. The Mahones are one of the premier Canadian bands in that genre, having formed initially in Kingston; they now call Montreal home. New City Legion, 8 pm, $25, buy here.
Gibson Block – Named for a historical building just East of the downtown core, the members of this rock band first met while attending Grant MacEwan's music program. Initially they settled into a cover band (All the King's Men), but after pursuing that course for a while, they've now decided to try their hand at original material. Pale Blue Dot, Red Cannons, Analog Response, and Between Brothers also perform. Avenue Theatre, 8 pm, $15 advance.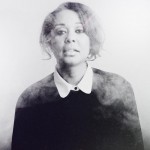 Nuela Charles (right) – This Edmonton soulstress, owner of the No. 2 album in all of Edmonton for 2012, according to GigCity, hosts her own birthday party at the Haven Social Club. K-Riz and Politic Live are also performing. 8 pm, $10 advance.
Emily Seal – This country-blues artist is also hosting a release party, in this case for her debut EP titled "If You Keep This Up". Performing since she was just eight years old, her EP includes five tracks, four of which she penned herself. LB's Pub, 8:30 pm, SOLD OUT