THEATRE: Charles Ross the Weird Al of The Lord of the Rings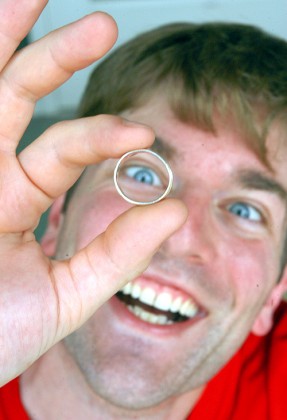 In the matter of using other people's intellectual property as the basis for your own work, it has been said that it's easier to beg forgiveness than ask permission – but the actor who's bringing the "One Man Lord of the Rings" back to town can attest that this is not the case.
"They're scary people to deal with," says Charles Ross of the powers that be that allow him to do what he does. "They don't f— around. They mean business. And some dude like me trying to be a one man Lord of the Rings, I felt like some beetle, some grub, asking for permission from a lion."
But he got it, just as Lucasfilm eventually granted a license to do his first longform parody, One Man Star Wars – after he had already started doing it, "which has been the source of all the headaches in my life," Ross says. "I got lucky twice."
Apparently, "fair use" only applies if you're using less than 20% of the original work, so everyone from Weird Al to the Harvard Lampoon to any creator of fan fiction is technically required to get permission. Ross relates a sad episode of a troupe he knew in Chicago that was all already to mount a big production Star Wars musical without having made a single contact with Lucasfilm. They were shut down with a court order just before opening night, lost all the money they'd put into the show. Evil Empire at work? Not so fast, Ross says.
"If they start to loosen the reins on their only successful franchise, they create precedents that allow other people to do the exact same thing," he says. "I have no doubt in my mind that the Star Wars musical would not been shut down if they had got permission. From all I understood, it was a good show."
It is also quite a remarkable show that Ross is bringing to the Arden Theatre on Wednesday. It comes off precisely as billed: The Lord of the Rings, all three novels that were made into a trio of very long movies is performed, in its entirety, by one guy and only minimal props. It is hilarious as it stands. He throws in lots of his own jokes, too – like that climactic moment in the films where Frodo and Sam have just completed their quest to destroy the One Ring and are waiting for certain death on the slopes of Mount Doom. Frodo turns to Sam and says, "I'm really glad to be here with you, Samwise Gamgee," to which Sam responds, "Mr. Frodo, are we gay?"
Sure, it's juvenile, Ross says, "But all my gay friends like it."
And now, he says with some pride, his shows are officially licensed entities of the respective rights holders. These are by far the most successful shows Ross has ever done as an actor or writer – not bad from something that started as "shits and giggles."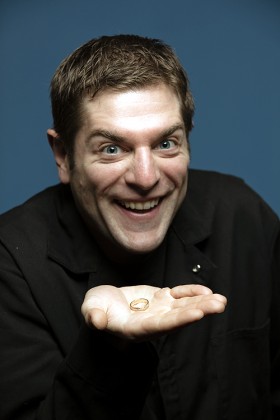 Inspired by a friend who did a "deadly" impression of Capt. Kirk for a Star Trek-themed Fringe play, the idea to do put the same spirit to Star Wars started back in 1994 when Ross came to Toronto to help some friends with a radio script. They were about 20 minutes short on material, so he came up with what he thought would be an amusing five minute sketch.
"When I sat down to write something, it was a hell of a lot longer," Ross says. It turned into a 20-minute play, was expanded to an hour and pretty much an instant hit wherever it played. Then he got the little note from Lucasfilm: "What's going on? We're interested, give us a call." They worked out an agreement, liked what they saw (and they liked the Robot Chicken parodies, too) and now Ross has to pay royalties – a "pittance to them." Soon came The One Man Lord of the Rings, and even more of a pittance required for the Tolkien people despite the complexity of the copyright arrangement, and another big hit. It played to packed houses at the 2008 Edmonton Fringe Festival.
What's next? One Man Twilight? One Man Harry Potter?
"That's the hard thing," Ross says. "When you've had a little bit of success at something, it feels like, yeah this is what I do."
He says he's learned that no matter how carefully you plan your career trajectory as an artist, sometimes it goes off in another direction and you just have to follow. Why fight it? When it comes to another One Man Show, he says it probably won't be Harry Potter. Crucial to making this sort of thing work is a genuine love for the original stories. Ross has tried, for instance, to insert some fresh material into his One Man Star Wars show, incorporating elements from the three new films, "but because I didn't really like the new films as much as the old ones, I started putting mean spirited jokes in there. And I thought, shit, Lucasfilm is going to get really mad if I start poking fun at how terrible the news ones are, so I stopped doing that."
Luckily he likes The Hobbit, and you had to see this coming.
"The more I watch it, the more ideas I get," Ross says. "I also reread the The Hobbit, a bunch other stuff, even The Silmarillion. It sounds like boring rehash, but it isn't. It's joyful."