WEEKEND MUSIC: Masterful Lindi Ortega returns
Posted on February 14, 2013 By Michael Senchuk Archive, Entertainment, Music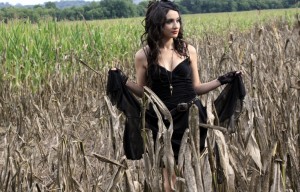 Does it seem like sometimes bands avoid this city in January and February? This weekend's biggest names are undoubtedly no strangers to the cold of Alberta that we usually see at this time of year. Seems a little unfair in some way, but it's not like tour schedulers can re-book based on changes in climate. It's a safe bet that many would prefer to be touring Western Canada instead of the East Coast over the last couple of weeks, though.
Not everyone is scared of our weather – including the ever-masterful Lindi Ortega. She's in town for a show on Sunday night at Avenue Theatre along with local sensation Erica Viegas, and Dustin Bentall and the Smokes. It that last name sounds familiar, Dustin is Barney's son.
Ortega was last in town for last year's folk music festival, and left everyone's jaw wide open when she performed both on the side stage, and briefly on the main stage between headliners. Born in Toronto, now living in Nashville, and currently signed to Last Gang Records, she's released a total of four records over the last dozen years. Each one focuses on her sultry yet commanding voice, and incredible sense of melody and instrumentation, whether they be slow ballads or party-country tracks, something in between, or even something a little more experimental. It's easy to see why she continues to win the hearts of anyone who sees or hears her, with her effervescent charm and good-nature that goes along with a boatload of talent. Not afraid of any challenges, she recently opened for punk legends Social Distortion, and prior to the most recent album toured as a backup singer with Brandon Flowers (The Killers) in support of his solo album.
Doors open at Avenue Theatre at 8 pm on Sunday night; tickets are $12 advance, $14 at the door.
Friday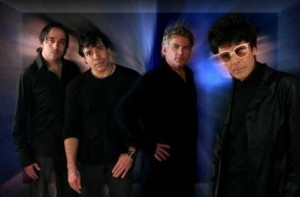 Prism and the Headpins – This double bill features two British Columbia bands both founded in the 1970s, and both of which went on to have some very successful radio hits within Canada. Fans will undoubtedly remember Prism's "Spaceship Superstar", which also charted in the US, "Armageddon", and "Young And Restless". The Headpins, initially a side project of Chilliwack members Ab Bryant and the late Brian "Too Loud" McLeod, found success with "Don't It Make You Feel" and "Just One More Time" in the early 1980's. Century Casino, 8 pm, $33.95 includes service charges. Advance tickets here.
Crossroad Casuals – This local folk-funk act is hosting a release party for their newest CD. Their toe-tapping mellowness incorporates a bevy of elements and genres that's sure to capture the imagination of almost any live music fan. Haven Social Club, 8 pm, $10.
Saturday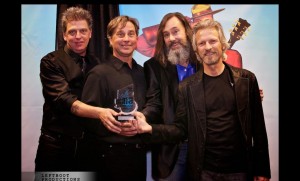 Northern Pikes – Predating most of the bands on this list by a couple of decades (save for Prism and the Headpins, of couse), this Saskatchewan band had its zenith in 1987 with the song that everyone knows from that time, "Teenland." They had a modicum of success after since "She Ain't Pretty" and "Girl With a Problem" in 1990, then disbanded in 1993 only to reform in 1999 and have been touring off and on every since. The latest album came out in 2007, called "Platinum. Arden Theatre in St. Albert, 7:30, $41.65 includes service charges.
High Society – This Vancouver act is performing as part of the no-cover "Hair of the Dog" afternoon series at Black Dog Freehouse. Their alt-blues sound has made them a hit at various music festivals, as well as anywhere else they may get a chance to play. 4 pm.
J.P. Cormier – This singer-songwriter from Ontario has been playing the guitar since he was five years old, and entertaining fans across the nation with his bluegrass-folk sound since not long after. It's always a popular evening when he stops by. Haven Social Club, 8 pm, $20.
KingDoom – Their self-titled album is nominated for Metal Recording Of the Year at the Edmonton Music Awards, and was Gig City's No. 6 album of the year in Edmonton. With No Heat Tomorrow. Pawn Shop, 8 pm, $15. Read more about KingDoom here.
Drylandband – This could be Edmonton's own alt-folk supergroup, with Matt Landry (previously from Tupelo Honey) fronting the band. Guitarist Cody Nouta has played with The Kings of Leon and Matthew Good; and violinist John Calverley has performed with such notable musicians as Alfie Zappacosta and Lisa Hewitt. The remainder of the quintet consists of brothers Lex (percussion) and Sylvain (sax) Arseneau. Brixx Bar & Grill, 9 pm, $12.