Truth trumps special effects at Global Visions Film Festival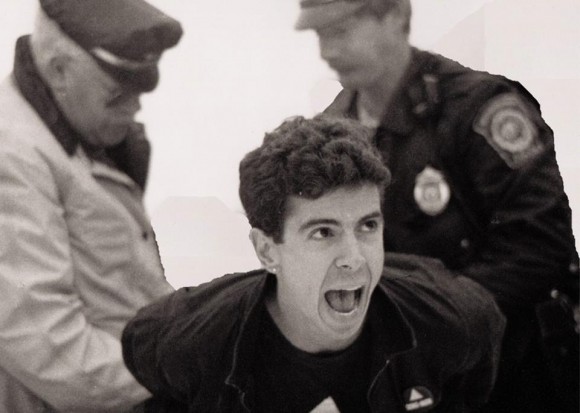 If there seems like there's more interest in documentaries these days, it's because there is. Hey, it's either that or another damned Batman movie – in 3D, of course.
"In an era when the major studios are really just concentrating on action or effects-driven superhero franchises, audiences are turning to documentary for real storytelling," says Guy Lavallee, program director of the Global Visions Film Festival, running Feb. 27-March 3 at Metro Cinema and the Art Gallery of Alberta. He adds, "The films you would have found from the narrative films of the '70s – political thrillers, human dramas, etc. – are the documentaries of today."
Global Visions is devoted exclusively to documentaries, so of course he would say something like this – but he's got a point. There was a time, Lavallee says, when documentaries were considered the ugly stepsisters to the more glamorous mainstream film industry. The public thought they were dull and preachy, suitable for educational purposes and not much more, besides being just as expensive to make as any fictional feature film.
That all changed when docs like "Roger & Me" actually did some decent box office and made celebrities of documentarians like Michael Moore and Morgan Spurlock (Super Size Me). Suddenly truth became, if not stranger, then at least potentially as lucrative as fiction. The ascent of reality shows has also made the documentary form much more popular than it used to be, Lavallee says.
"And let's not discount the impact of the Internet and YouTube," he says. "It's created a seismic shift in this generation of filmmakers and audiences. The Internet has proven that if you have a story to tell, a message to share, you can do it. You don't need to be a Hollywood insider to get your film made and your story told."
Featuring 45 documentaries from 24 different countries – kicking off with the gala screening of the Academy Award-nominated "How To Survive a Plague" (top photo) on Feb. 28 – Global Visions is be Canada's longest running documentary film festival, starting from humble beginnings in 1983 as the Edmonton Learner Centre's Third World Film Festival.
As ever, themes of news, politics, social and environmental activism abound, along with personal stories of triumph over adversity. This year, we get a variety of work that touches on the Japanese Tsunami (Then and Now, Women of Fukishima), on community revitalization (The Avenue, about Edmonton's own 118th Avenue area) and a film about a man with cerebral palsy who climbs the highest rock face in the world, Wampler's Ascent, which closes Global Visions on March 3. In selecting the docs, Lavallee is doing what any movie studio does: he wants to draw an interested audience.
He says, "There's a perception – with this festival in particular – that documentaries have to be 'good for you,' but what I look for in a good doc is what I look for in any good film: great characters and/or subject matter, and a well-told story. A compelling story and interesting people will trump a big budget and tons of special effects any day of the week."
Tickets and passes to all Global Visions films, workshops and panels are on sale now at a number of local outlets, including Tix on the Square. Click here for complete information.