WEEKEND MUSIC: Imagine Dragons, Heart on Big Monday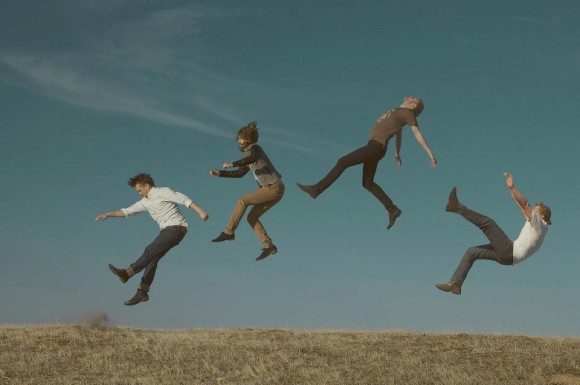 Whichever era of Heart you're a fan of (assuming you're a fan to begin with), the fabulous Wilson sisters will undoubtedly perform songs that you'll love at the Jubilee Auditorium on Monday night – part of our extended long weekend of Big Shows. What's not to love? This concert is sold out.
Heart is an unusual story of classic Canadian content, or "CanCon," worth telling again and again. Frontwomen Ann and Nancy Wilson are Americans. They grew up in Seattle, but spent a number of their early years in Vancouver due to Ann's boyfriend and road manager, who was evading the draft. As a result, Heart was one of the early CanCon beneficiaries, and it even took a while to break into the U.S. market – just like any comparable Canadian band of that era. Now, of course, many of Heart's songs are classic rock staples heard regularly on K-97 radio in Edmonton.
The band has continued to release material since its debut "Dreamboat Annie" in 1976, their popularity growing and fading in cycles over the decades. Their first prominent hits included "Magic Man" and "Crazy On You"; younger fans may better remember singles from their mid-1980's return to prominence like "These Dreams" and "What About Love." There were a lot of adventures along the way – and you can read about them in a brilliant new biography the sisters co-wrote: "Kicking and Dreaming: A Story Of Heart, Soul and Rock & Roll."
From one sold out show to another, over at the venerable Starlite Room on Monday night we get a visit from the neophyte huge act of the year, Imagine Dragons. They only have ONE album to their credit, "Night Visions," and having formed in 2008 while frontman Dan Reynolds was attending a football college, Brigham Young University. Imagine Dragons alt-folk-pop songs "It's Time" and "Radioactive" have both rocketed up the modern rock charts in the last year. They can be heard almost anywhere, any time. The band has appeared on more talk shows than one would think possible, their tracks have been used on innumerable television soundtracks, and they're scheduled to appear at most of the major festivals this year. Yes, this is the buzziest of buzz bands. There are no tickets left for this intimate show, sadly, but fret not, for Imagine Dragons will be back for a rather less intimate show at the Shaw Conference Centre on May 23rd in conjunction with the festival booking at Sasquatch at "The Gorge" in Washington State that weekend.
Who you may not get a chance to see later this year is Imagine Dragons' equally amazing opening act at the Starlite Room, Australia's Atlas Genius, consisting of three brothers and a drummer not their brother. The band's single "Trojans" has been getting substantial airplay in the modern rock world as well, and in fact their debut album "When It Was Now", released February 19th of this year, has probably received more critical acclaim than Imagine Dragons. Imagine.
Friday
Emily Rault – Solo show by indie rocker Michael's sister (and Lionel's daughter) who she performs with on a regular basis. You could say that talent runs in the family. No cover charge, either. Café Tiramisu, 7 pm.
Stephen Fearing – This well-loved, very accomplished singer-songwriter was one of the founding members of Blackie and the Rodeo Kings, before and since having released 10 albums solo, and as a duo with Andy White named called Fearing and White. Ariane Mahryke Lemire also performs. Avenue Theatre, 8 pm, $20 advance tickets at YEG Live.
Canyon Rose Outfit – A little bit blues, a little bit bluegrass, a little bit rock, and a little bit folk, sort of like CCR. That's Canyon Rose Outfit in a mixing bowl. Expect to hear quite a bit of new material from this local band at the show on this night, as they've set May 4 as a tentative date for their newest full-length release. The Artery, 8 pm, $10.
Saturday
100 Mile House – Husband and wife Peter Stone and Denise Mackay make up two-thirds of this trio, multi-instrumentalist Steve Zubot the final third as this local folk band has been steadily gaining audiences for their folk-rock sound definitively influenced by their experiences abroad in the United Kingdom – where Stone is from originally. This show is a release party for their third full-length. Amy van Keeken opens. Roxy Theatre, 7:30 pm, $15. Read 100 Mile House interview HERE.
Brasstronaut – This six-piece Vancouver act combines indie rock with elements of jazz, blues, and soul. With the critically acclaimed release of "Mount Chimaera" in 2010, and the more open, more soaring "Mean Sun" in 2012, the band will have a wealth of fresh material to select from since their last visit. Local favorites Collective West and Locomotive Ghost open. The Artery, 8 pm, $15.
Indian Handcrafts – This Ontario band will be back later in the month opening for Billy Talent, but they've added a few headlining shows to their itinerary in preparation, and Edmonton is lucky enough to be on that list. The hard rock duo will probably have the sound turned up to 12 and try very hard to create a wall of sound powerful enough to thrust everyone back out the front door. Make sure you get your hand stamped. Black Mastiff and Hidden Towers also perform. Pawn Shop, 8 pm, $12.