WEEKEND MUSIC: Oowatanite(s) with April Wine, Yukon Blonde
Posted on April 4, 2013 By Michael Senchuk Entertainment, Music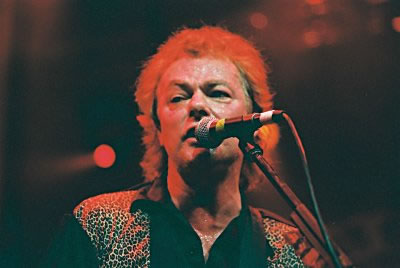 If someone asked you what show this weekend was sold out, you probably wouldn't guess April Wine at Century Casino on Saturday night, would you? You'd be wrong. The legendary Canadian band has had a huge number hits over its lifespan and remains a proven rock 'n' roll draw across Canada. But it's been fraught with turbulence as well. They need a special chart to keep track of all the band members. Original vocalist Myles Goodwyn is the only constant in nearly 45 years.
Before settling in Montreal, the band was founded in 1969 in Halifax by Goodwyn and the brothers David and Ritchie Henman (guitar and drums, respectively), along with their cousin Jim Henman on bass. The band's second album in 1972, "On Record," was what really kick-started their career, with two significant hits in Canada and the US – a cover of Hot Chocolate's "You Could Have Been A Lady" and Elton John's "Bad Side Of the Moon." More would follow.
Line-up changes were the rule even in the band's early days. By the recording of the third album, Goodwyn had to find some other guys, as all three Henmans had departed. The revolving line-up was made more difficult by Goodwyn moving his family to the Bahamas. In a familiar pattern, there was a flop album and a "Farewell Tour" – but April Wine wasn't quite finished yet, re-emerging as the singer returned to Canada and began a reunion tour in 1992 that continues more or less to this day. These guys are in Edmonton at least once every two years, as dependable as ever.
All told, this Canadian Music Hall of Fame inductee has released 16 studio albums, many of which are certified Platinum here in Canada, and while American chart success has eluded April Wine for quite some time now, songs like "Just Between You and Me" and of course "Oowatanite" still get lots of play on classic rock radio.
Friday
Savon Family Cajun Band – This act from Louisiana (of course) takes older Cajun tunes and adds a new twist to them, and then intersperses a mix of soulful ballads and a little blues. Expect an incredible amount of energy, and an incredibly good time. Arden Theatre (St. Albert), 7:30 pm, $30.
Yukon Blonde – This Vancouver alt-rock band received a mere moment of continental attention in 2011 when one of the main characters in the television show "How I Met Your Mother" mentioned the band's name in passing. They deserve a lot more than that, though, and are incredibly highly regarded in many musical circles. The high-energy rock act is one of those bands that tours more than they stay at home, now in the midst of a nation-wide tour with another band that's been receiving significant attention over the last year, Zeus (ironically last in Edmonton about the same time as that television reference). If you like indie rock with a lot of energy, this is the place for you to be this weekend. Avenue Theatre, 8 pm, $18 advance tickets at YEG Live.
Sweet Alibi – This folk-country act from Winnipeg is headlining a show at the Haven Social Club that also includes local sensation Erica Viegas. 8 pm, $10.
Saturday
Doom – This UK band was seminal in the formation of a punk sub-genre called "crust," which combined elements of punk with extreme metal. The original lineup lasted from 1987 to 1990, then reformed in 1992. Guitarist Bri Doom and drummer Stick are the only remaining members from the old days, but you can bet this will probably be the loudest show of the weekend, if nothing else. Dayglo Abortions, Messiahlator, and Falsehood also perform. Pawn Shop, 8 pm, $20.