Freak flags unfurled in new k.d. lang ballet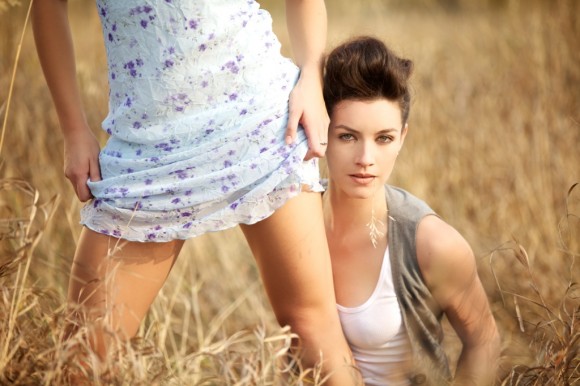 Well before k.d. lang delivered her memorable speech at the 2013 Juno Awards in which she encouraged Canadians to fly their "freak flags," she'd already helped create a freak flag flying ballet based on her life and music.
She'll be in Edmonton to see it this weekend, along with members of her family including her 90-year-old mother. The gala world premiere of the Alberta Ballet production "Balletlujah!" plays Friday and Saturday at the Jubilee Auditorium. It's a love story between two women, set to such songs as "Constant Craving" and "Big Boned Gal" and of course what has become lang's signature, "Hallelujah."
What the former Edmonton singer said at the Junos came as no surprise to choreographer Jean Grand-Maître. "I thought that was so apropos to the ballet we created," he says. "When I met with k.d. lang, we talked a lot about where she grew up in Consort and I asked her if it was difficult to be gay in a small town in Alberta, and she said, 'absolutely not.' Everyone was eccentric, everyone had crazy personalities. Their math teacher drove to work on a tractor. It wasn't until she got to the big city that she realized that people judged it."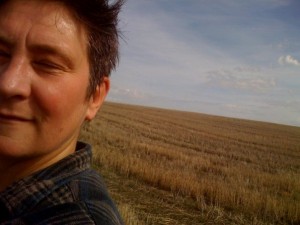 Lang and Grand-Maître first met when he was the choreographer for the 2010 Winter Olympics in Vancouver. "We worked two years on those opening ceremonies and she waltzed right in and stole the show," he says with a laugh. Through a series of interviews and permission protocol to get the rights the music (Leonard Cohen, who wrote Hallelujah, his most covered song, gave it immediately after lang asked personally), Grand-Maître came to the same conclusion that most k.d. lang fans have: Her songs are about love. Furthermore, he adds, "I told her that I don't think I can see myself creating a love story between a man and a woman to your music. I would rather tell a love story between two women on the Canadian prairies, and she was so happy about that."
The prairie setting is important. That's where lang grew up. Her father once gave her a motorcycle, and Lang talked about riding alone for hours in the vast steppes of Eastern Alberta. Her music reflects this sense of freedom, Grand-Maître says.
"She always seems to be singing for someone who's far away, the space of the prairies and this extraordinary expanse," he says. "She sees it not as an empty space, but filled with life. So for me there's interconnectedness that the ballet had to be set in the prairies."
He admits it's an exotic challenge for a guy from Quebec.
Grand-Maître has done a number of ballets based on famous musical artists. He always digs deeper than the music for inspiration. There's a theme of modern womanhood for Sarah McLachlan; war and the environment for Joni Mitchell (with a sequel of Joni Mitchell love songs to come); drugs and coming out of the closet for Elton John. In that light, Balletlujah! could represent another step forward for gay rights. Grand-Maître says that while modern dance has surely tackled the topic before, it's a first for the ballet, as far as he knows.
"Over the years, we've learned it's wrong to hate against blacks, to hate against this and that, and gay was the last bastion of hate in society," he says. "Now it's become almost illegal to hate gays, so they don't know who to hate anymore. This is important. The Elton John ballet was about coming to terms with his own homosexuality. K.d. never had that problem. So really it really is going to be love story and we did it in the most natural way possible. It just happens to be two women."
(Top picture: Tara Williamson and Nicole Caron dance in Balletlujah! Photo by Paul McGrath)